Lyxdetaljer och asiatiska drag kombineras för att skapa ett oförglömligt semesterhus i södra Florida. Denna +200 m² stora villa ligger vid en strandkanal som leder till Intracoastal Waterway och havet – läget är perfekt, atmosfären är inbjudande och faciliteterna är utformade för att imponera.

4 sovrum och 3 badrum i en delad planlösning passar perfekt för en grupp på upp till 8 personer, kanske familj eller en grupp vänner. Klinkergolv och äkta bambugolv kombineras med designinredning för att varje rum ska vara tilltalande. Det överdimensionerade köket kommer att imponera på alla kockar och inkluderar en frukostbar med sittmöbler. Vardagsrummet med öppen planlösning innehåller bekväma lädermöbler, en stor platt-tv och en matplats som har plats för 8 personer. Tvättmaskin och torktumlare finns i ett separat rum bak i huset. Trådlöst internet ingår.

Det finns två huvudsovrum och båda har en king size-säng och ett anslutande huvudbadrum. Ett huvudsovrum har utgång mot trädgården och inkluderar en platt-tv, det andra huvudsovrummet är extra avskilt. Det tredje och fjärde sovrummet har båda queen size-sängar och ett av dem innehåller en platt-tv.

Trädgården erbjuder komfort och faciliteter av en standard som kan förväntas av en resort. Ståtliga palmer, grönskande landskap med en mängd olika träd och plantor skapar en autentisk tropisk trädgårdskänsla med total avskildhet. Poolen är uppvärmd och här finns flera vilstolar och utrymme att sola. Det finns också ett utomhusområde med matplats och grill. En fontän med Buddah, dekorativa ljus, attraktiva möbler och asiatiska inslag inbjuder till fridfull avslappning.

En privat brygga kan rymma båtar på upp till 9 m och har en mysig nedsänkt patio som vetter mot väst med accentljus som är perfekt för att titta på romantiska solnedgångar och för rendezvouser sent på natten.

Pompano Beach är i regionen känt som "Guldkustens hjärta" tack vare sitt centrala läge mellan Palm Beach och Miami, och för att det är här allt händer. Avslappning och nöjen är enkelt att hitta längs de kilometerlånga sandstränderna, de 50 lokala parkerna och bland de vattenäventyr som finnas att uppleva i havet eller i Intracoastal Waterway, vilket inkluderar möjligheter till dykning och snorkling, uthyrning av båtar och vattenskotrar, fiske, sightseeing på den 300 m långa kommunala piren och mycket mer. Äventyren på land tilltalar nöjeslystna som letar efter förstklassiga restauranger, barer, underhållning och nattliv.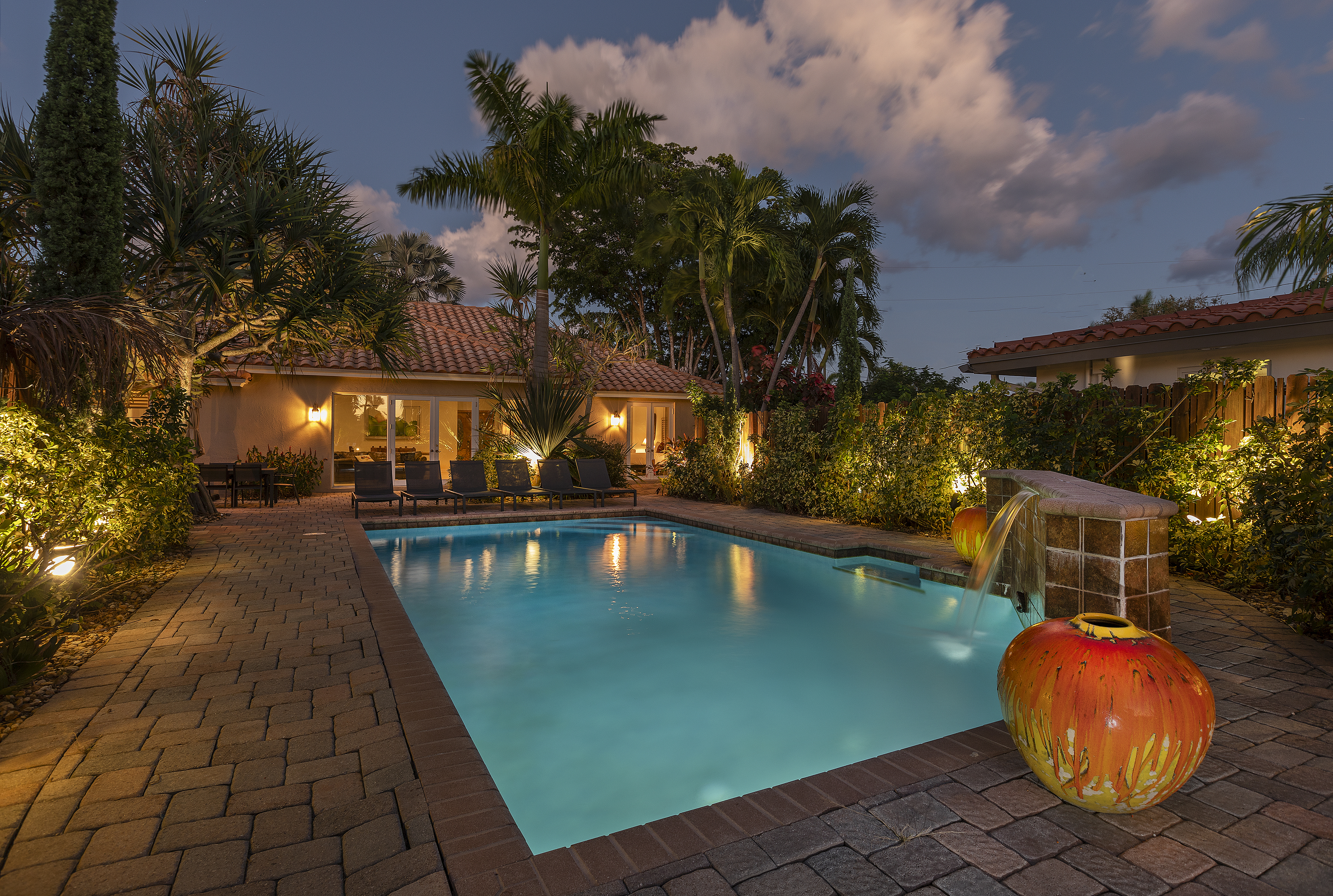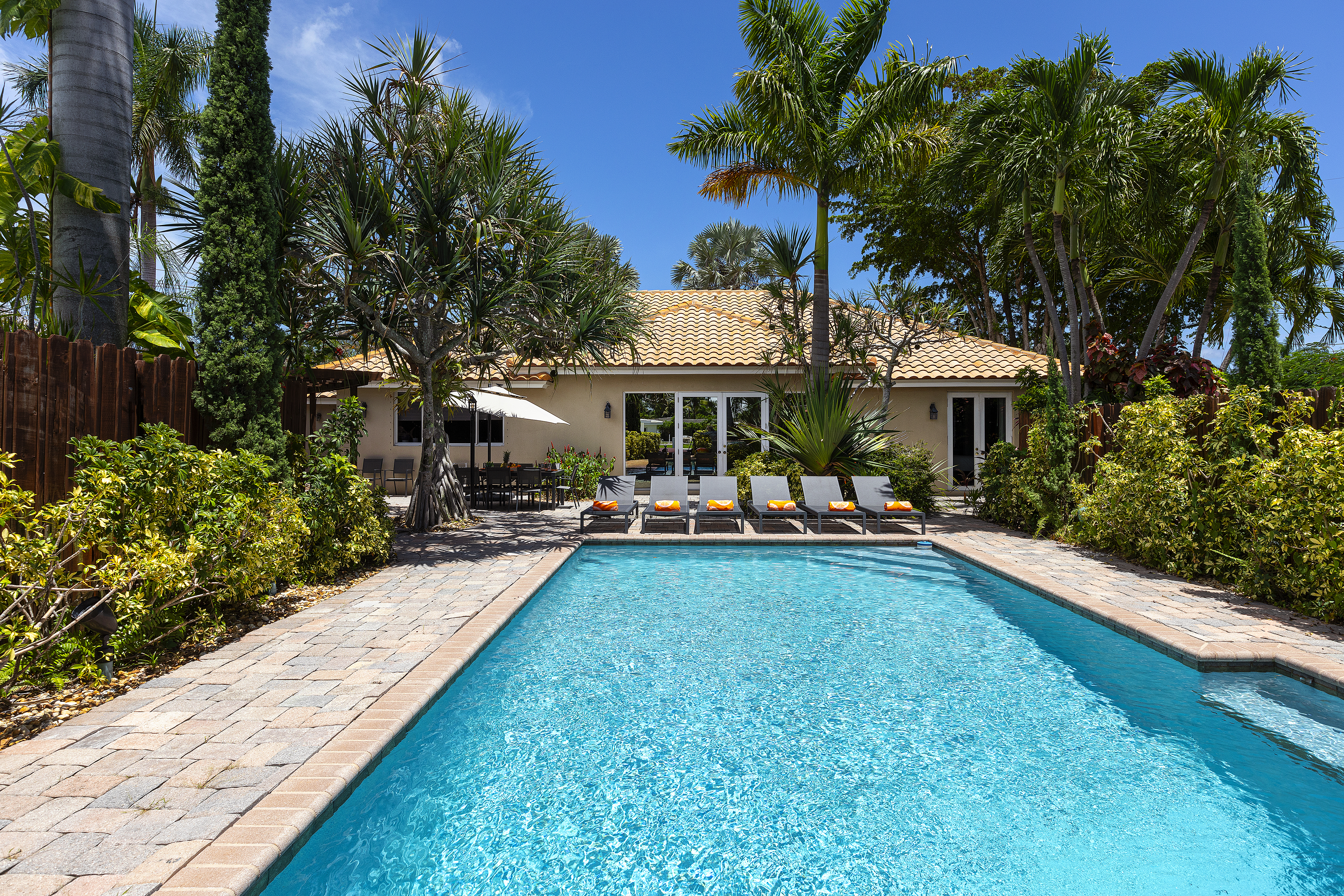 Pool facing back of house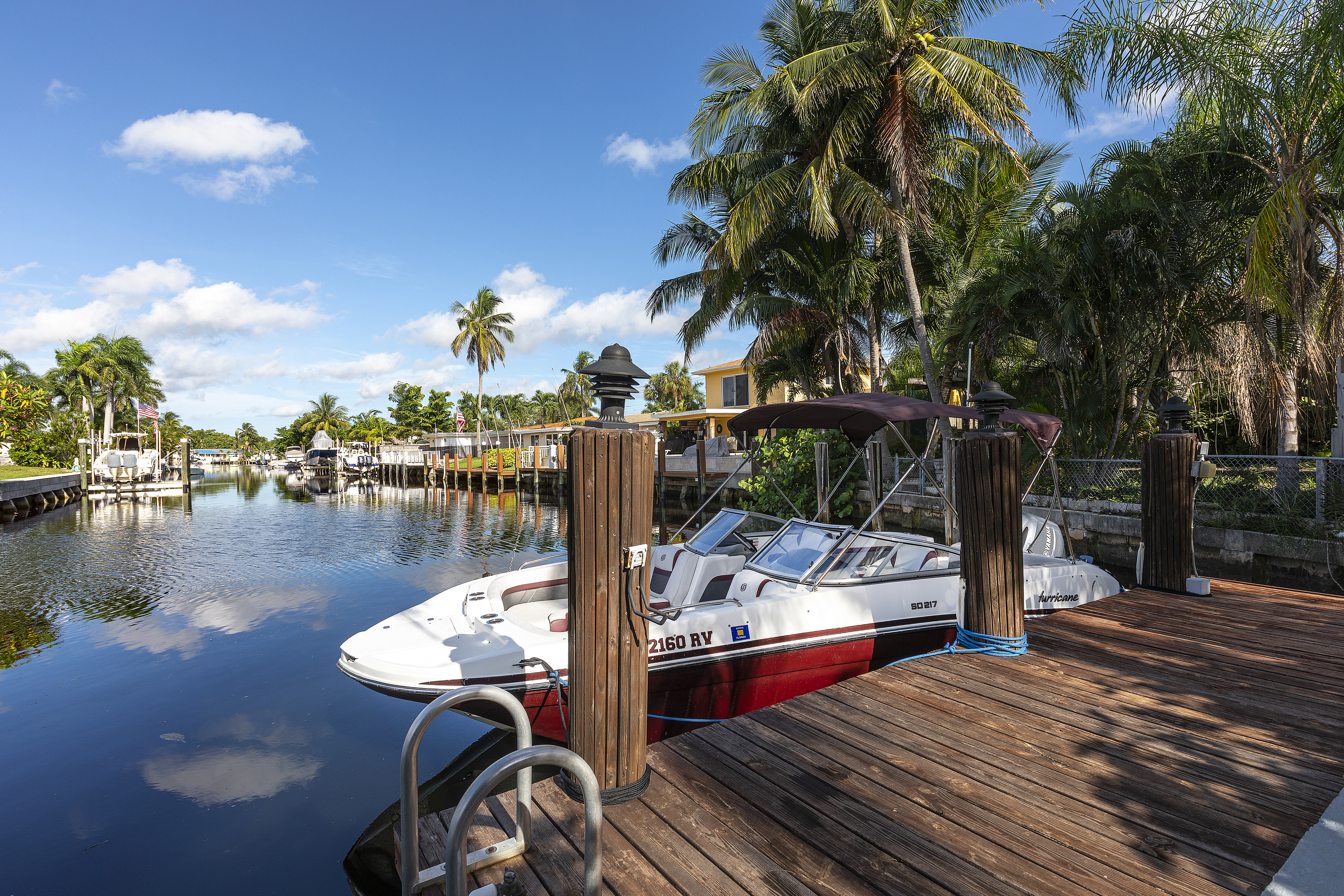 Boat Rental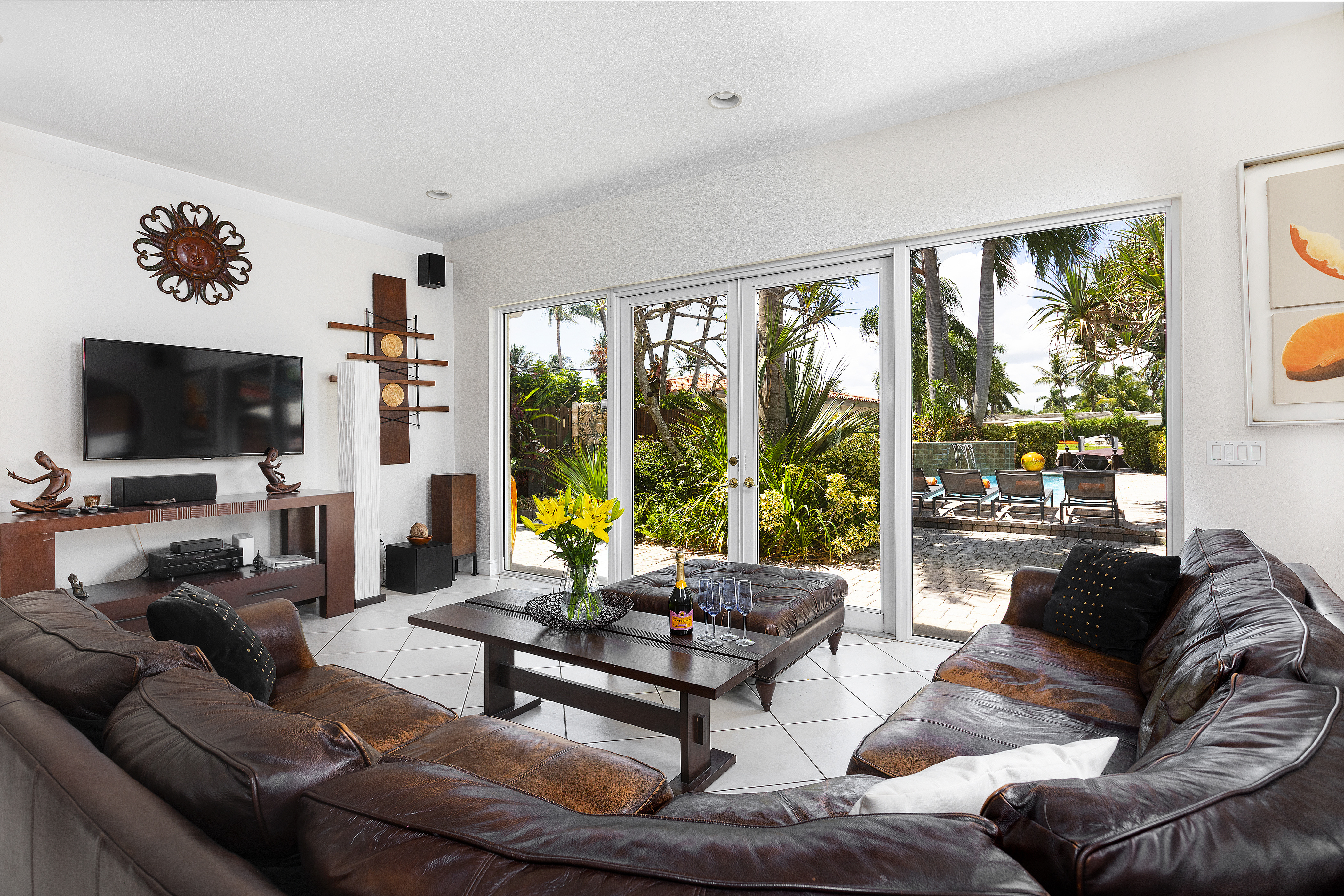 Living room view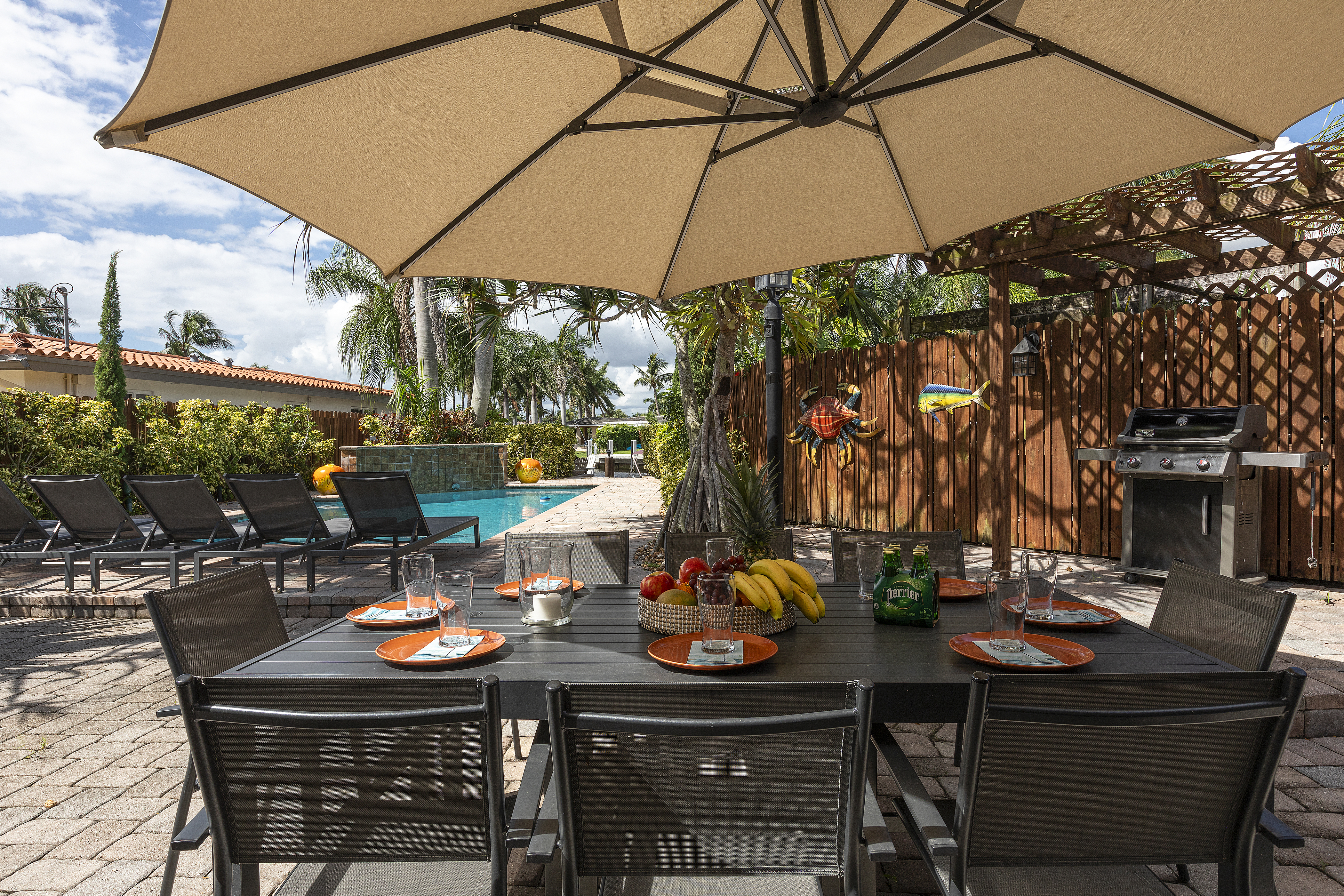 Outside table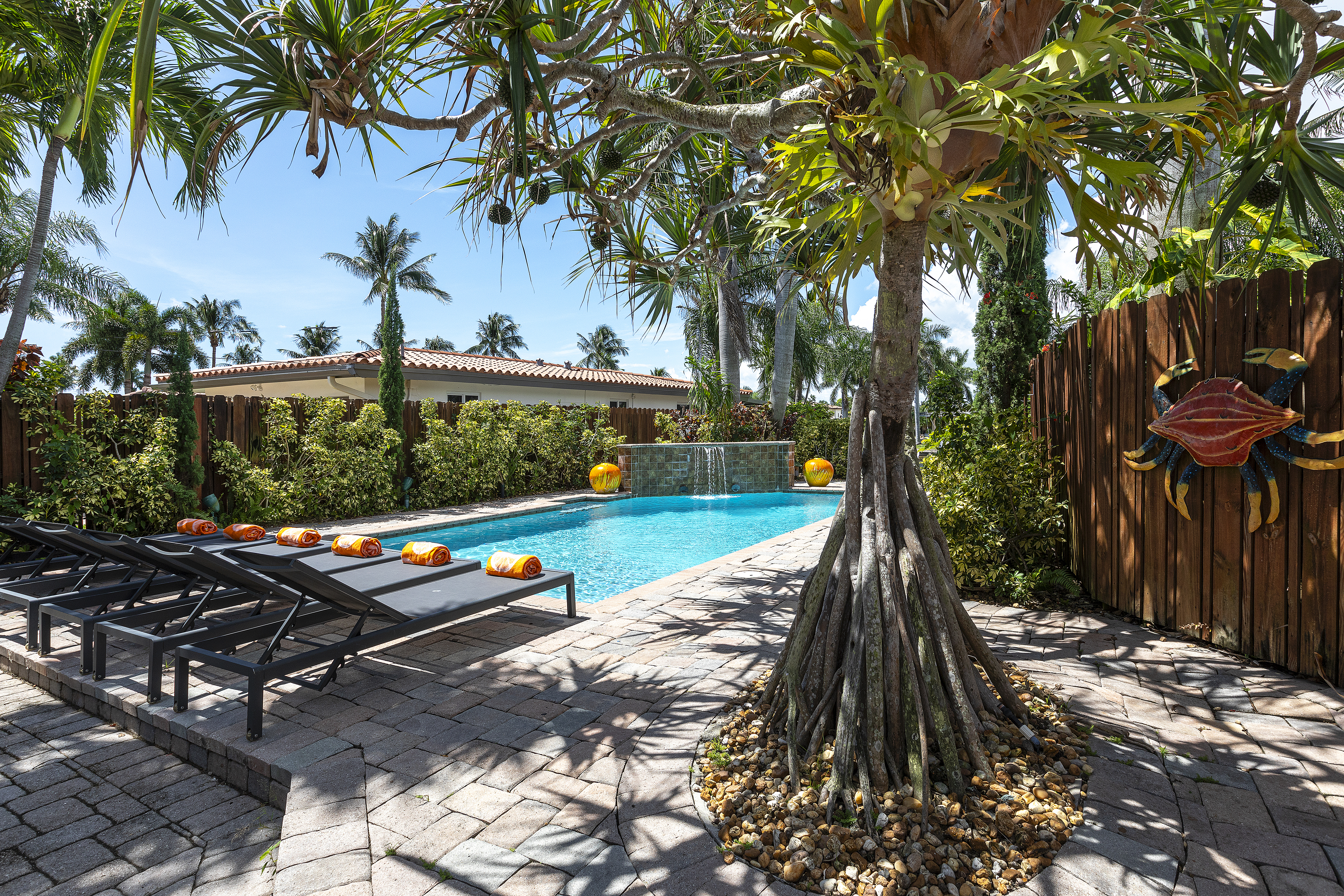 Paradise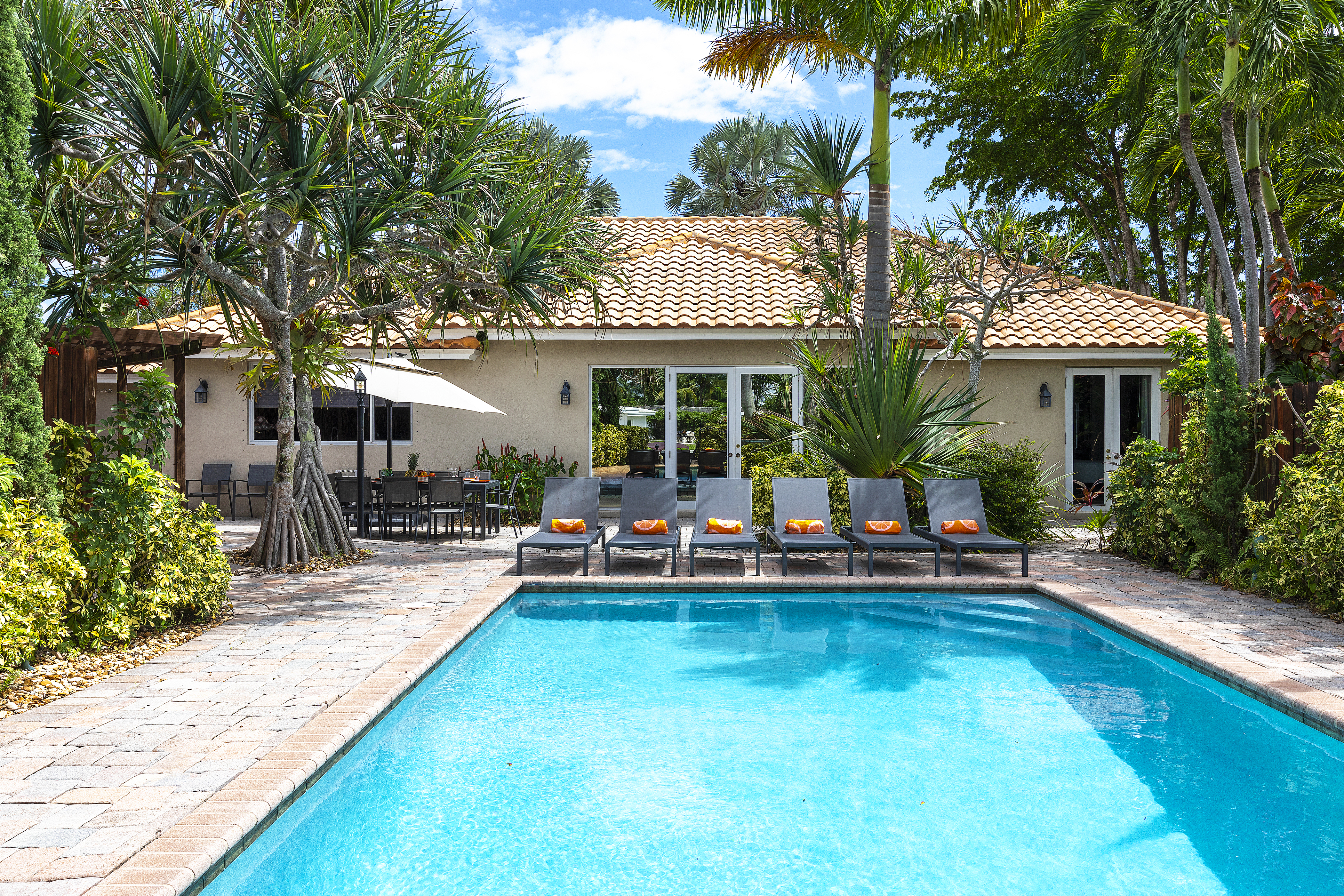 Modern House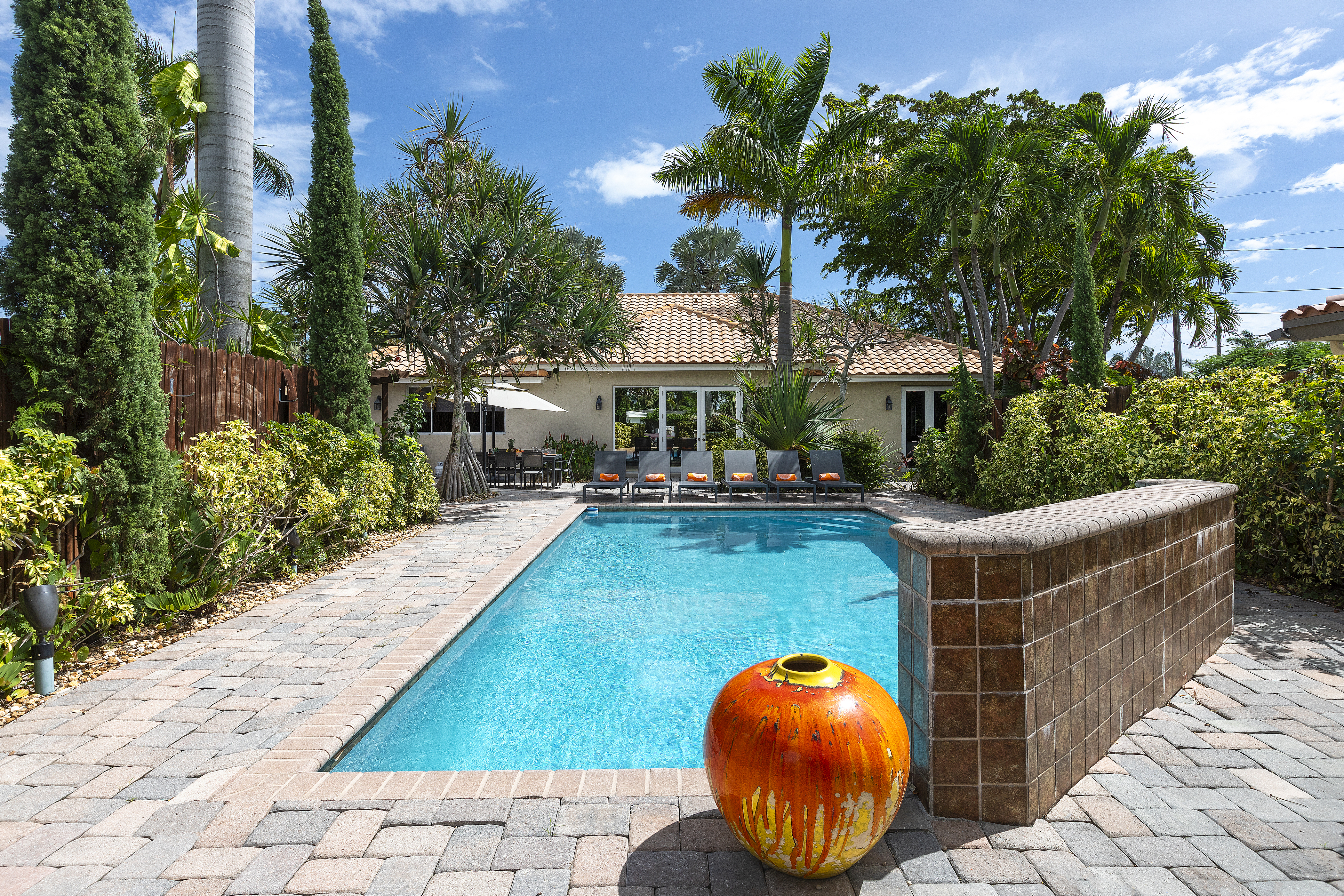 Outside accent colors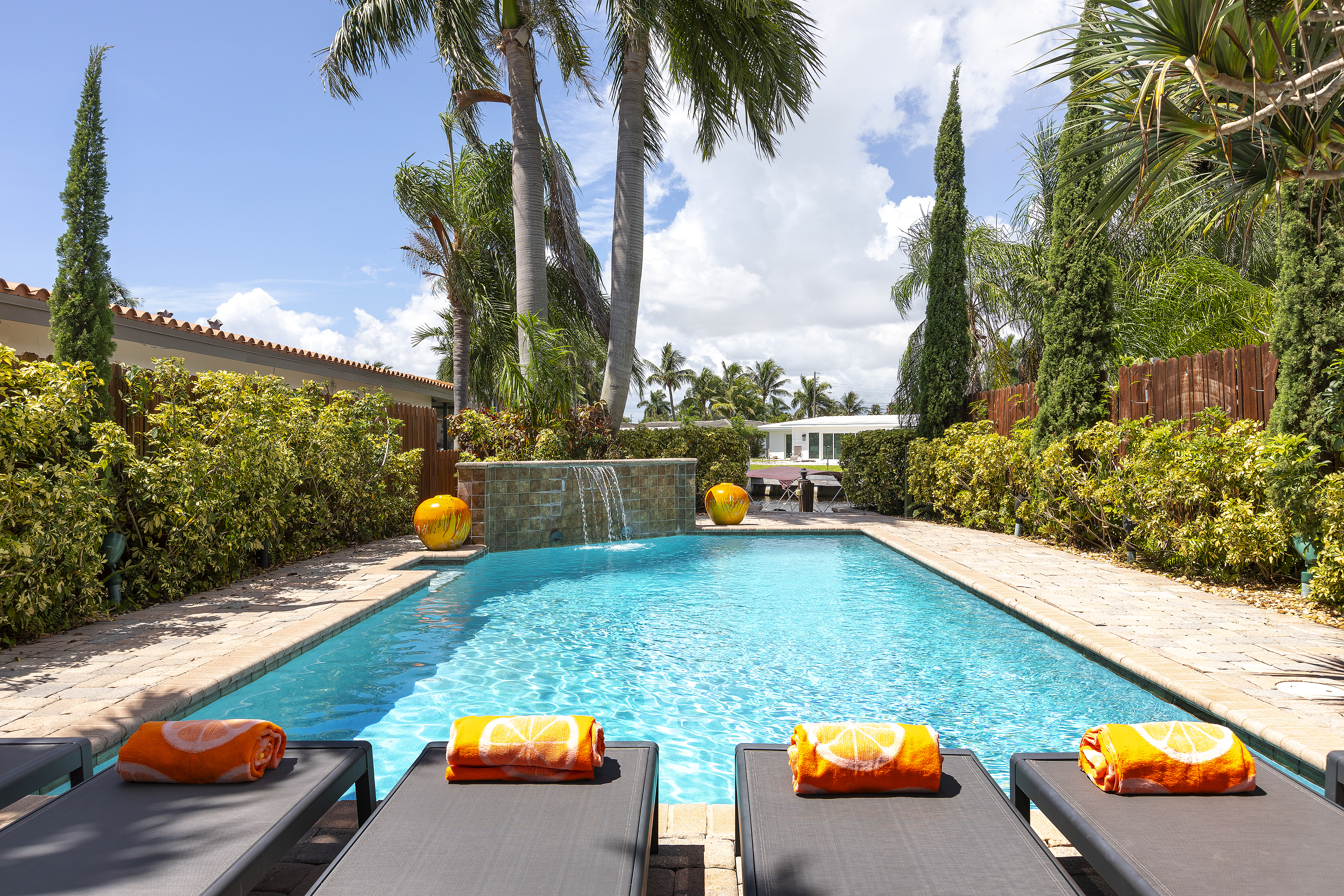 Stunning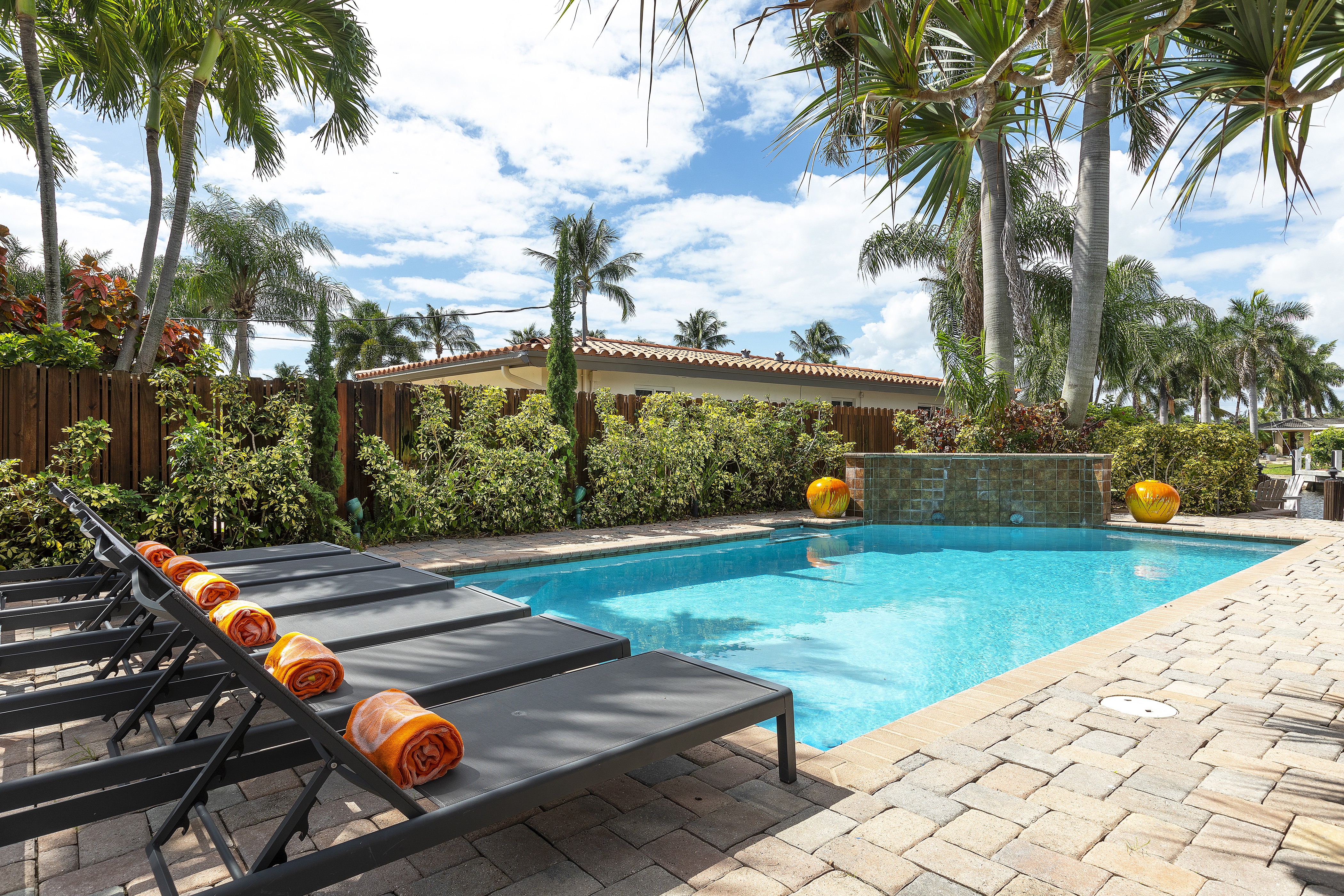 Private yard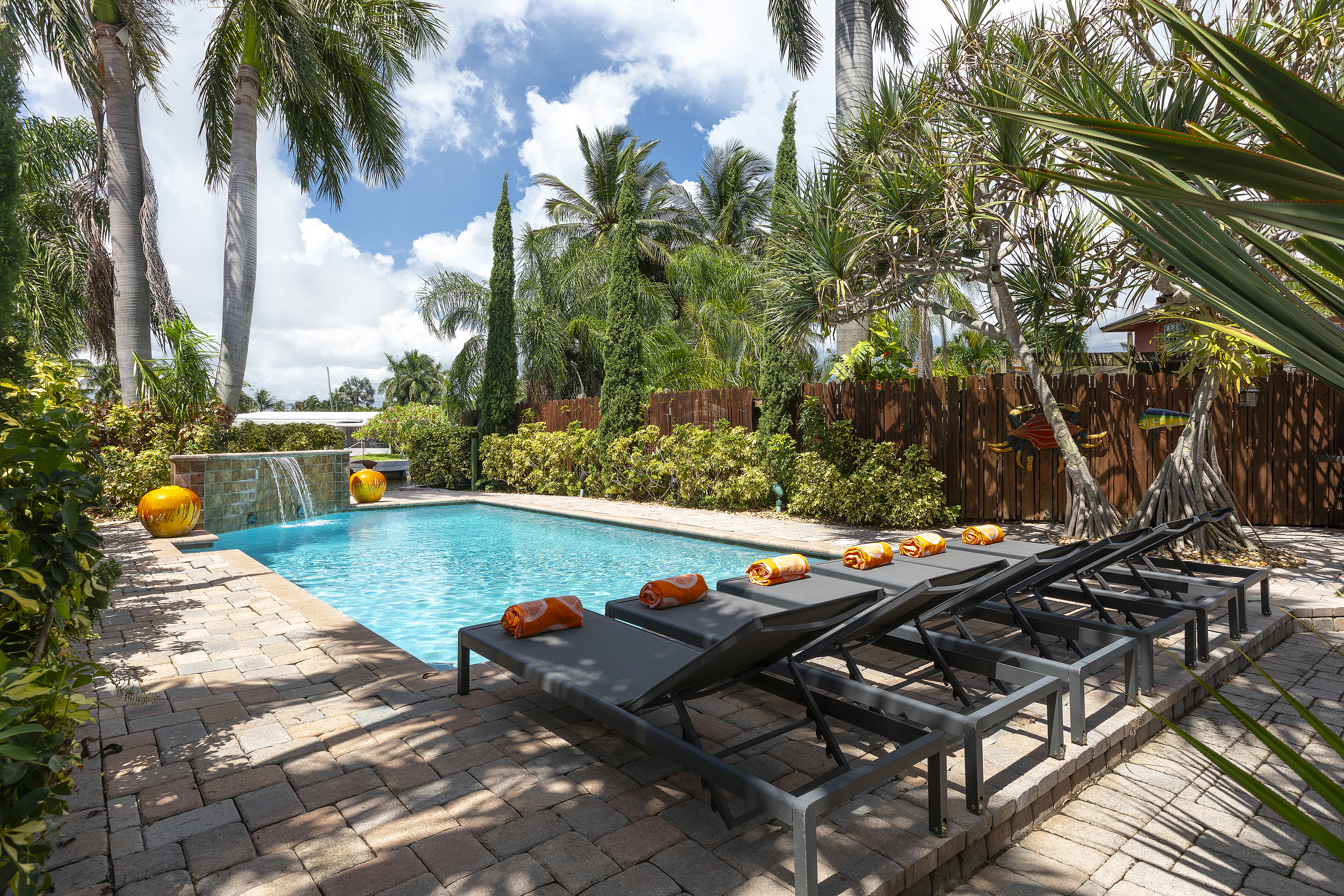 Waterfall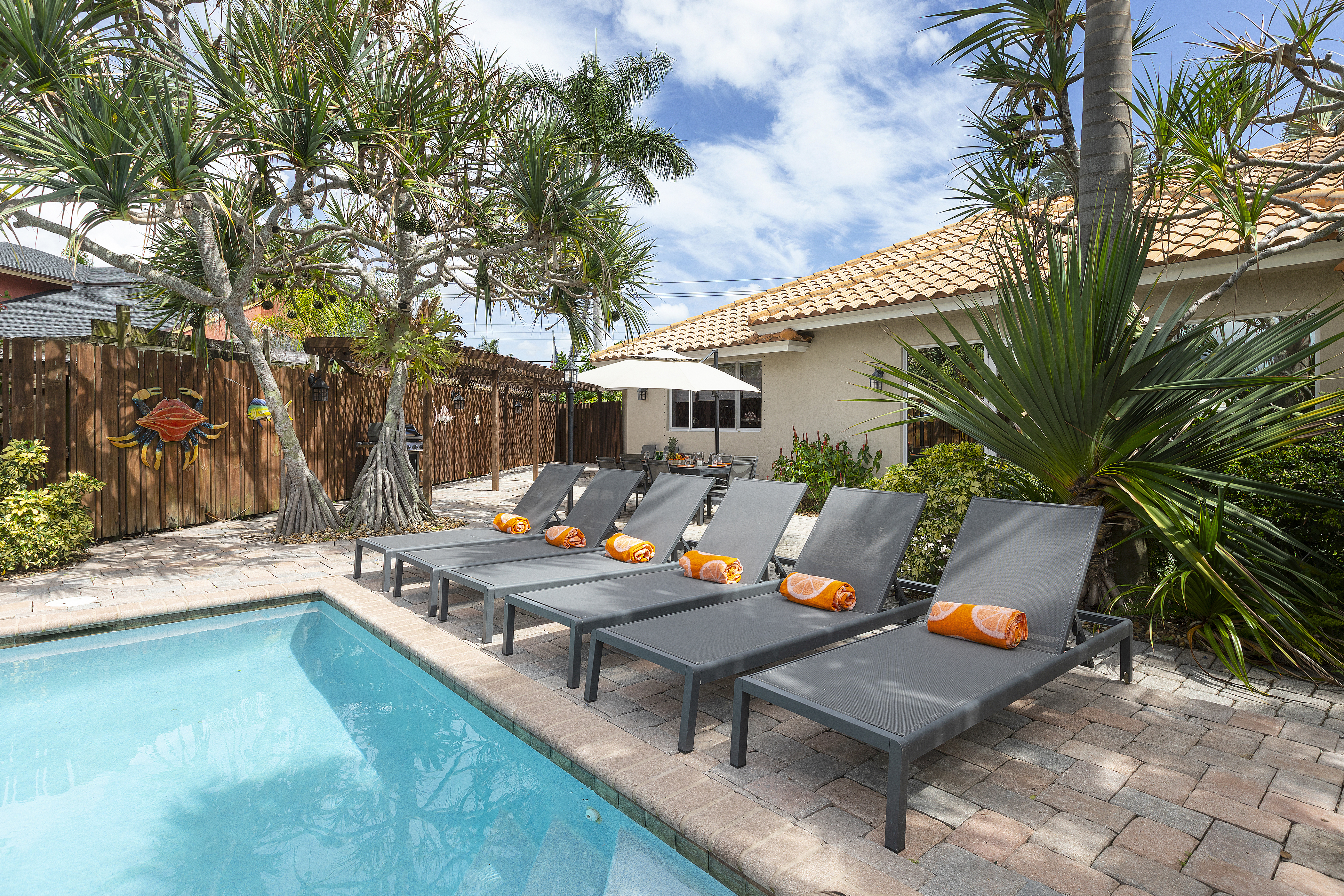 Chaise lounges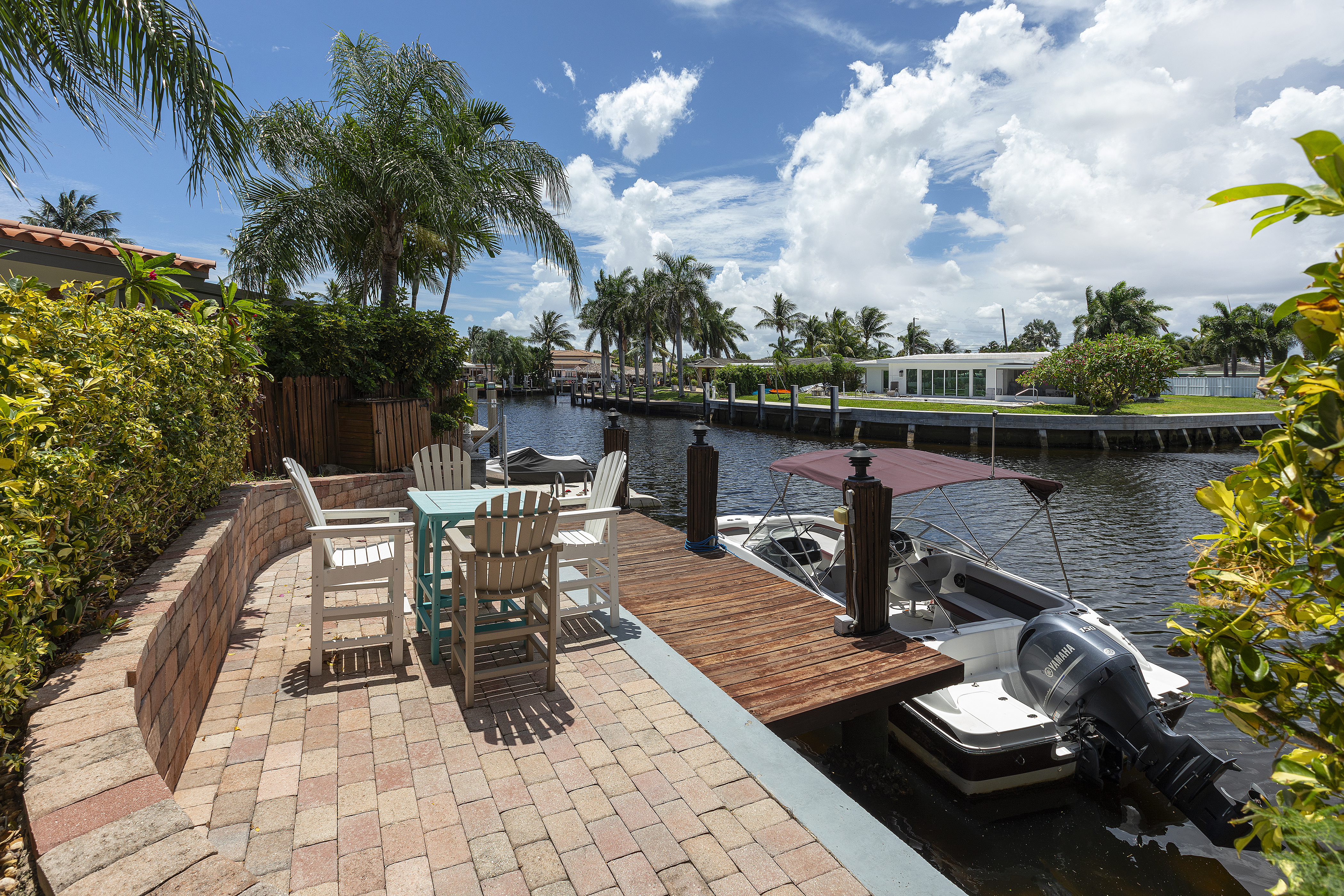 Seating by dock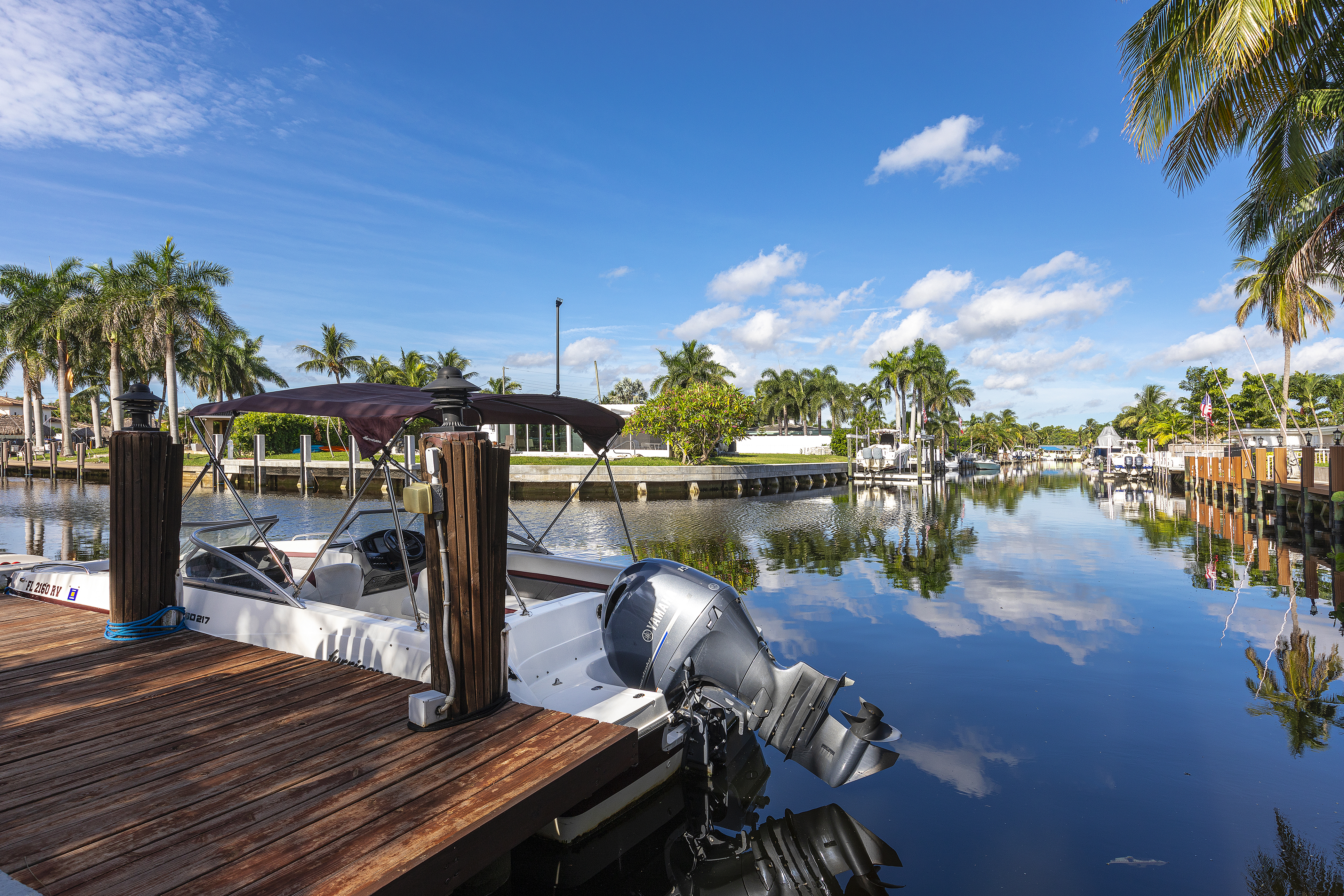 West view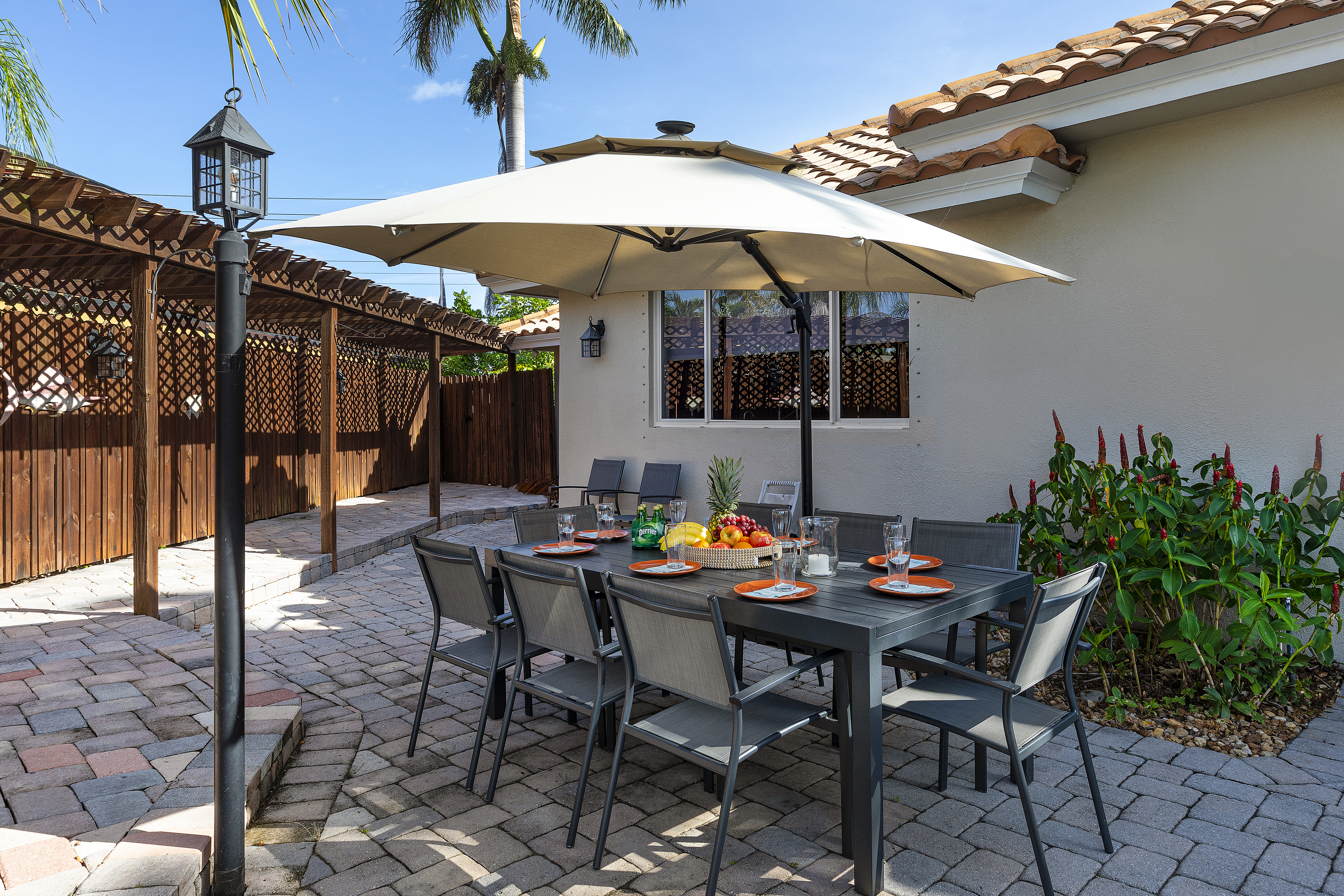 Outside dining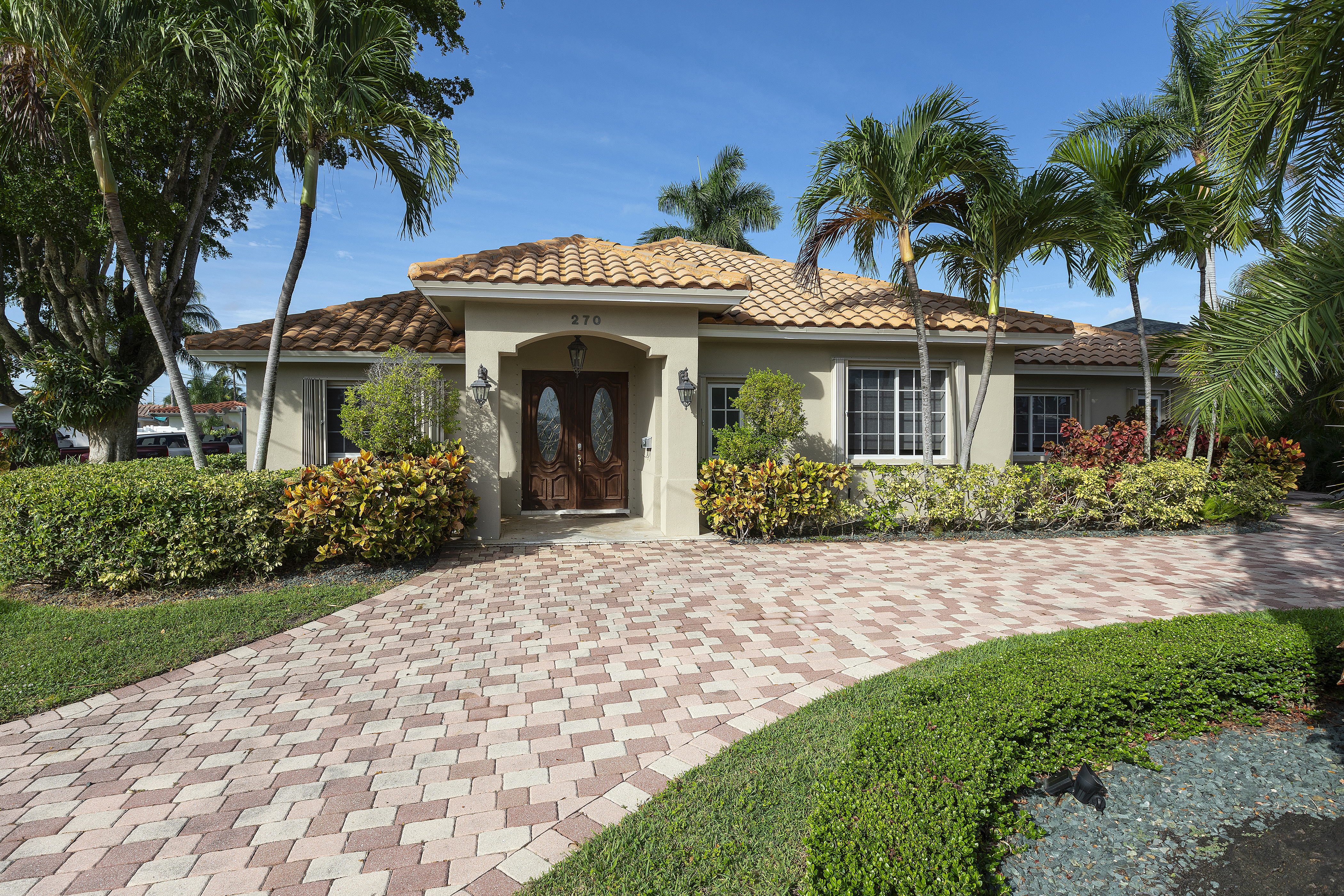 Circular driveway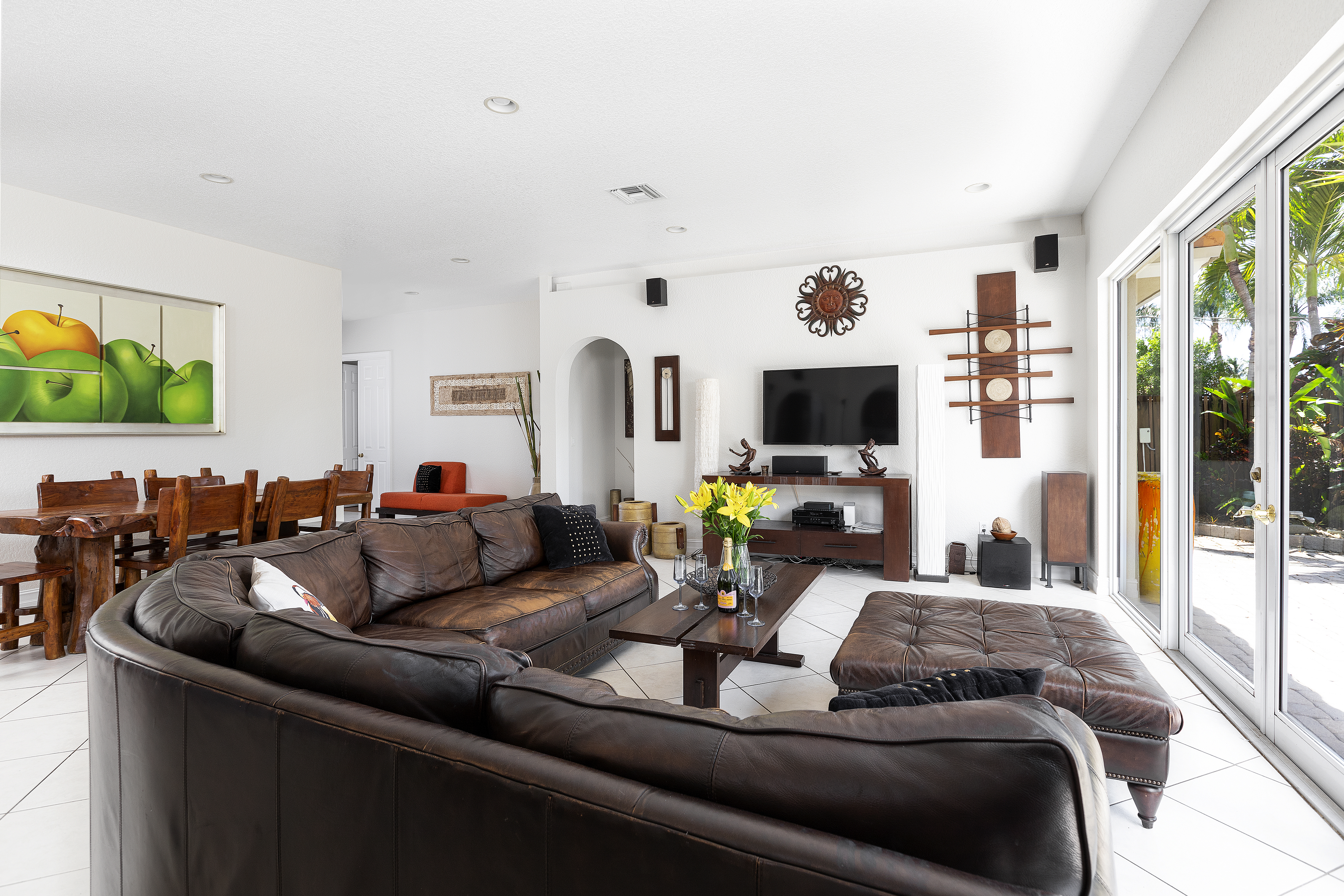 Living room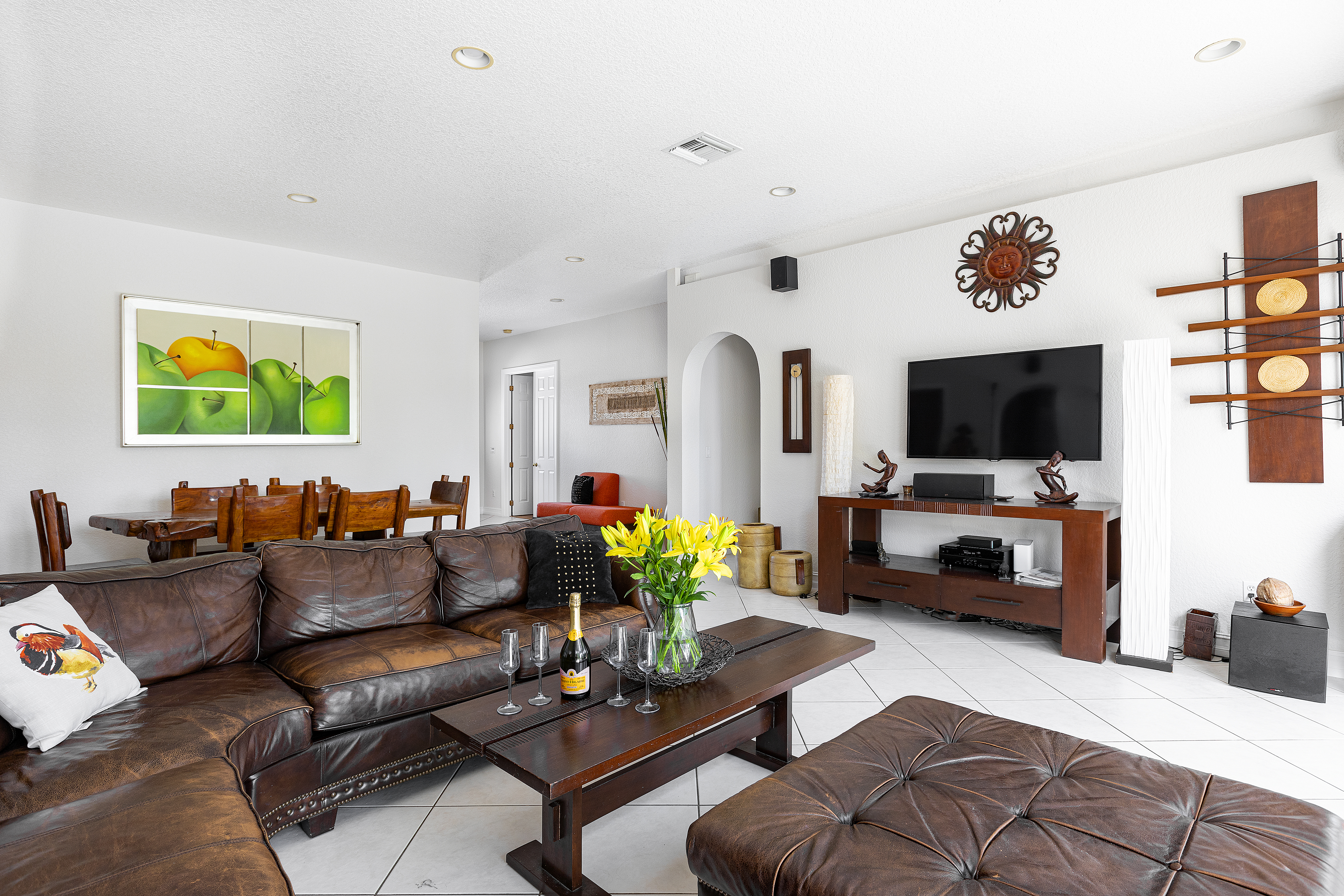 Vaulted ceiling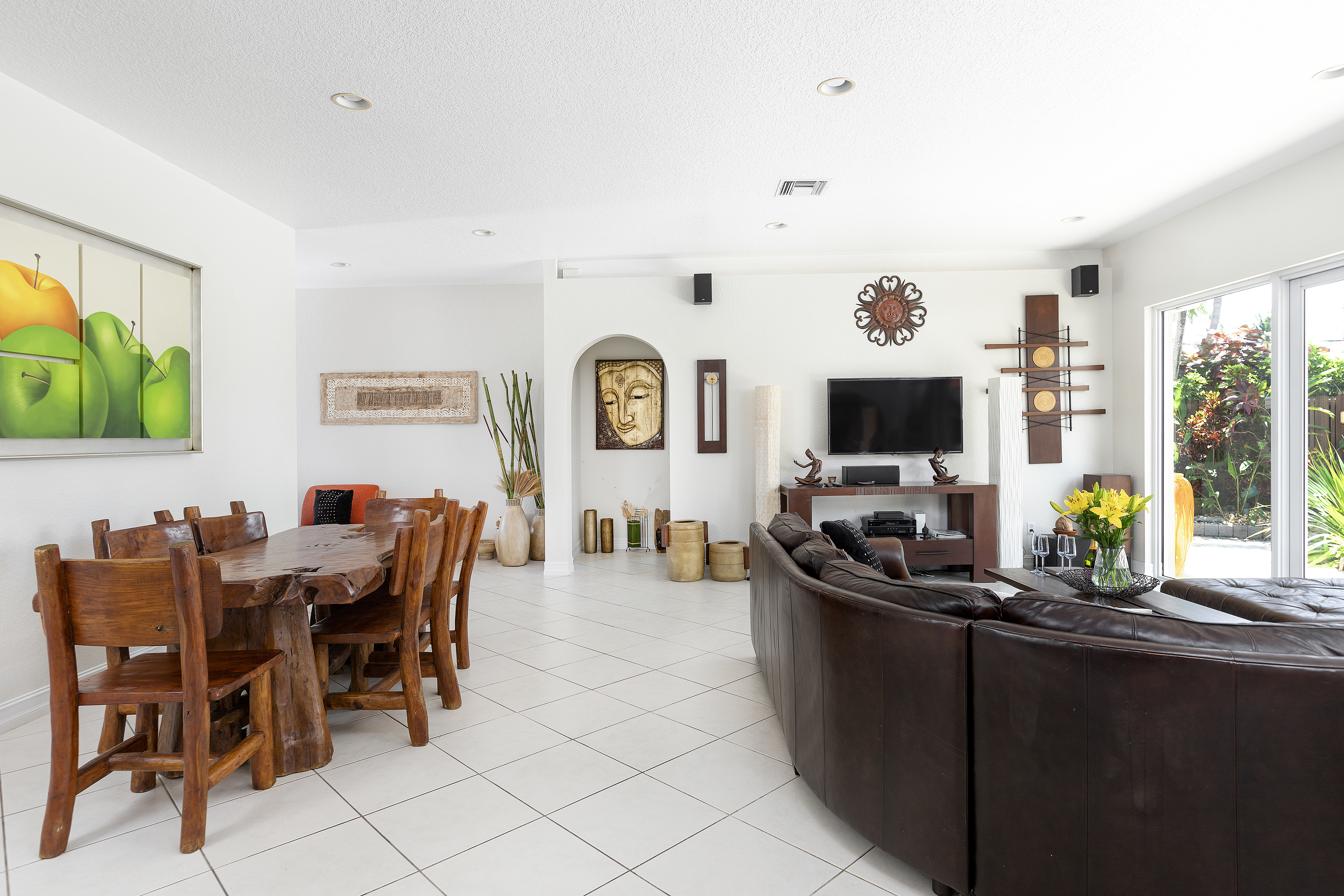 Design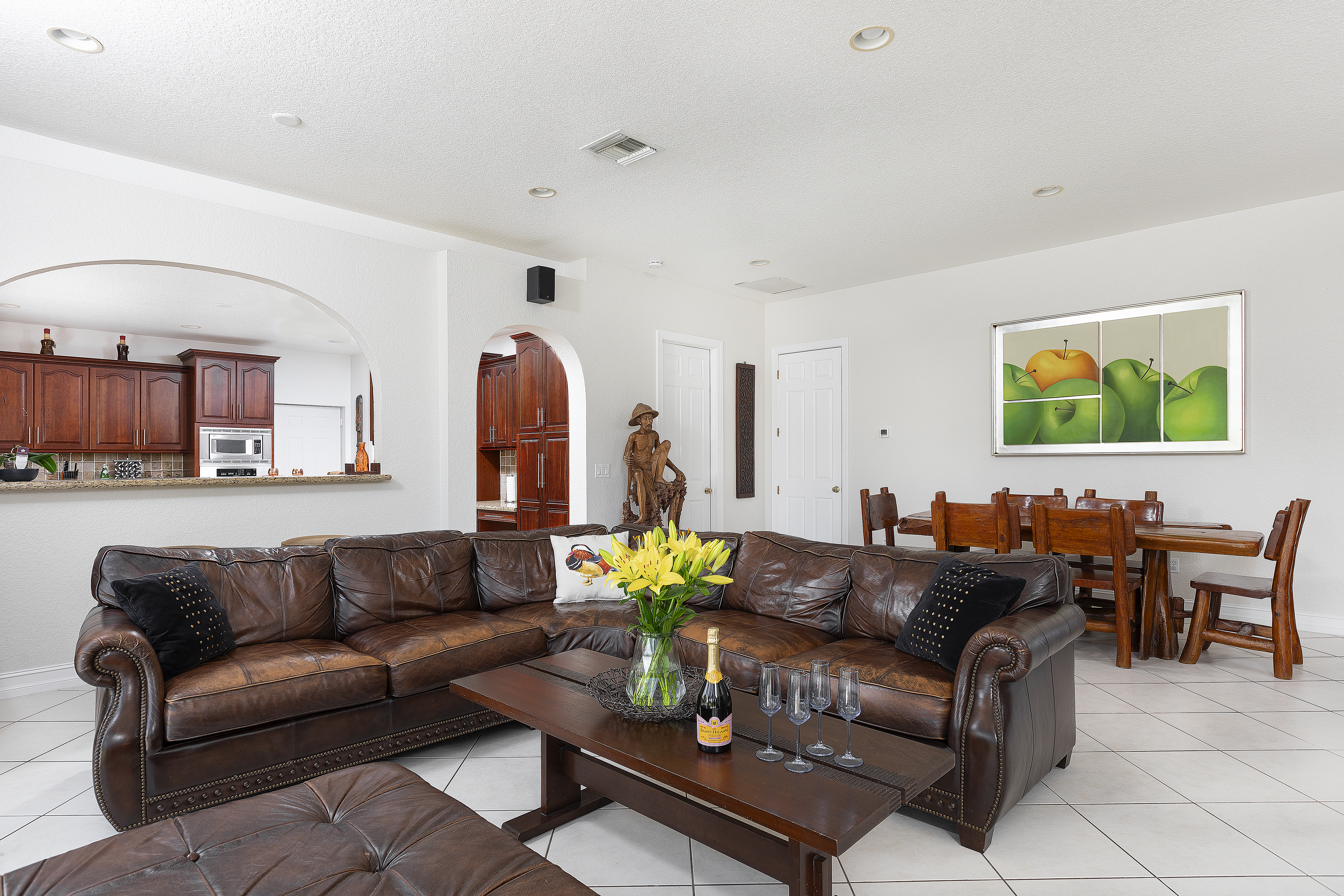 kitchen opening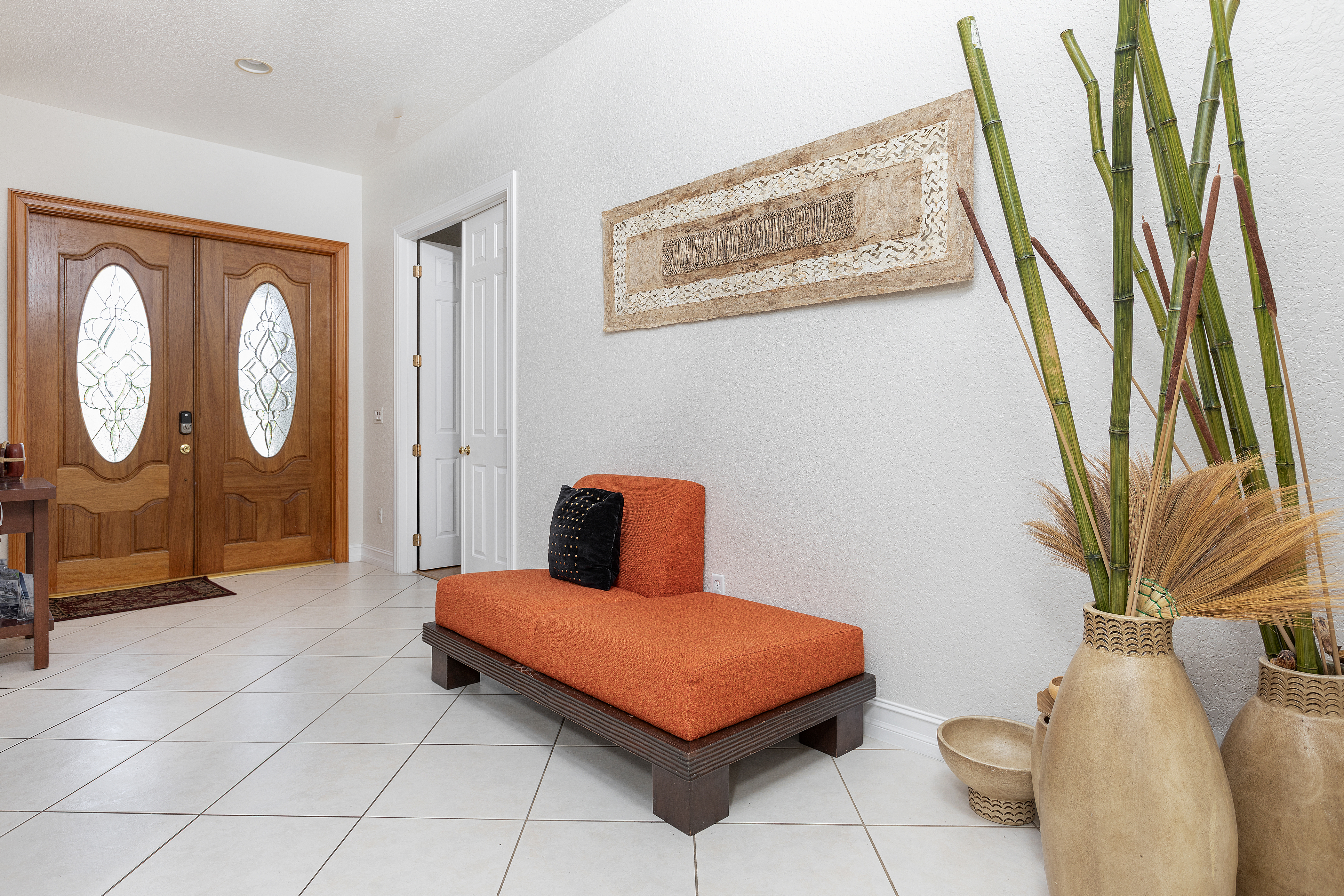 Front entrance
QR Manual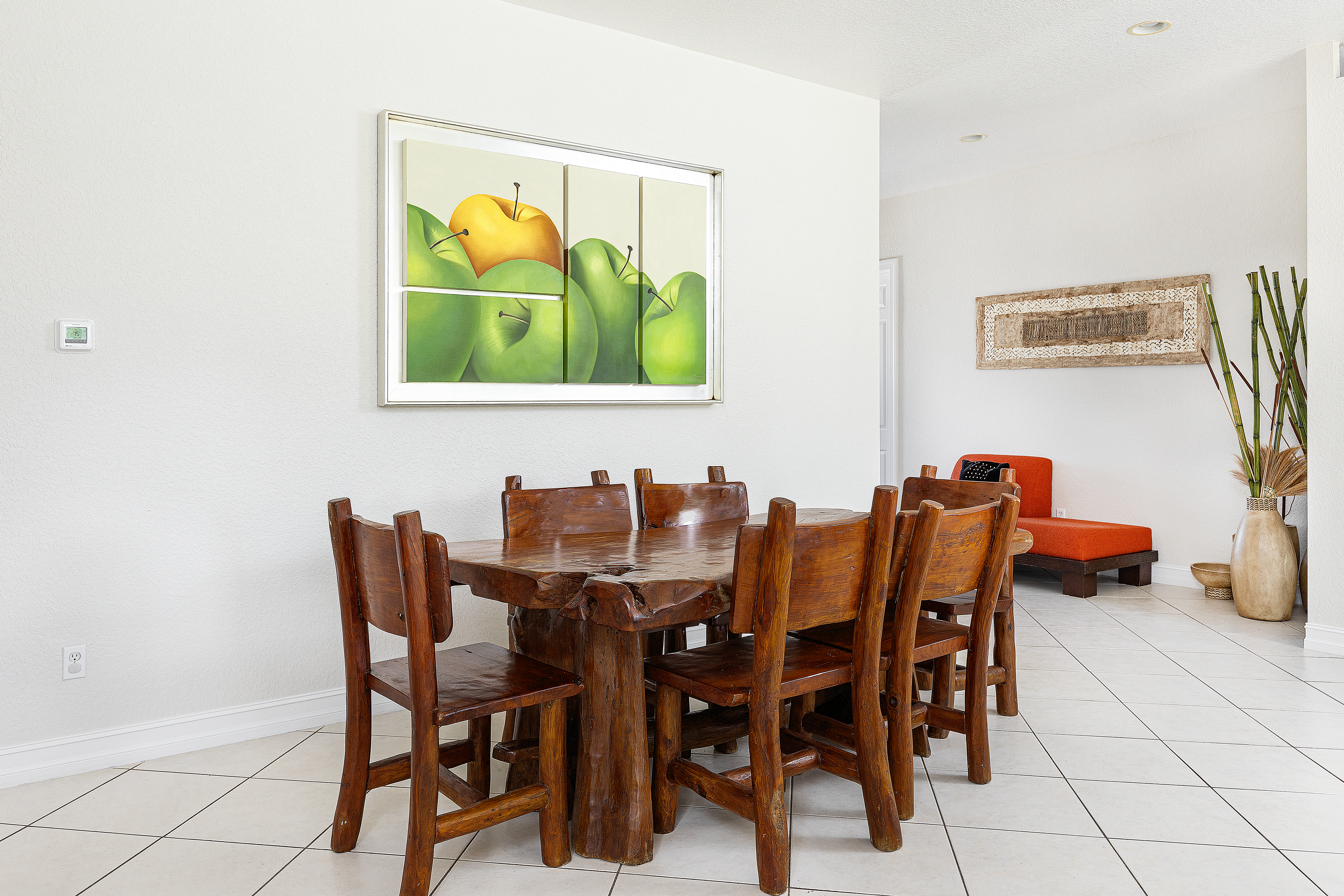 Dining room table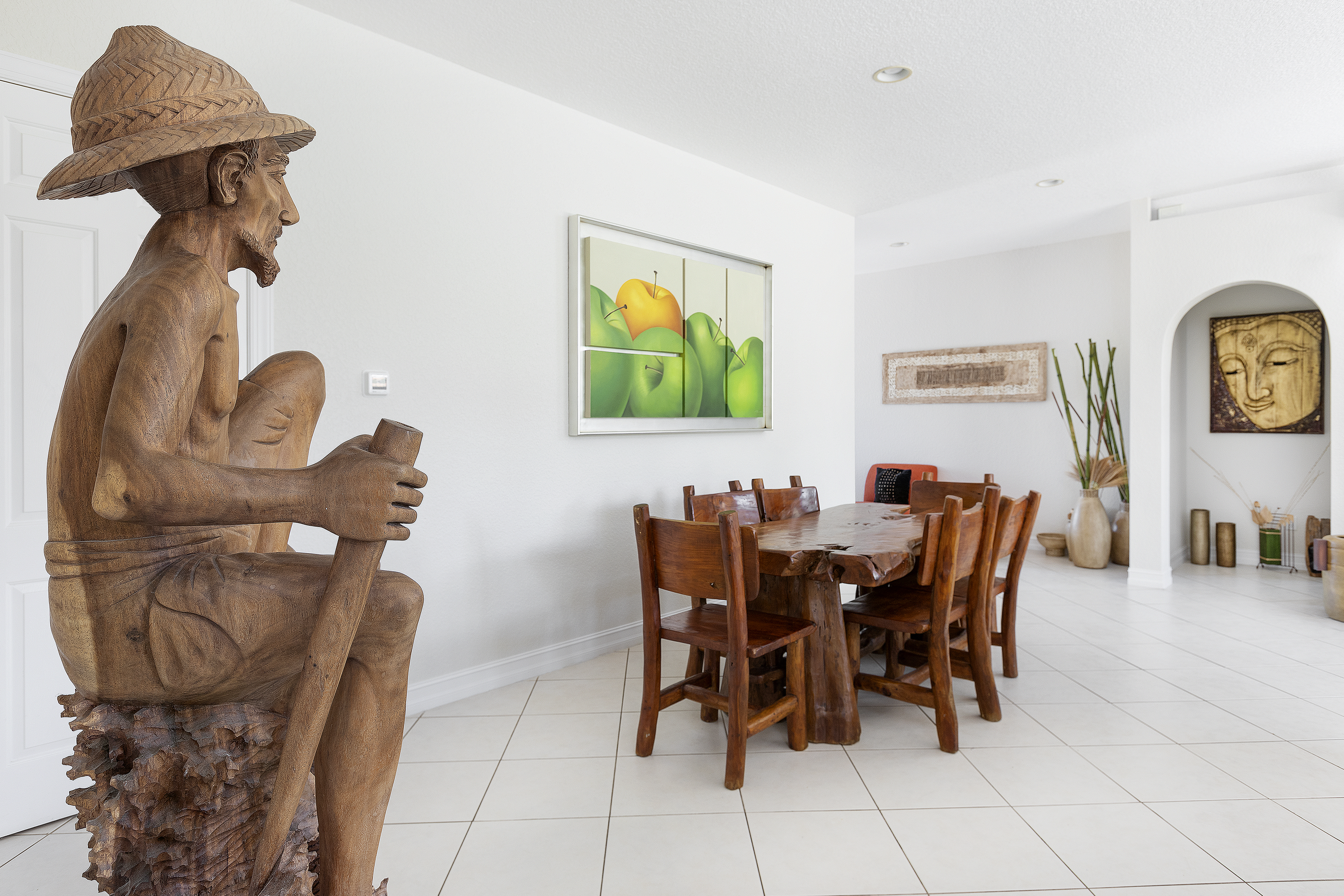 Wood sculpture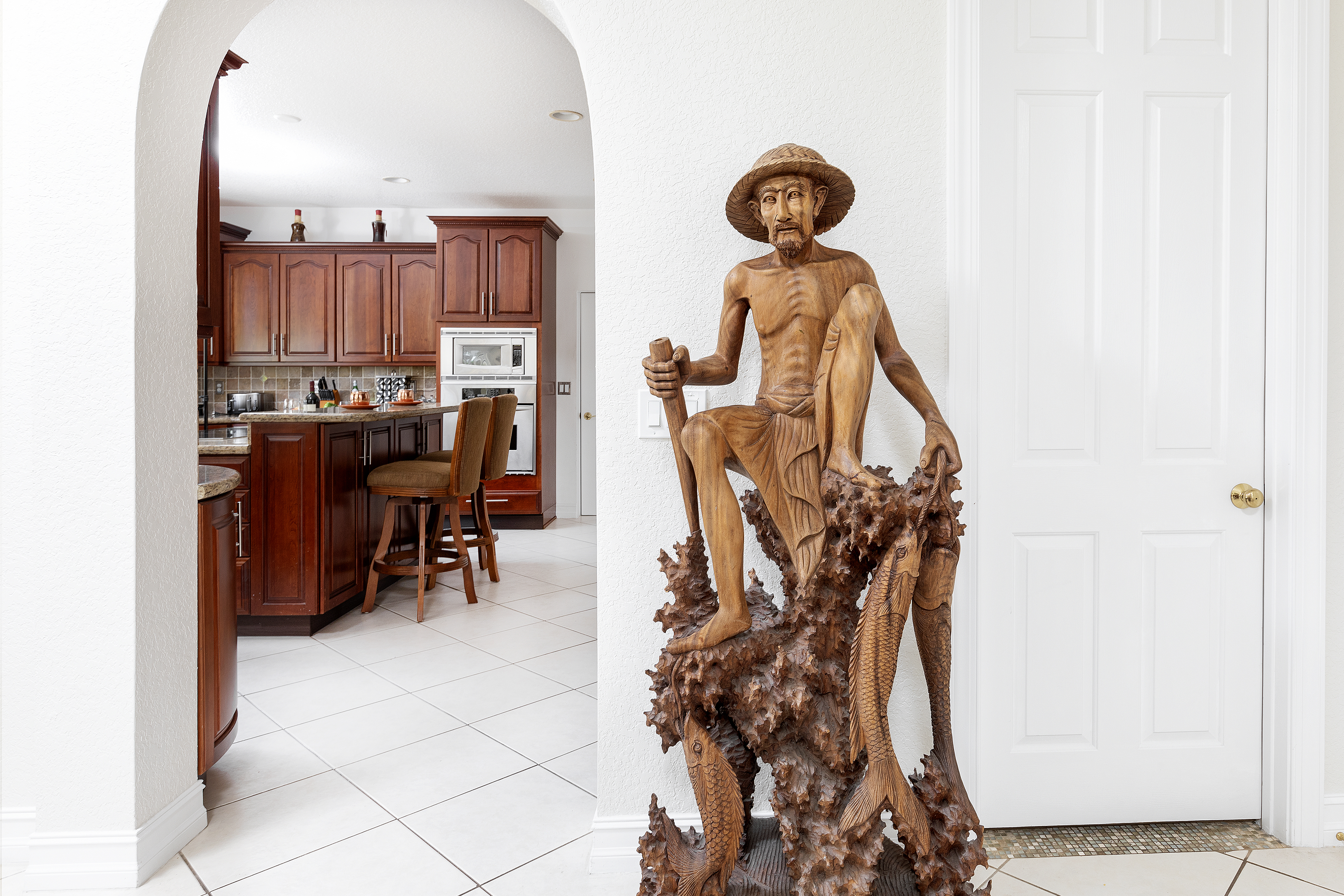 Entrance to kitchen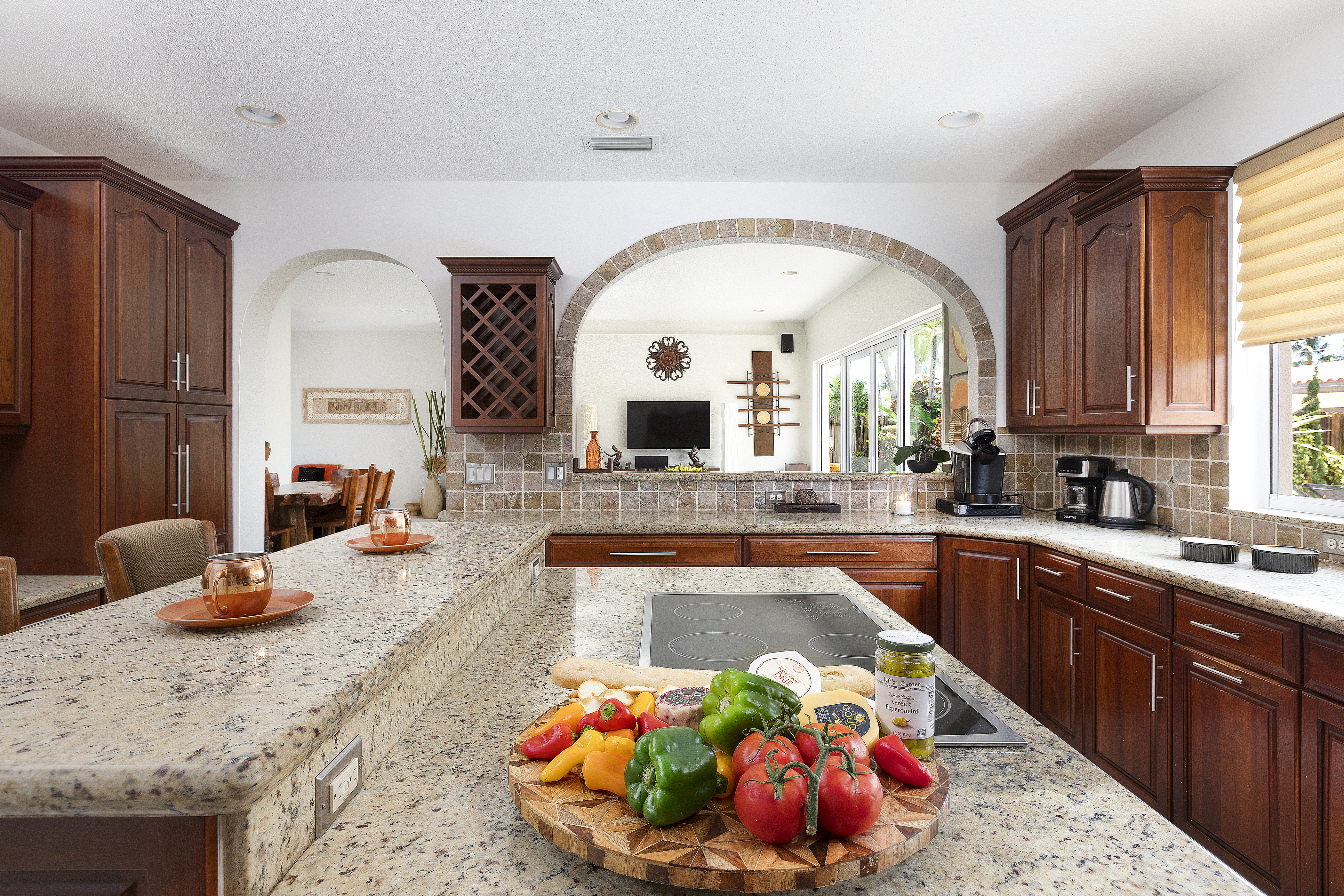 Kitchen 1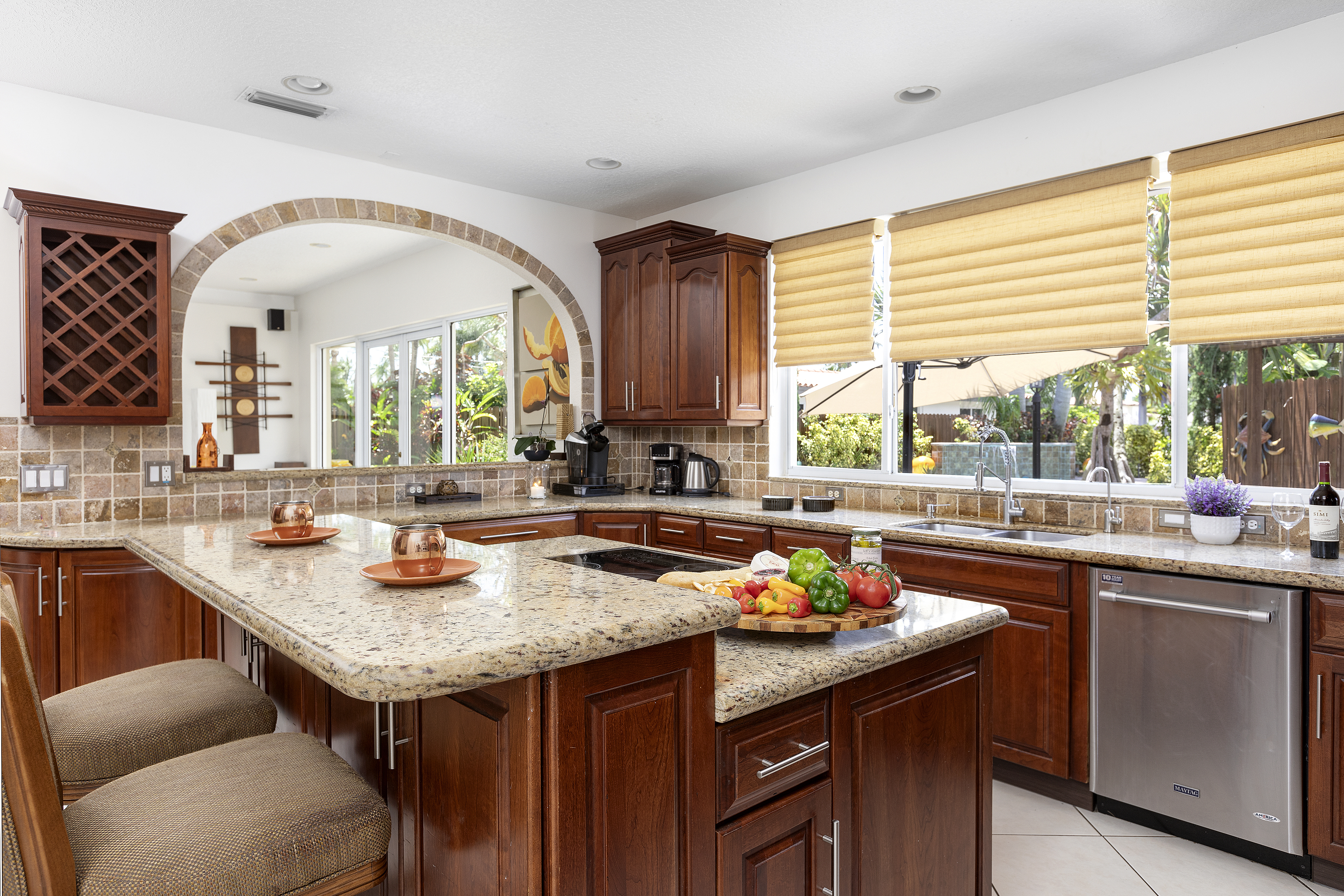 Kitchen 2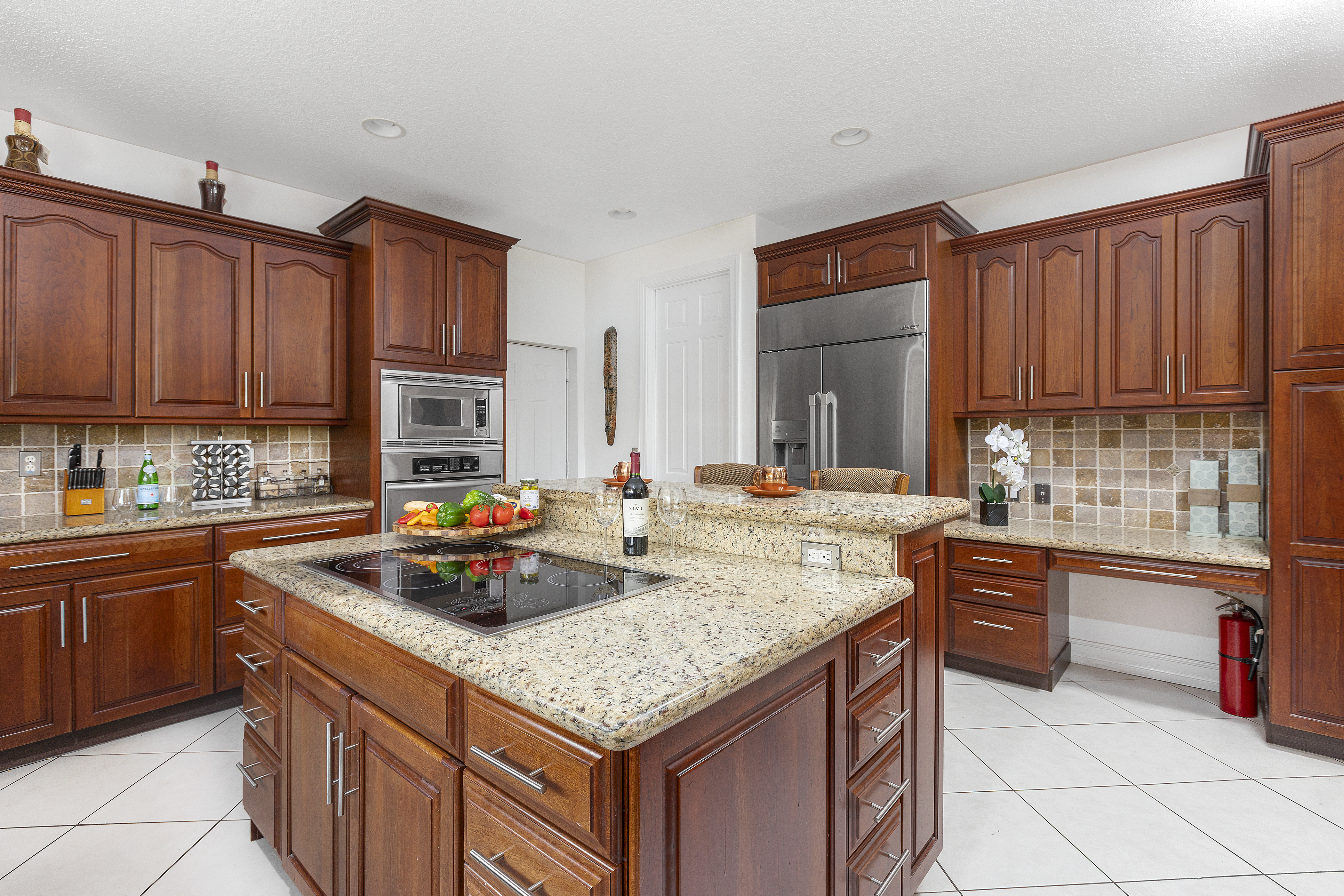 Kitchen 3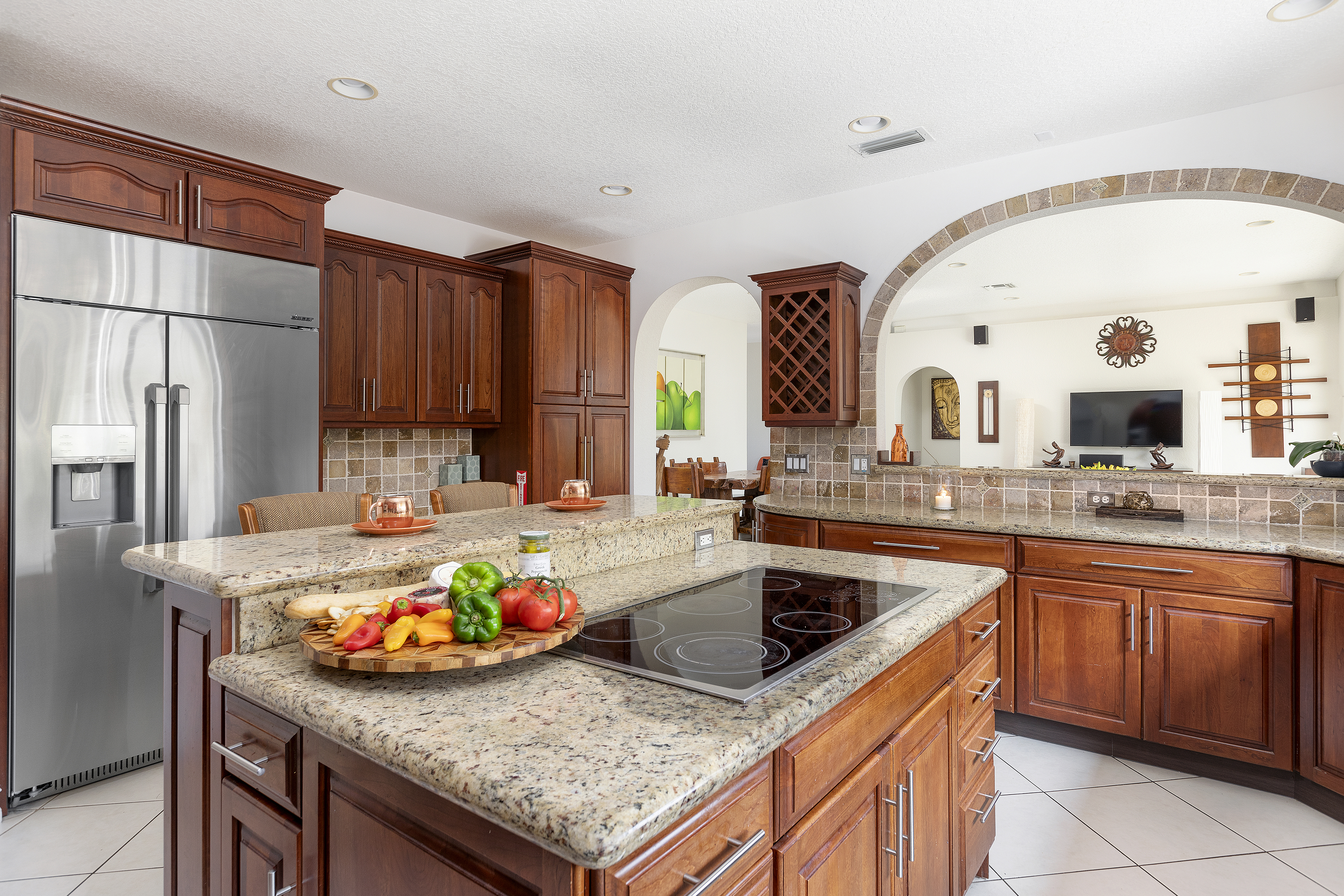 Refrigerator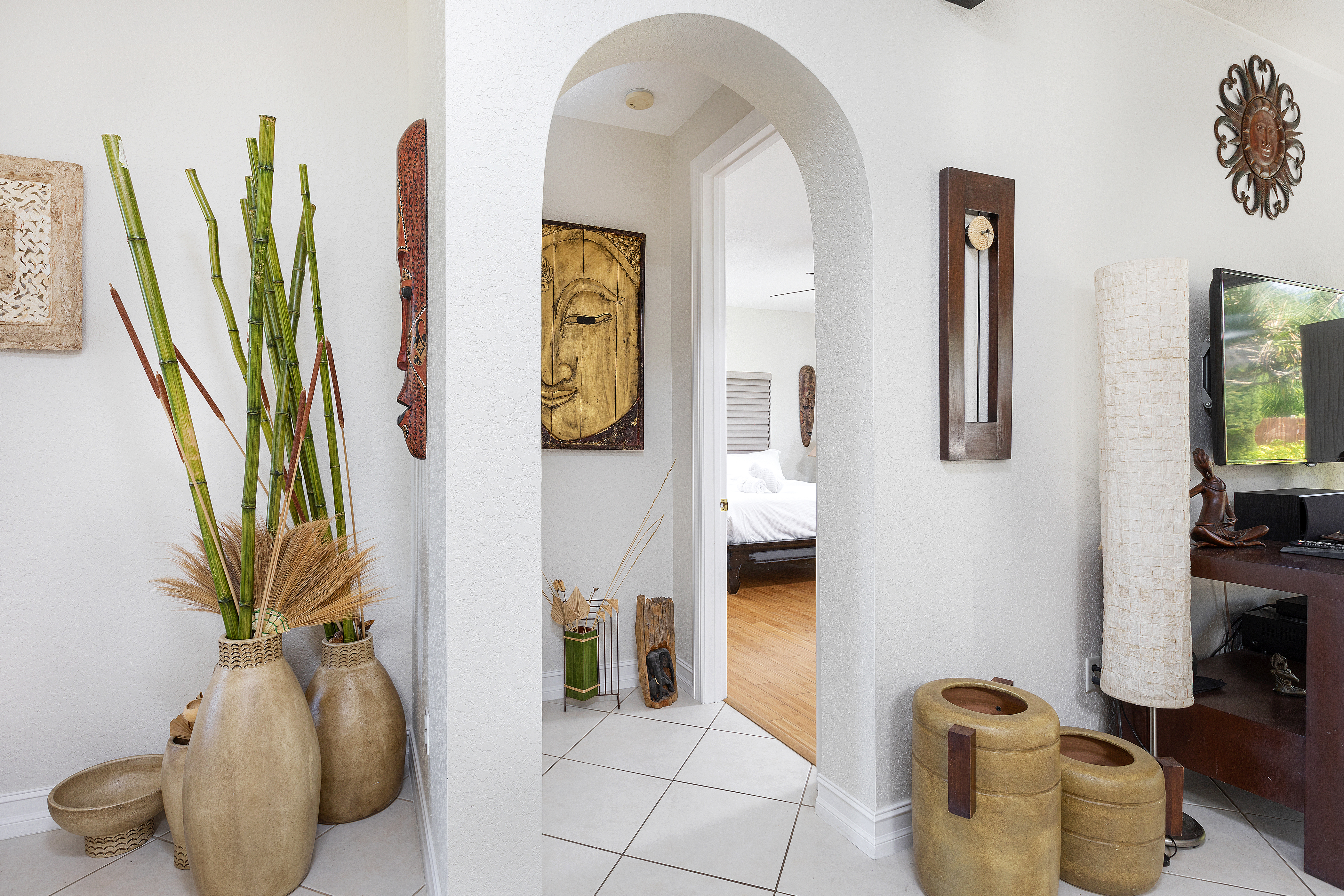 Entrance to Master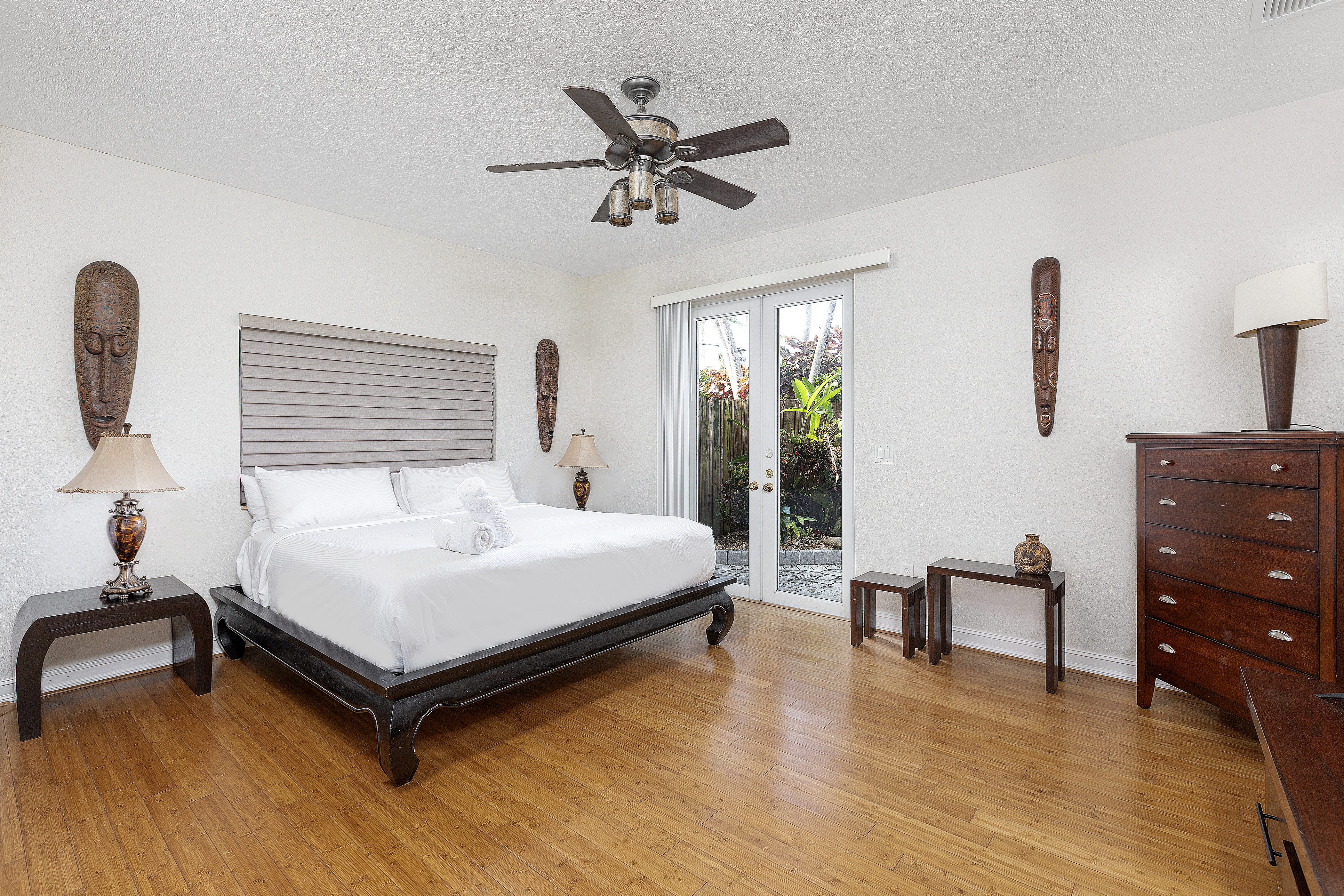 Master Bedroom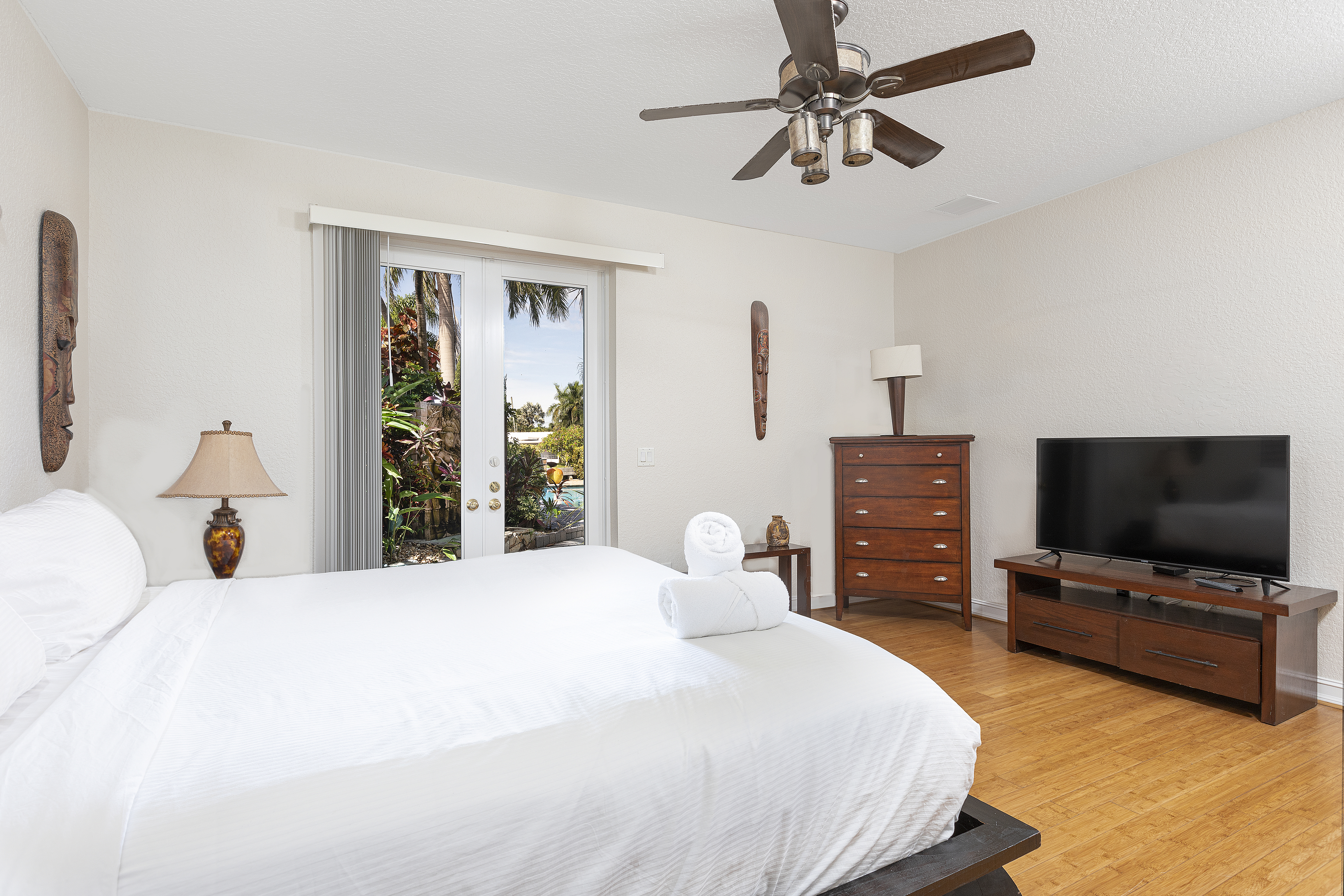 Master TV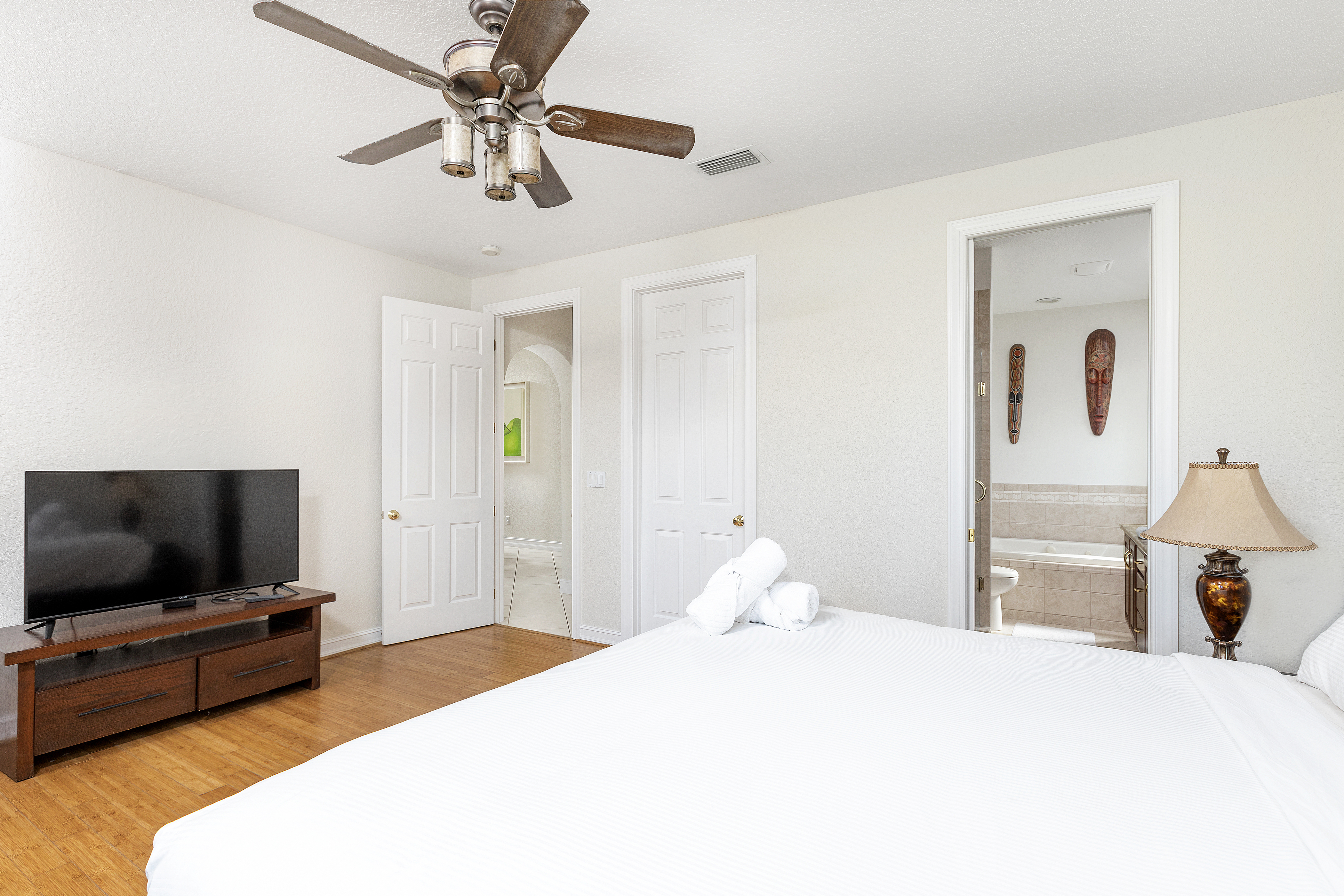 Private bath and closet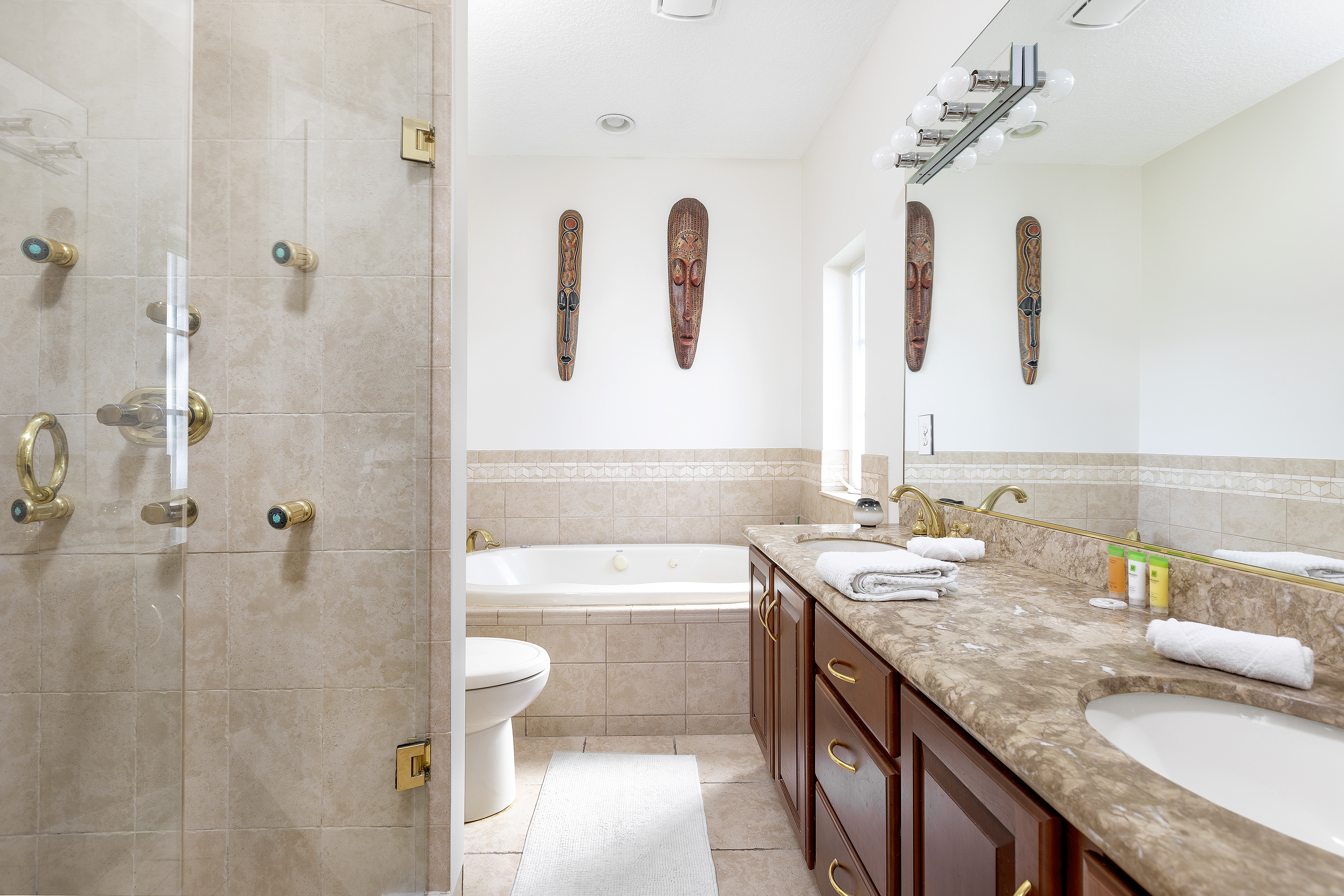 Master Bath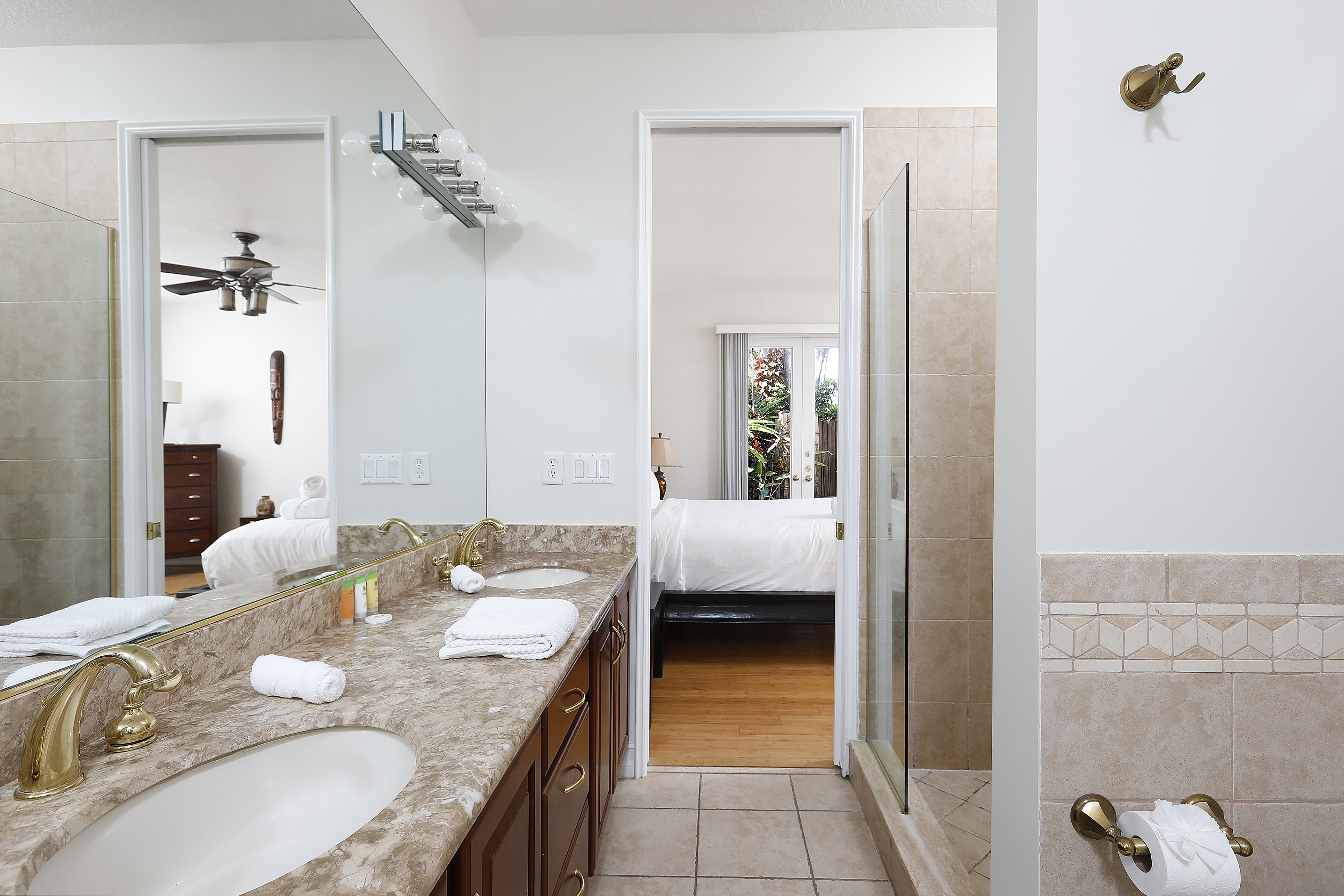 Dual sinks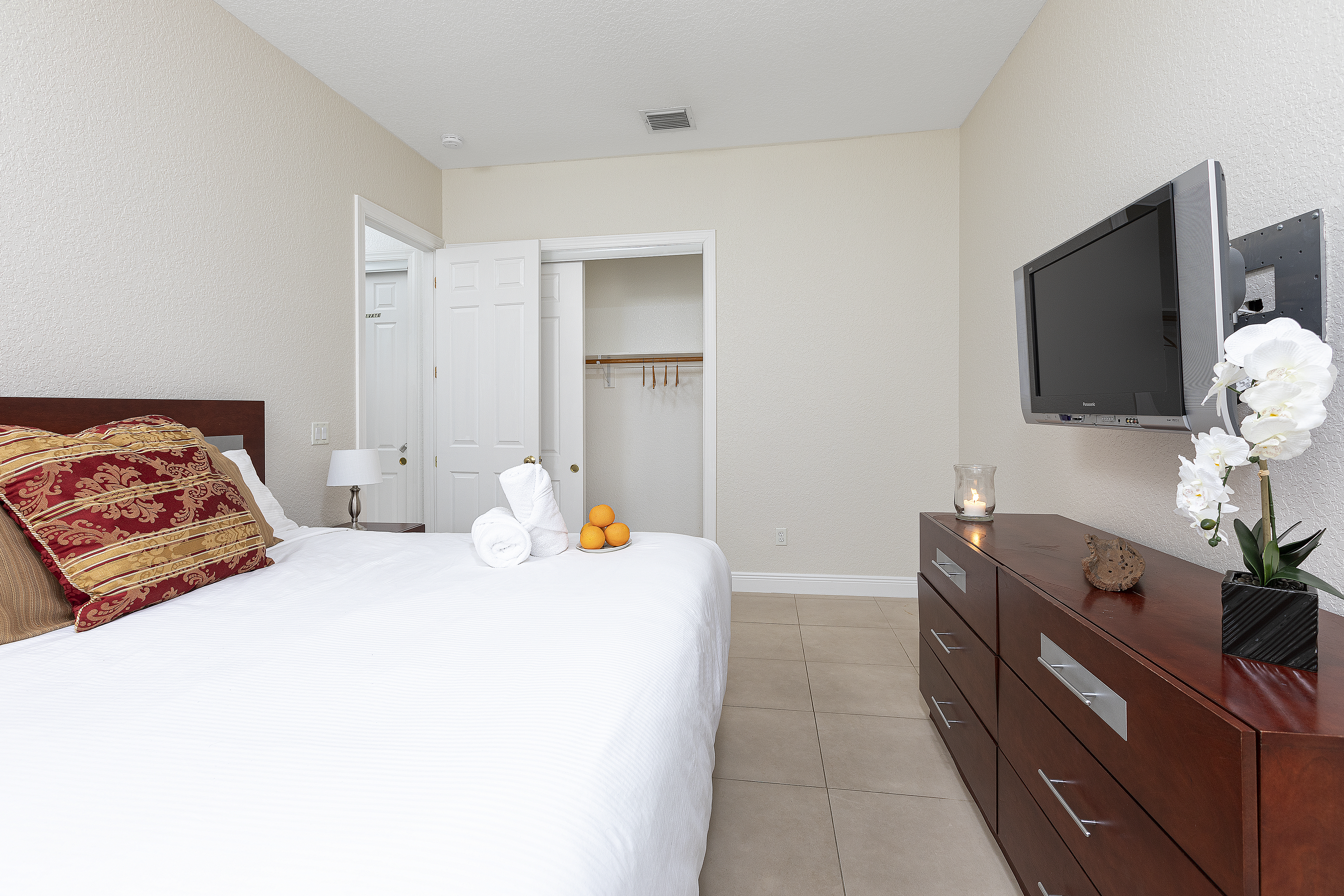 Bedroom 2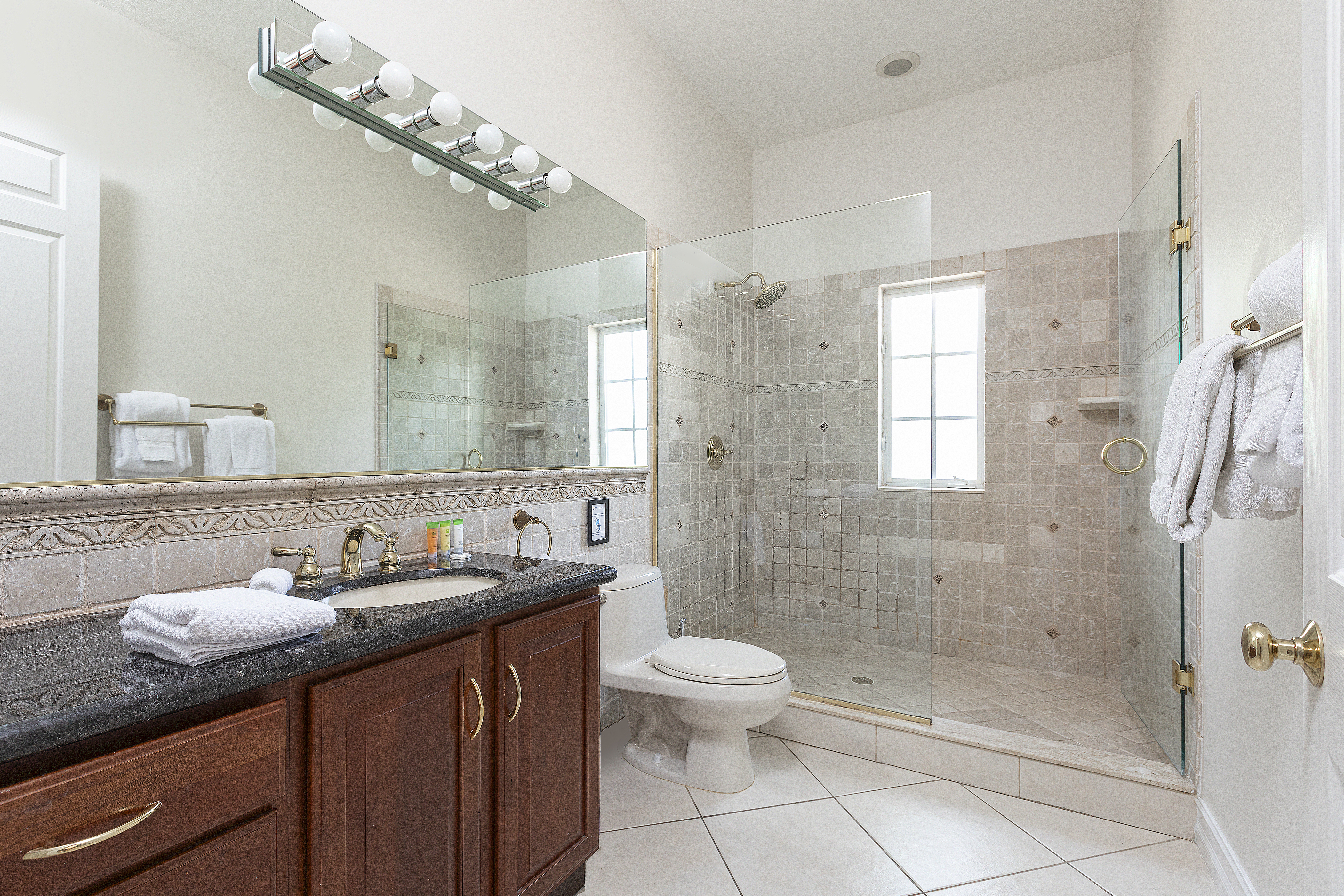 Full bathroom 2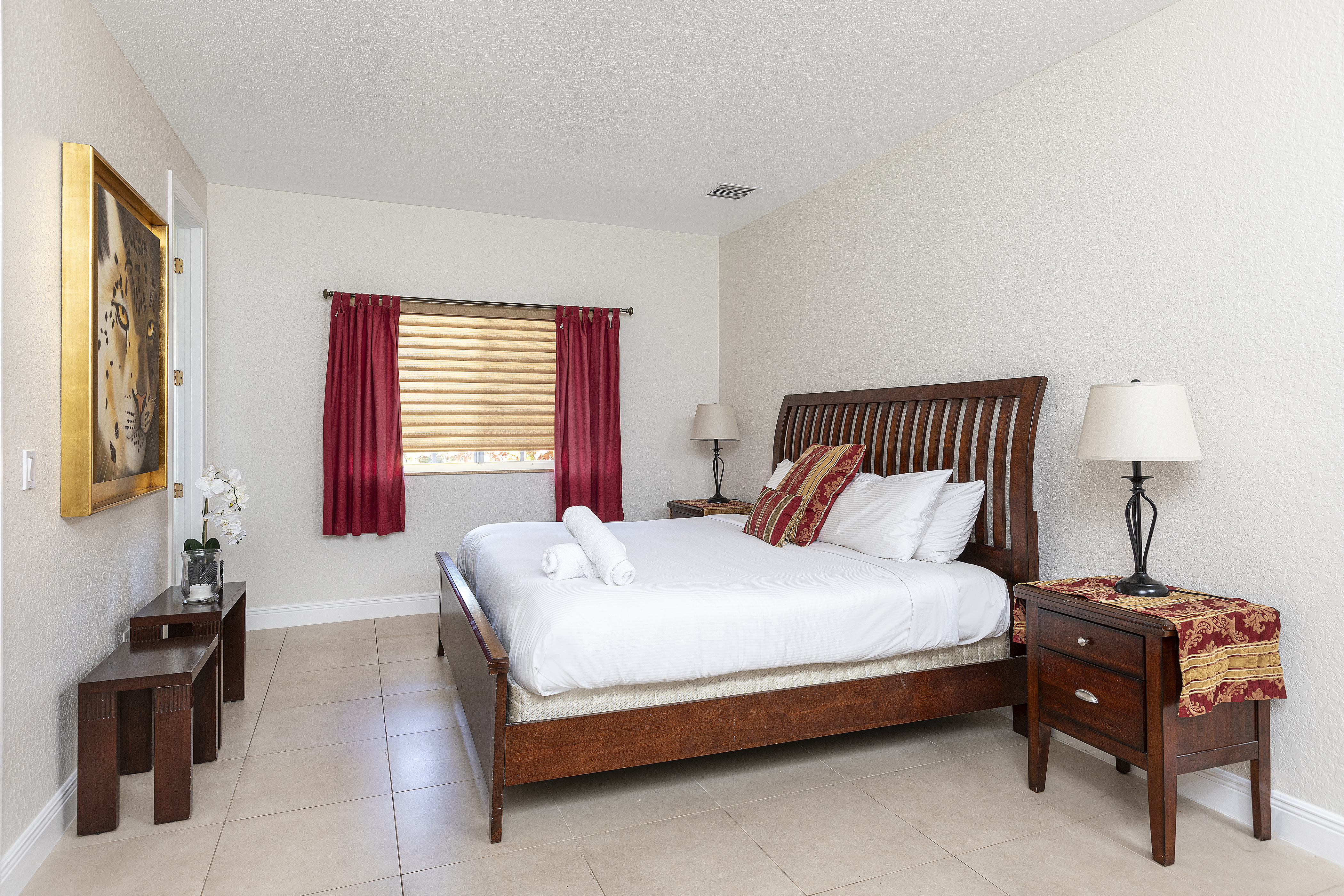 Bedroom 3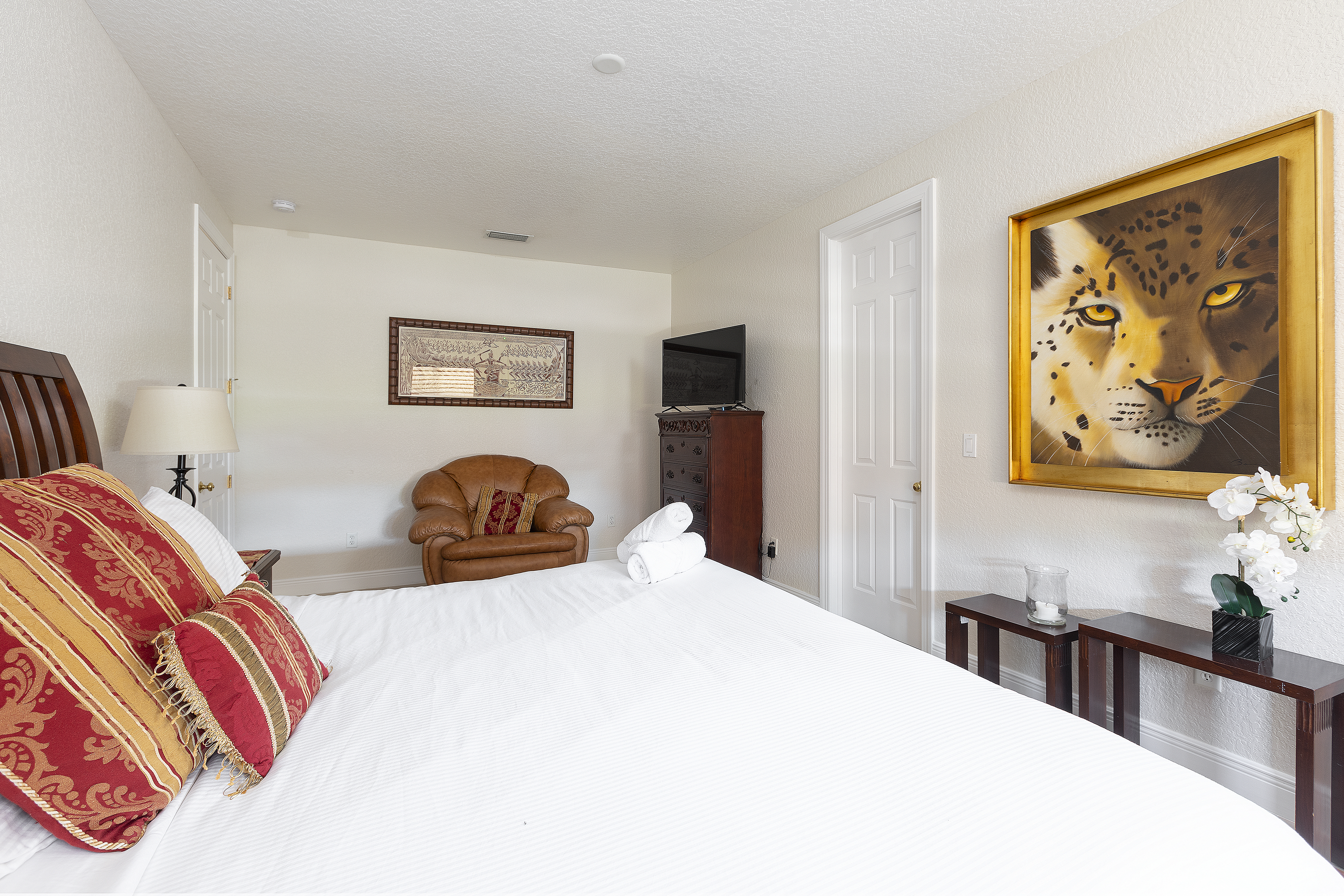 Bedroom 3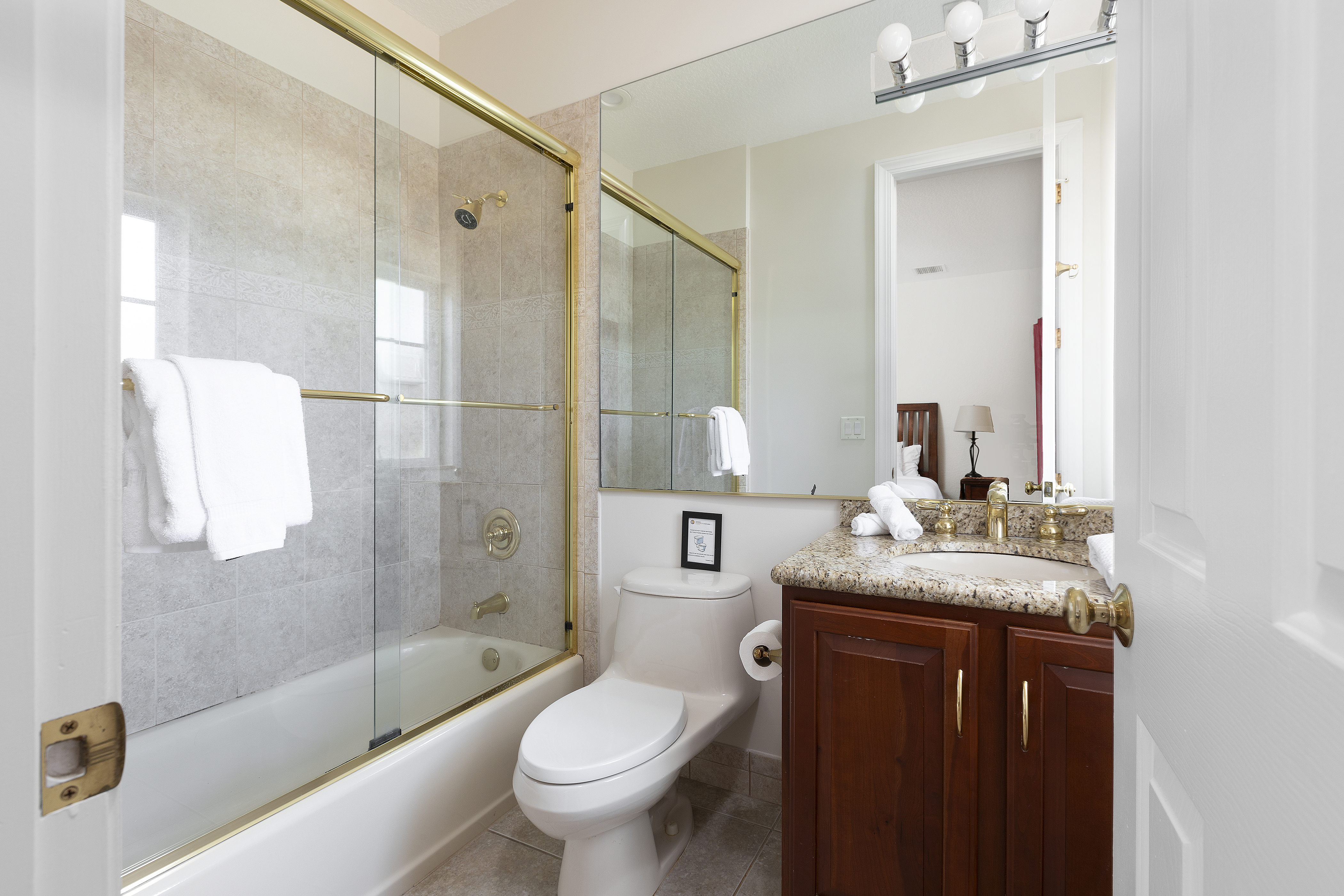 Bedroom 3 is a master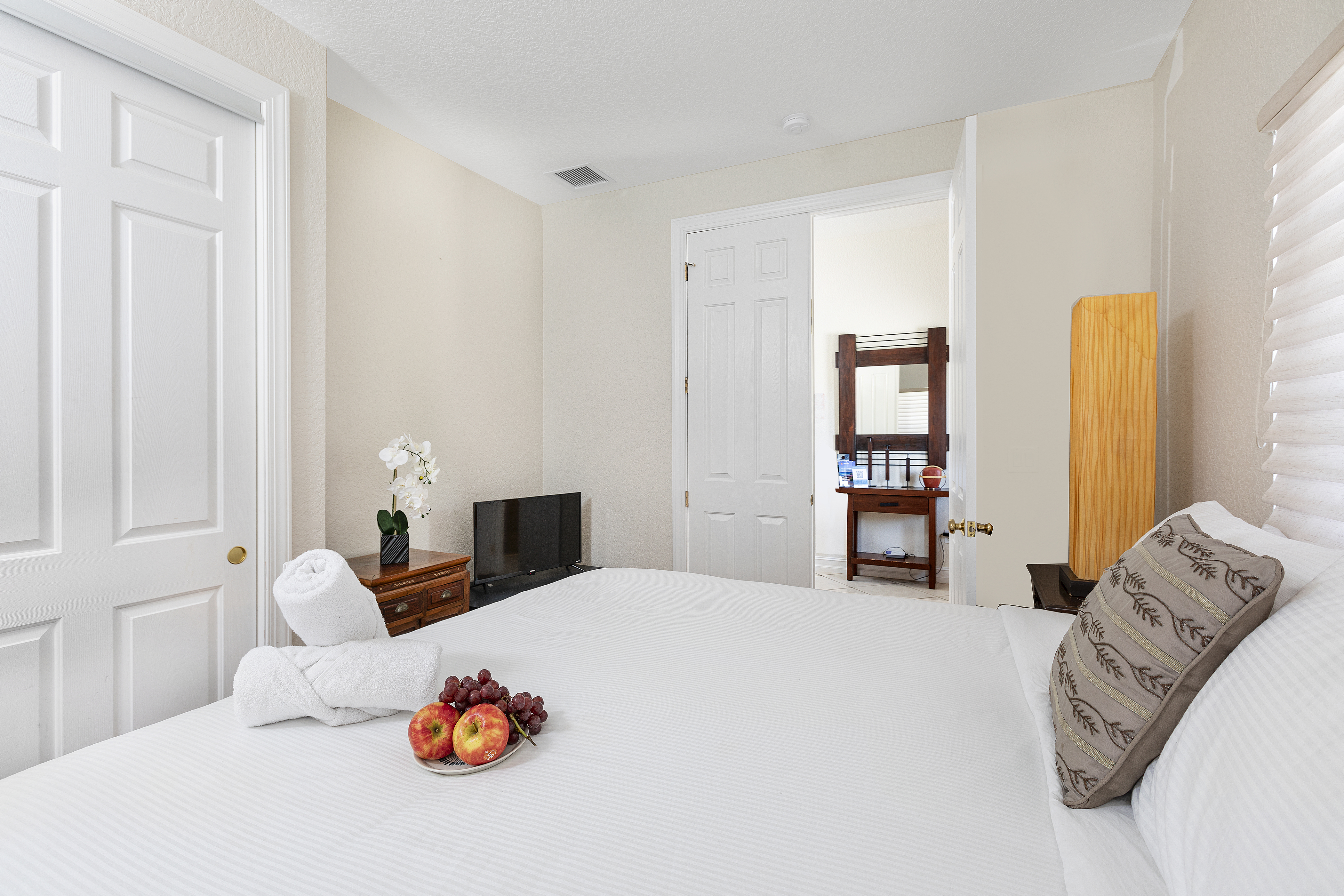 Bedroom 4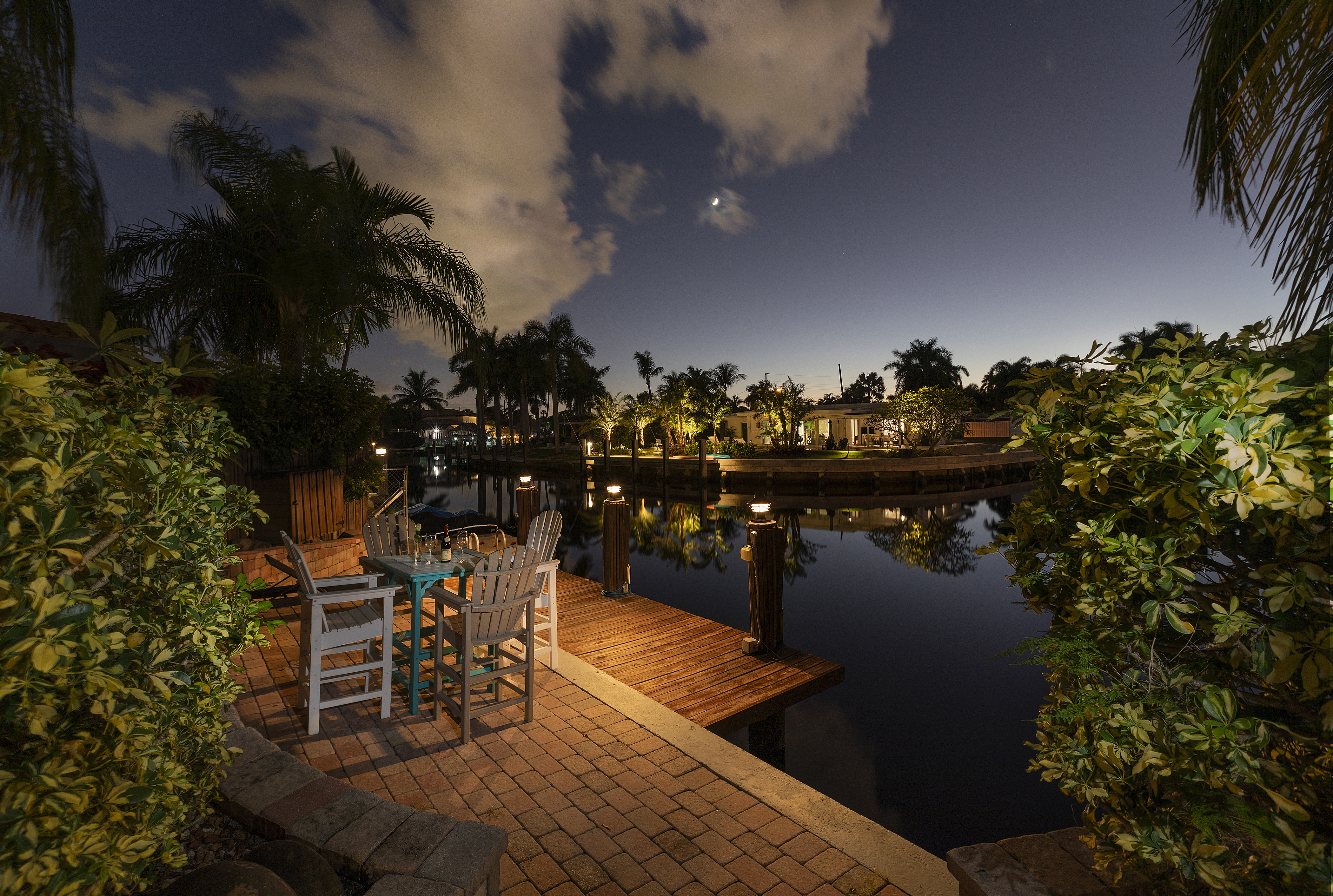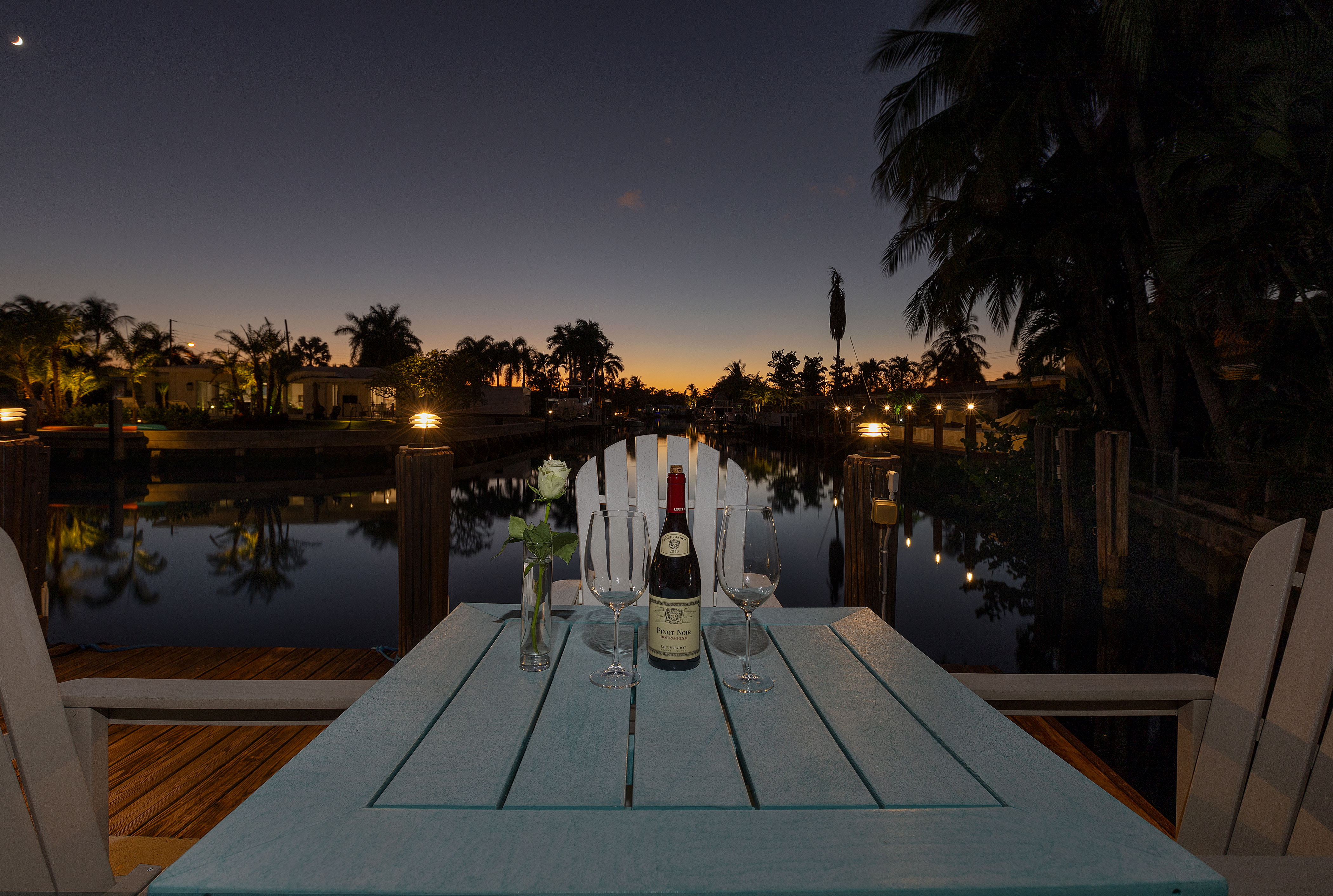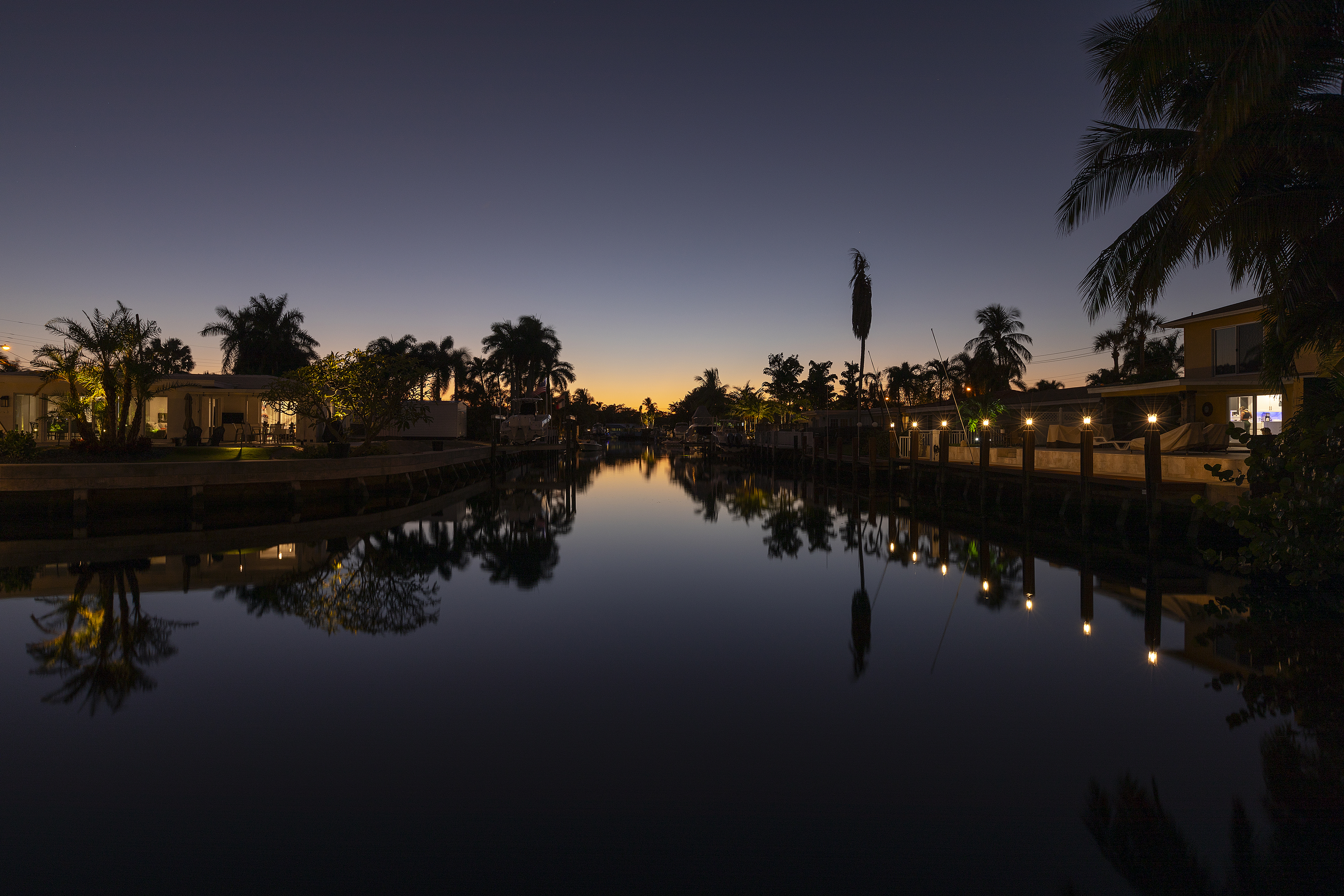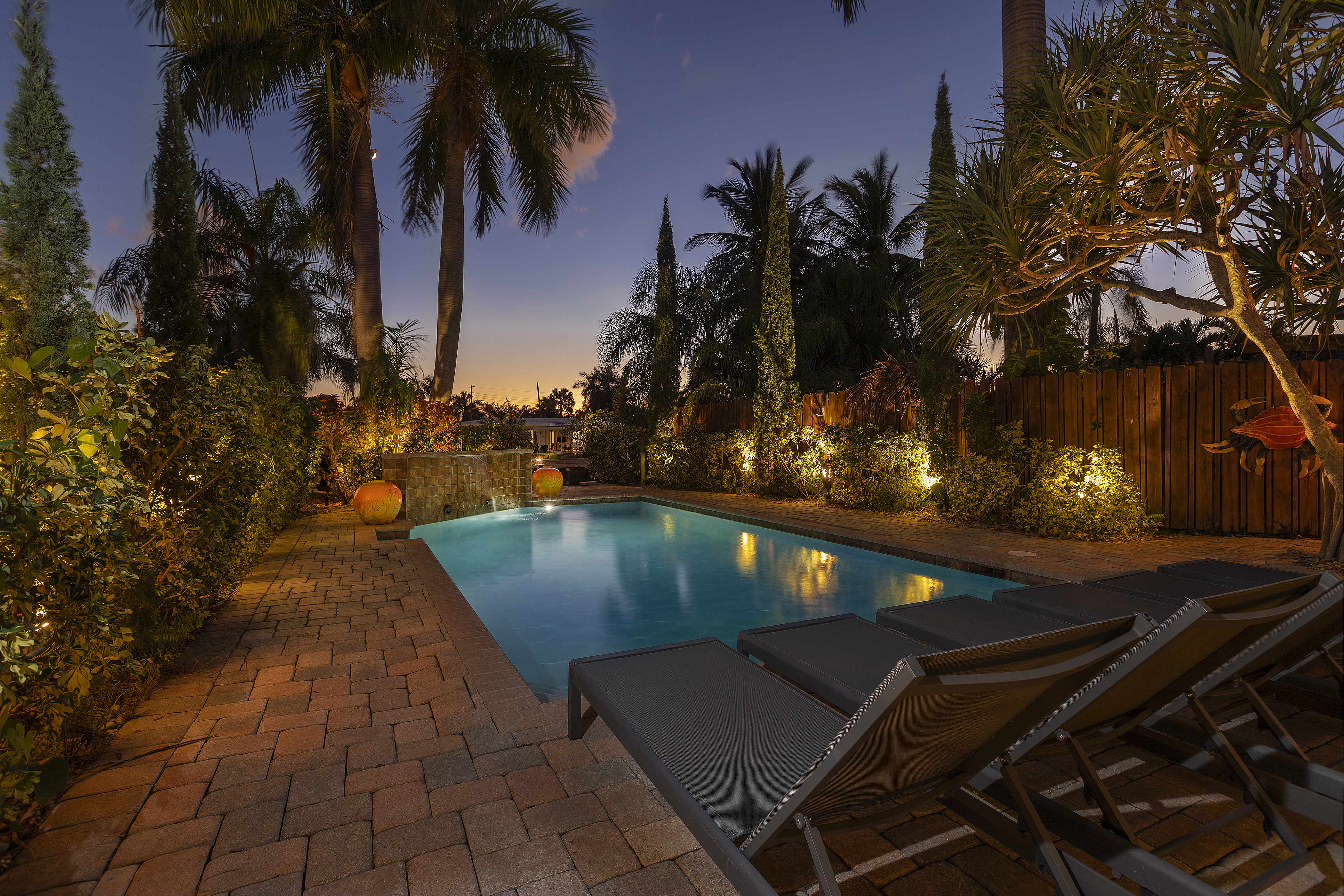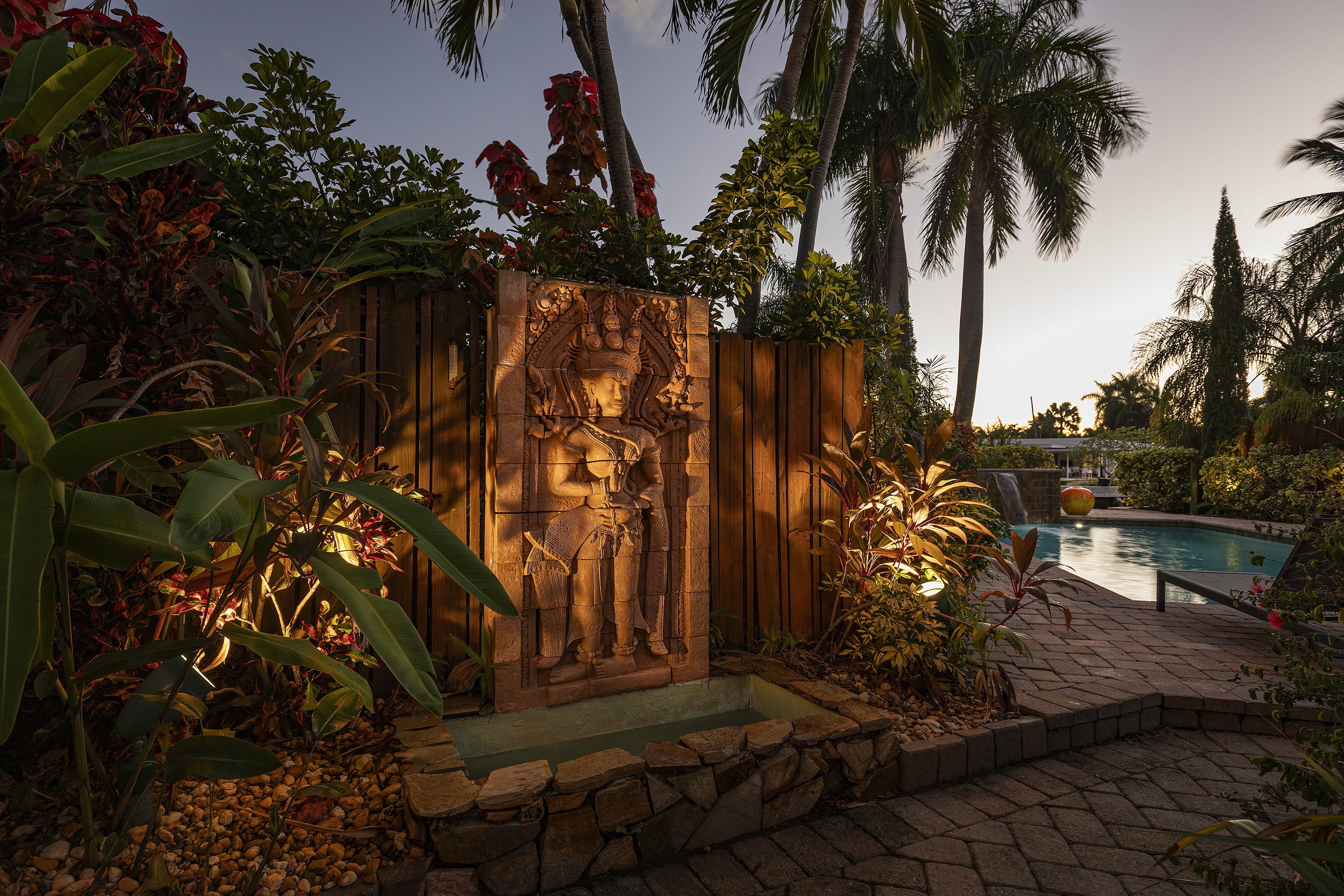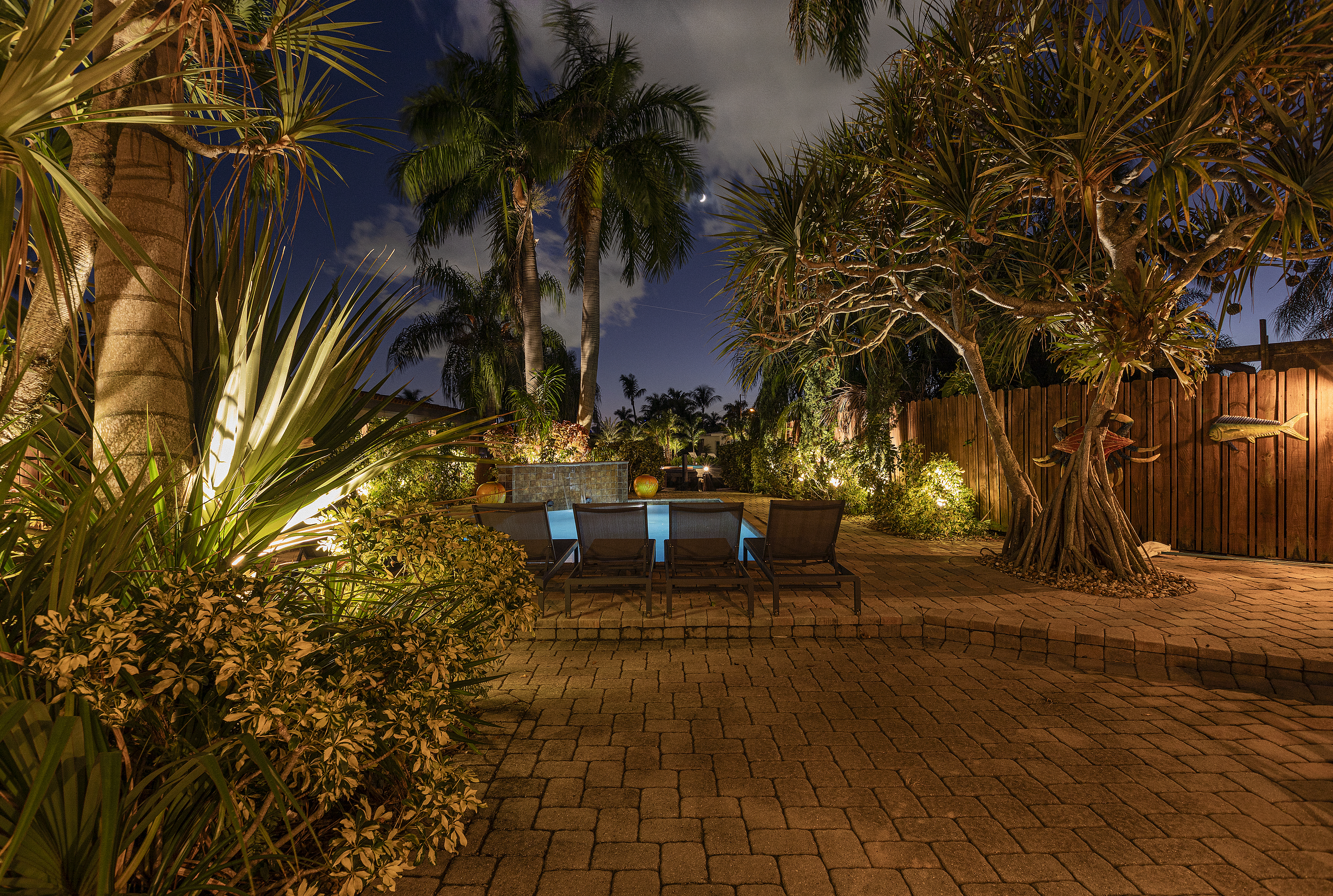 Nov 2023
S
M
T
W
T
F
S
1
2
3
4
5
6
7
8
9
10
11
12
13
14
15
16
17
18
19
20
21
22
23
24
25
26
27
28
29
30
Dec 2023
S
M
T
W
T
F
S
1
2
3
4
5
6
7
8
9
10
11
12
13
14
15
16
17
18
19
20
21
22
23
24
25
26
27
28
29
30
31
Jan 2024
S
M
T
W
T
F
S
1
2
3
4
5
6
7
8
9
10
11
12
13
14
15
16
17
18
19
20
21
22
23
24
25
26
27
28
29
30
31
Feb 2024
S
M
T
W
T
F
S
1
2
3
4
5
6
7
8
9
10
11
12
13
14
15
16
17
18
19
20
21
22
23
24
25
26
27
28
29
Mar 2024
S
M
T
W
T
F
S
1
2
3
4
5
6
7
8
9
10
11
12
13
14
15
16
17
18
19
20
21
22
23
24
25
26
27
28
29
30
31
Apr 2024
S
M
T
W
T
F
S
1
2
3
4
5
6
7
8
9
10
11
12
13
14
15
16
17
18
19
20
21
22
23
24
25
26
27
28
29
30
May 2024
S
M
T
W
T
F
S
1
2
3
4
5
6
7
8
9
10
11
12
13
14
15
16
17
18
19
20
21
22
23
24
25
26
27
28
29
30
31
Jun 2024
S
M
T
W
T
F
S
1
2
3
4
5
6
7
8
9
10
11
12
13
14
15
16
17
18
19
20
21
22
23
24
25
26
27
28
29
30
Jul 2024
S
M
T
W
T
F
S
1
2
3
4
5
6
7
8
9
10
11
12
13
14
15
16
17
18
19
20
21
22
23
24
25
26
27
28
29
30
31
Aug 2024
S
M
T
W
T
F
S
1
2
3
4
5
6
7
8
9
10
11
12
13
14
15
16
17
18
19
20
21
22
23
24
25
26
27
28
29
30
31
Sep 2024
S
M
T
W
T
F
S
1
2
3
4
5
6
7
8
9
10
11
12
13
14
15
16
17
18
19
20
21
22
23
24
25
26
27
28
29
30
Oct 2024
S
M
T
W
T
F
S
1
2
3
4
5
6
7
8
9
10
11
12
13
14
15
16
17
18
19
20
21
22
23
24
25
26
27
28
29
30
31
---
High Quality Rental Property
There were 5 in our group of two families that stayed at this house for one week in May, 2015. The house is located on an inland canal with a dock in the back yard and a pool along with barbeque and patio furniture that were clean and well maintained. The house was very clean and also well maintained with a beautiful large kitchen, lots of counter and cupboard space and all the utensils and appliances to meet your needs. The rooms were spacious with high ceilings and everything was in great working order. The manager responded to our inquiries quickly and made our stay enjoyable with absolutely no problems. The district is quiet and we enjoyed morning walks throughout the neighborhood with no concerns about safety or questionable areas. There were grocery stores and other shopping within walking distance of the house and the coast with all of its amenities was just a few minutes drive. There is a fantastic bakery with the best key lime pie ever(Croissant European Bakery) and a small diner with a great breakfast menu and an excellent German lunch and dinner menu (Cypress Nook) both on McNab Road just a few minutes walk from the house. We had a great stay at this location and I have no problem in giving it a thumbs up for anyone looking for a rental home in the Pompano area.
---
We thoroughly enjoyed our 4 week stay, however the dining room table although a topic of discussion need to be changed along with the 40 pound chairs
Also the living room furniture needs an upgrade from the worn and torn and well used.
Other than the above Niklas and Peter were very attending to our needs
---
After staying one week we tacked along another three weeks,truly enjoyed the house and the pool was a delight set at 85 degrees. Peter the maintenance manager always followed up on any issues we had.
Thinking about next year!!!!!
---
Our vacation was one of the best we ever had! The house and all the amenities were amazing! From the front entrance to the back yard, beautifully designed, the tropical landscape, pool and the entire property were gorgeous!
My guests- my parents and in laws ( europeans) were so impressed that they didnt want to leave the house ! Owners did an incredible job and for this reason, we will be back !

---
Botanical Waterfront Paradise
A nice vacation in Fort Lauderdale summer 2015. The house had everything that 2 families of 4 people needed.
---
Beautiful house in a great location! Myself, husband, 17yr old son and 13 yr old girl, plenty of room and more for all of us! Bedrooms were spacious and nicely decorated, we all had en-suite bathroom facilities. Kitchen had everything in it you could possibly want, plenty of seating inside and outside. Garden was amazing, lovely design, pool was perfect, and I could have sat all day with a book and a drink on the dock area! Would certainly go back and recommend!
---
Beautidul Botanical Waterfront Paradise!
We were 2 adult couples looking to have a quiet, relaxing vacation in the warm weather in an upscale home loaded with amenities. We wanted two master suites with king beds and a fully loaded kitchen as we like to prepare our own meals. This house did not disappoint! Everything we needed was provided. From the fully equipped chef kitchen to the fluffy beach towels, bikes, heated pool with amazing fountain, lounger cushions and the 7 days of hot weather and bright sunshine - it couldn't have been more perfect! The location is close to grocery stores etc.. and a quick drive to the beach. The neighborhood is beautiful and was scenic for our morning fitness walks. I would return to this house again (as a matter of fact the week I was interested in is already booked. Niklas was a pleasure to deal with when we booked! What a wonderful week had by all!
---
Our stay was very comfortable for our large group of people at different age groups. The home had great entertainment and family areas and the backyard was a true paradize. All within a short drive to the beach.
---
Beautiful property, for a fantastic Vacation stay
Our group of 7 adults, had some issues initially, not enough towels, and the dryer didn't work. We felt that this could be a problem, but with a little patience, we found that the property manager, was very responsive, and towels were delivered quickly, along with a new dryer, since the original needed parts that were not readily available.
Once we got past these issues, which can be expected with any rental, we had a very good experience. I find that it's not the presence of difficulty that determines the quality of the people that you deal with. It's really all about the way they handle the issues. In our case, the management team, was very responsive, and helpful in every way. Everyone was very impressed with the professionalism shown throughout the minor inconveniences that we experienced. We would not hesitate at all, about using Superior Florida Rentals next year.Great property, and great service.
---
We would recommend this location. The house is in a good condition, pool is nice, the outside area / garden is very pretty.

With the following points we have not been satisfied:
- smelling trash from pre-renter was still in the kitchen
- bathrooms were not very clean (toilet and hair on the floor).
- Dirty towels were still in the washing machine
- Entrance Code should have been sent to us 7 days prior to arrival. We had to contact manager and received it a couple of hours before arrival.

Anyway, it was a very pleasant stay!
---
Our vacation at Botanical Waterfront Paradise was equivalent - not surprisingly - to live in paradise. Nice house, plenty of space, and a very nice backyard with swimming pool, palm trees and a small dock by the canal. We all loved this place and enjoyed every minute. Perfect also for kids, who stayed most of the time in the pool.
---
The Botanical Water front home was amazing! Just as pictured but even better in person! We barely wanted to leave the home. The saltwater pool was the best part of the house. the home was very spacious and the layout allowed privacy but was perfect for family time together in the living room, kitchen and patio.
---
Perfect get-a-way house to relax for a few days. Large, beautiful home, with great amenities and close to Ft. Lauderdale. Would definitely visit again.
---
Beautiful Home and exceptional property manager
The home was well equipped very private. The property manager was prompt as was the owner when unforeseen issues came up. Definitely recommend.
---
second visit, at this location
our group of 7 adults returned for our second stay at this location, finding it to be a terrific property. We had made 2 requests prior to booking, but were very disappointed to find that neither were addressed. a TV for the 4th bedroom, was provided, but not functional, some additional drawer space for the second master bedroom, was not provided. we had to move furniture from another bedroom to accommodate the needs of the other guests, leaving a shortage of furniture in the 1st master bedroom. we feel that the property owner was unwilling to improve our stay, which will make another visit questionable.
---
---
Great location and well-kept house. The pool is just fabulous and the beds were firm. Great gathering space. One set of sheets were not clean but management sent a replacement set right away. Not enough toilet paper in unit (odd, but true). Kitchen could use a few more serving bowls and better knives. Other than those small things, we really enjoyed our stay. Management was very accessible.
---
This rental was amazing! The house was exactly as pictured on line and was very clean and ready when we arrived. Our family enjoyed just hanging out in the pool and outside area. The kitchen was large enough to accommodate all of us cooking together at the same time. It was great to be able to enjoy my kids and grandkids all together and no one had to go home, we were already there! Hope to plan another stay next year!
---
overall it was a nice vacation
only 2 things i would like to point out:
1) like previously described, the knifes are pretty bad and can really need a sharpening. cutting is almost impossible
2) there are useless cushions for the sun lounger, because they were molded. the property owner was informed about that by the property manager, but the cushions were not changed during our 7 day stay.

the property management were reacting pretty fast to 2-3 calls we had to do for minor smaller issues. What me worries is a property owner who ( looks like ) is not so interested to keep the level of quality, the pictures are showing.
---
Very Bebeautiful home. Very clean and well maintained. Very private and daily view of beautiful sunset. All instructions and necessities were provided.we were very satisfied with this choice.
---
The property was very clean and beautiful. This was a couple's trip, and we loved hanging by the pool. It was so peaceful and relaxing! We went to Miami a couple nights to party, it's about 40-45 minute drive. We did go to Cheers and Jesters one night, both bars are very close to the property. Jesters had an awesome bartender, she was very welcoming and friendly; and Cheers had pretty good food. I would definitely recommend this property. This property lives up to it's name!
---
The property was lovely and the whole family had a great time. Constructive criticism - there was no contact at all from the Management company and even though an email was sent to them, no reply. There are also no user manuals for the cooker, microwave or hob and as these are not known makes to us in the UK it would have been useful - Google does not know everything! Nevertheless, a wonderful holiday.
---
Fabulous property, highly recommended
We have a wonderful stay at this property. Very clean, easy access, communication with Runar fast and efficient. This house is absolutely complete for a carefree holiday. Close to grocery stores, beaches, quiet area. Highly recommended
---
Second time staying in this home. Overall great house, very responsive managers, quickly fixed anything that we found to be a problem. Some things are becoming worn and dated such as the outside cushions, which are not usable. Overall great place. Very happy with Florida Superior Rentals.
---
Botanical Paradise Family Trip
This was an amazing vacation. We had such fun exploring and going to beaches and having this wonderful place as home base. The pool was excellent. The biggest hit were the iguanas that visited every day. We saw crabs and fish off the pier. I really wish people would be careful with there trash everywhere!!! We will always help keep our Earth litter free. We need to teach our children early we are all responsible for each other and the animals and the oceans of this beautiful planet.
---
We had a great time in this gorgeous house
---
A great place to stay a week
We had 6 people (4 adults, 2 children) at this rental for a week - we had a great time. The interior of the house is beautiful and was very clean. The house is in a quiet neighborhood and close to places (restaurants, grocery stores, beach, etc). The pool is heated and we spent a lot of time in there. Each morning we spent hours with coffee on the channel and watched nature (iguanas, fish jumping). Our two complaints surround items we thought would have been there - more items for use in the kitchen (considering the size of the kitchen and the advertising of the size of it) and some toiletry/general items such as washcloths, kitchen towels, extra toilet paper, extra paper towels. We ended up running to the grocery store to buy some of these items during our trip, which for the price of the property would have thought would have been included. Overall this was a great place for the week and we would stay here again. Hopefully you enjoy it as much as we did.
---
Just finished a great week at this property
This is our second time renting this home, so you know we enjoy it. Our family (great grandmother, grandmother, husband and wife, two kids) love the location - great neighborhood, close to stores, relatively close to the beach. The heated pool is used often and we sit by the channel quite a bit as well. Our complaints, which are similar to our stay a year ago, is this house is lacking the necessities for a house of this size - we had to buy dryer sheets, laundry detergent, trash bags, kitchen towels, cooking spray, salt, etc. Items that should be standard for a home of this size/price. Overall though, we enjoy this house and this was our second stay. We would recommend staying here.
---
Rented this house as a group of 8. The house was clean in good condition and as pictured. In a residential area away from restaurants etc but a short drive. The house had everything we needed but the kitchen was poorly stocked if you plan on cooking.
---
An actual paradise getaway
Amazing! This house is just amazing. From the bedrooms to the kitchen and the pool everything this perfect. Very clean and spacious
---
This home was everything our family needed during our vacation stay. It was clean and beautifully decorated. We needed the property manager twice during our stay and he responded promptly and was very helpful. We would stay here again.
---
Nice property - highly recommended
Nice property in a good location close to almost everything.
Although listed for 10 persons the house only has beds for 8 adults available (4 dbl. beds) and there were a few hiccups with the outside equipment as sunbeds / lounge chairs was replaced with 5 more standard sunbeds (not like the nice orange in the photos), the pool leaked water and needed refilling 2 hours a day and a problem with the cleanliness of the grill. However the facility company dealt with the problems swiftly (but problems could have been avoided by doing a pre check-in quality check).
---
Great Family Stay! Love the patio and pool.
---
Beautiful back yard setting. We really enjoyed the pool. It was close to beaches and fishing.
---
Beautiful view/Great House
We stayed at this home and Shawn from IRenta was fantastic. House was very secluded and beat street. Close to all eating and drinking. Would definitely use Irenta or stay here again.
---
We came down for 2 months to get away from the cold. The home was perfect, some minor items were missing but Sebastion took care of it immediately. The home and propety were clean. I am so looking forward to next year to rent from Irenta again.
---
This was such a wonderful rental house! We slept 6 adults (3 couples) & 2 children comfortably. Loved that each of the 3 adult bedrooms had bathrooms. Made for great privacy. It is a large very pretty home with a great backyard pool that was so warm we went night swimming. Close to stores & Pompano beach. We'd stay here again & highly recommend!
---
2266 Kvadratfot
210 Kvadratmeter
4 Sovrum
3 Badrum
Sängplatser 8
---
Badkar med jetstrålar
Kingsize Säng
Queensize säng
Dusch
Toalett
Badkar
---
Kyrkor
Biografer
Marina
Museum
Fritidscenter
Undervattensrev
Restauranger
---
---
---
---
A/C
Torktumlare
Hårtork
Uppvärmning
Internet
Strykjärn
Sängkläder
Vardagsrum
Parkering
Telefon
Handdukar
Tvättmaskin
---
Kaffebryggare
Tallrikar och bestick
Diskmaskin
Kök
Mikrovågsugn
Ugn
Kylskåp
Spis
Brödrost
Komplett Kök
---
Antikviteter
Strandpromenad
Fågelskådning
Casinos
Outlet Shopping
Fotografering
Naturskön väg
Sight Seeing
Promenader
---
---
Bankomat
Matbutik
Sjukhus
Medicinsk Service
---
---
---
---
Djuphavsfiske
Fiske
Golf
Fiska från Brygga
Rollerblades
Segling
Dykning & Snorkling
Snorkling
Strandfiske
Surfning
Simning
Tennis
---
Barnvänligt
Djur endast med tillåtelse
Handikappanpassat