Lyxdetaljer och asiatiska drag kombineras för att skapa ett oförglömligt semesterhus i södra Florida. Denna +200 m² stora villa ligger vid en strandkanal som leder till Intracoastal Waterway och havet – läget är perfekt, atmosfären är inbjudande och faciliteterna är utformade för att imponera.

4 sovrum och 3 badrum i en delad planlösning passar perfekt för en grupp på upp till 8 personer, kanske familj eller en grupp vänner. Klinkergolv och äkta bambugolv kombineras med designinredning för att varje rum ska vara tilltalande. Det överdimensionerade köket kommer att imponera på alla kockar och inkluderar en frukostbar med sittmöbler. Vardagsrummet med öppen planlösning innehåller bekväma lädermöbler, en stor platt-tv och en matplats som har plats för 8 personer. Tvättmaskin och torktumlare finns i ett separat rum bak i huset. Trådlöst internet ingår.

Det finns två huvudsovrum och båda har en king size-säng och ett anslutande huvudbadrum. Ett huvudsovrum har utgång mot trädgården och inkluderar en platt-tv, det andra huvudsovrummet är extra avskilt. Det tredje och fjärde sovrummet har båda queen size-sängar och ett av dem innehåller en platt-tv.

Trädgården erbjuder komfort och faciliteter av en standard som kan förväntas av en resort. Ståtliga palmer, grönskande landskap med en mängd olika träd och plantor skapar en autentisk tropisk trädgårdskänsla med total avskildhet. Poolen är uppvärmd och här finns flera vilstolar och utrymme att sola. Det finns också ett utomhusområde med matplats och grill. En fontän med Buddah, dekorativa ljus, attraktiva möbler och asiatiska inslag inbjuder till fridfull avslappning.

En privat brygga kan rymma båtar på upp till 9 m och har en mysig nedsänkt patio som vetter mot väst med accentljus som är perfekt för att titta på romantiska solnedgångar och för rendezvouser sent på natten.

Pompano Beach är i regionen känt som "Guldkustens hjärta" tack vare sitt centrala läge mellan Palm Beach och Miami, och för att det är här allt händer. Avslappning och nöjen är enkelt att hitta längs de kilometerlånga sandstränderna, de 50 lokala parkerna och bland de vattenäventyr som finnas att uppleva i havet eller i Intracoastal Waterway, vilket inkluderar möjligheter till dykning och snorkling, uthyrning av båtar och vattenskotrar, fiske, sightseeing på den 300 m långa kommunala piren och mycket mer. Äventyren på land tilltalar nöjeslystna som letar efter förstklassiga restauranger, barer, underhållning och nattliv.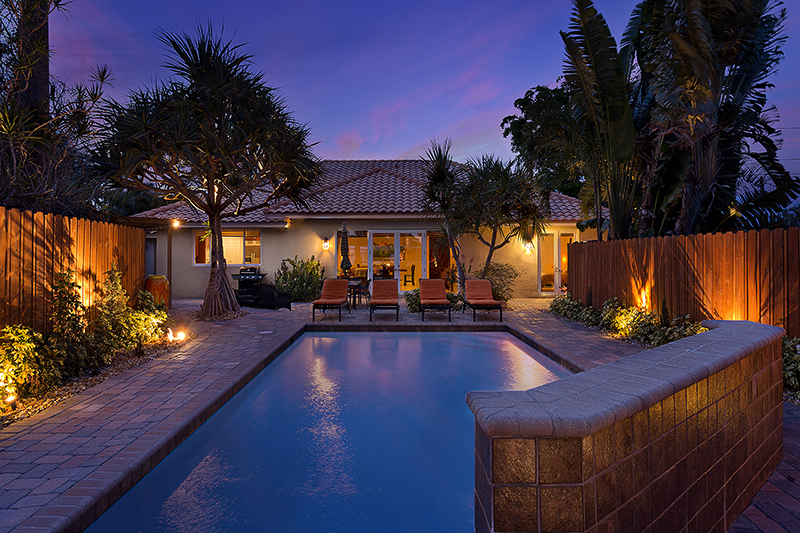 The backyard is private and beautifully lit up at night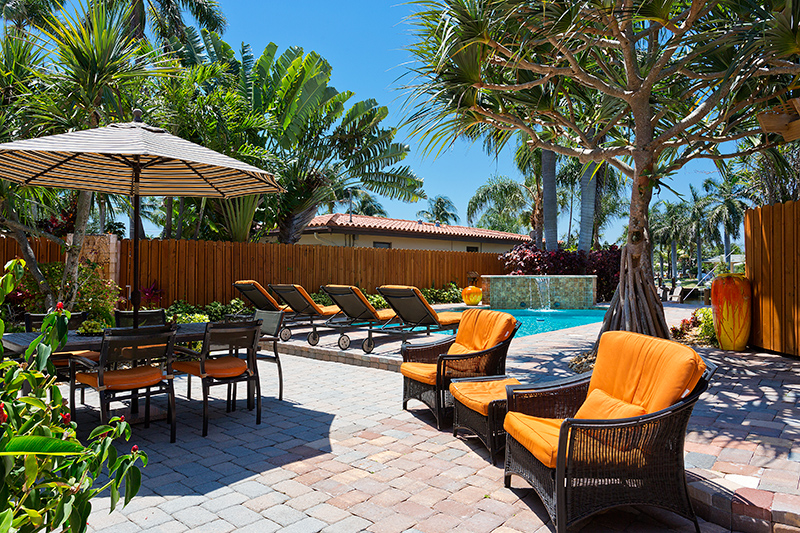 The tropical garden has plenty of room for lounging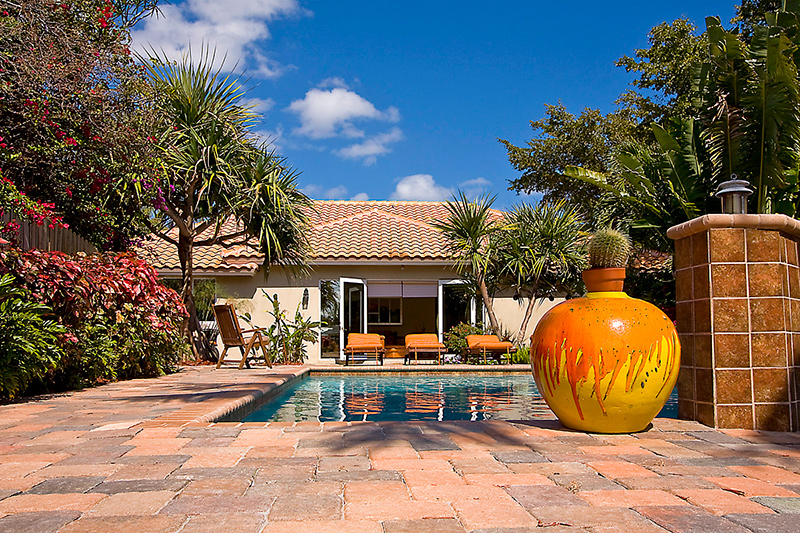 Enjoy a pool that faces south with sunshine all day long
Enjoy the pool which faces south and has sunshine all day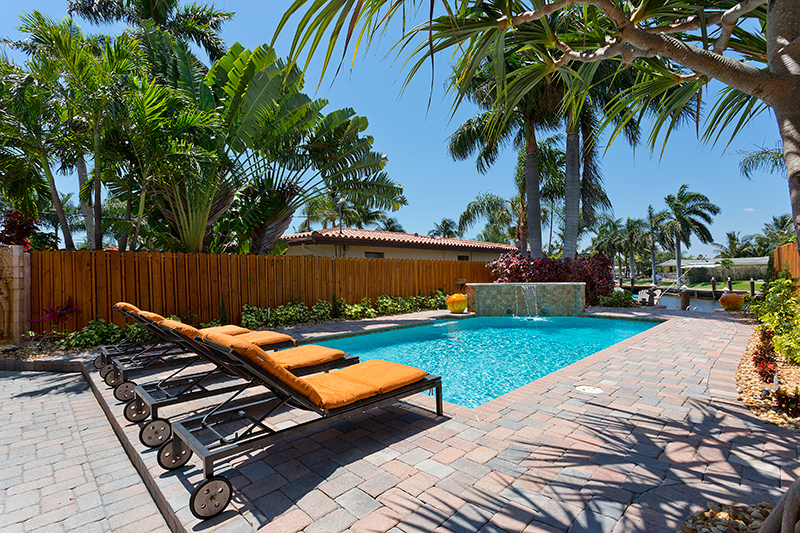 The tropical garden will put you into a zen like state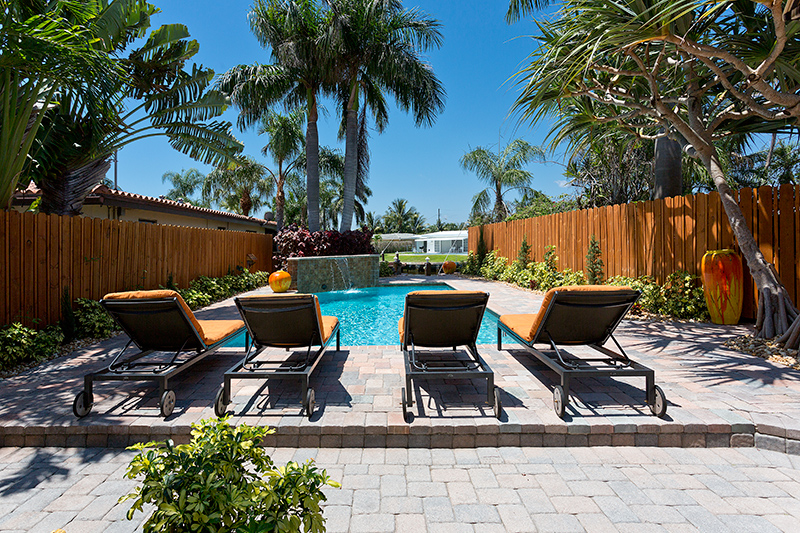 Comfortable chairs for enjoying the sun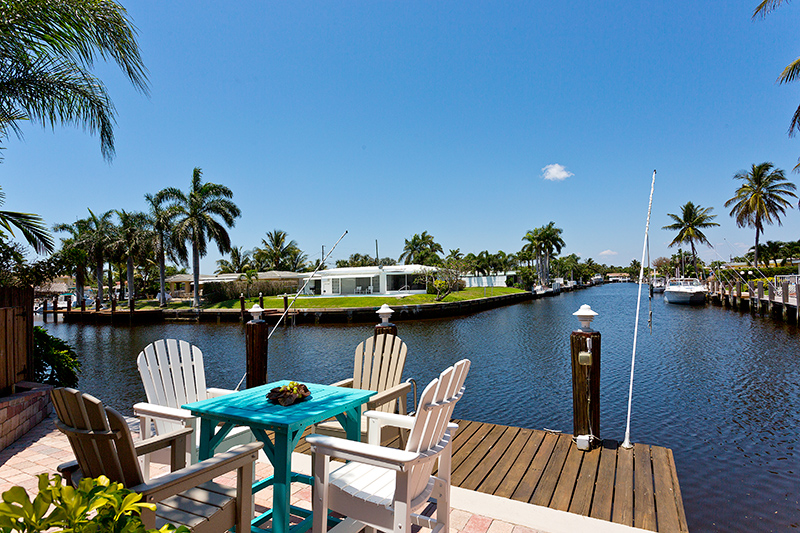 The dock is great for fishing.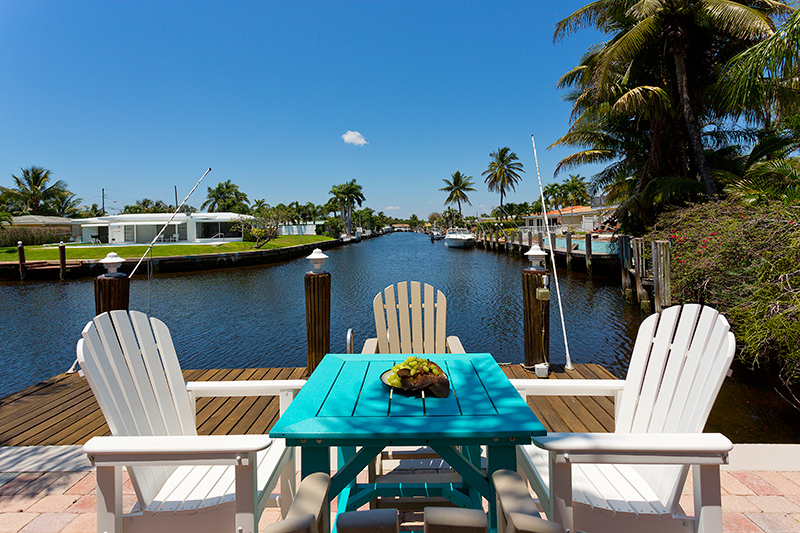 Enjoy drinks by the private dock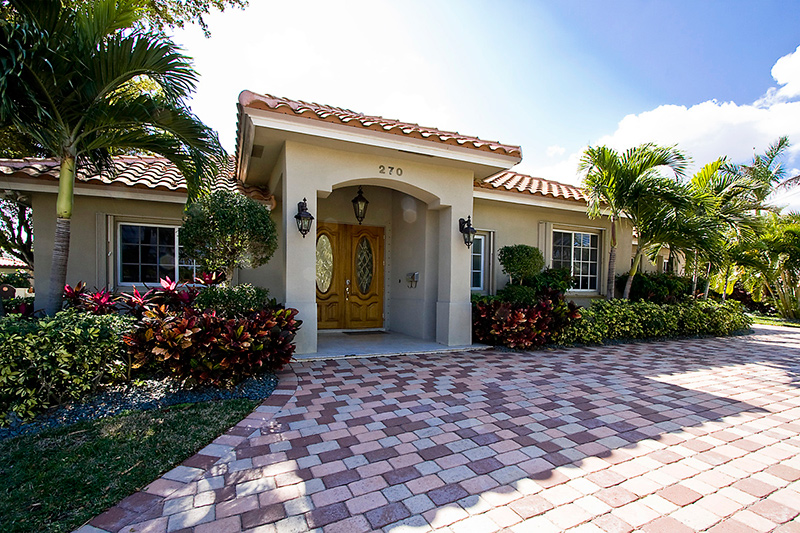 House seen from the front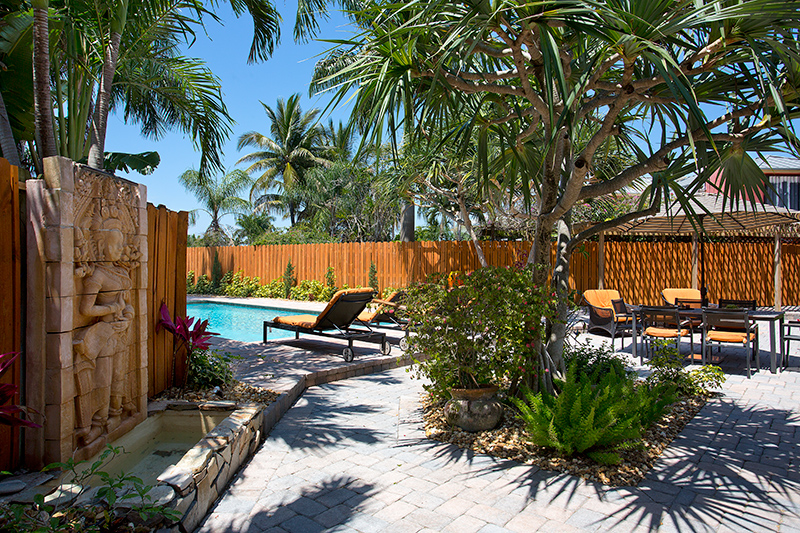 Asian inspired backyard with Buddah fountain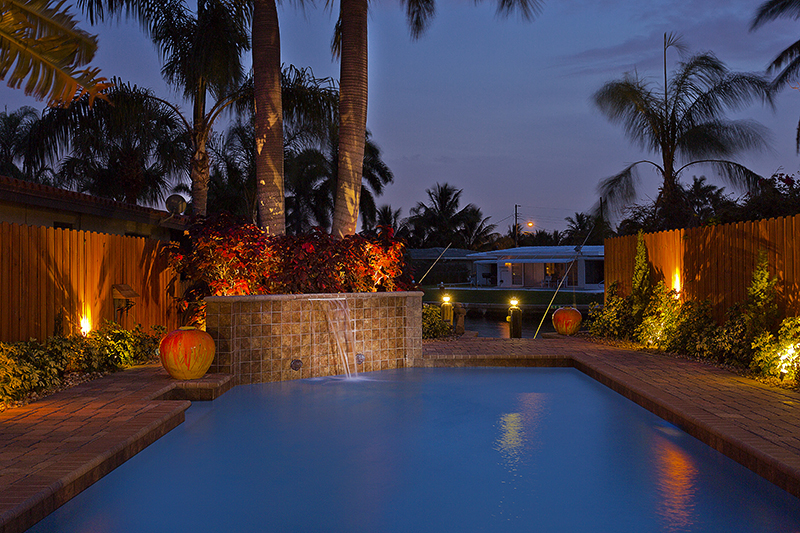 A beautiful lit tropical paradise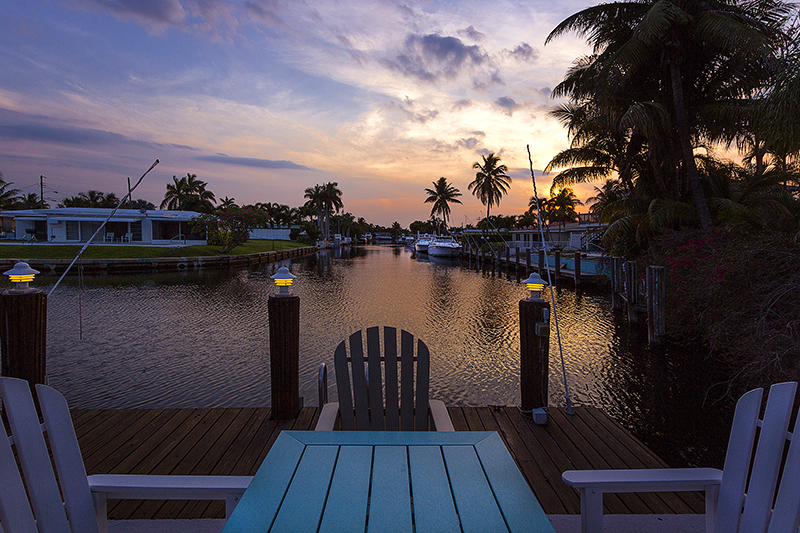 The sunset from your dock at night is breathtaking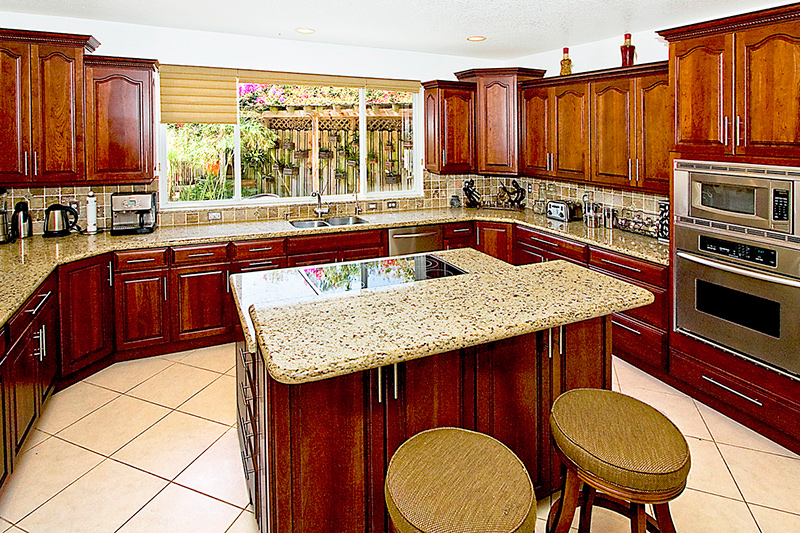 Big open kitchen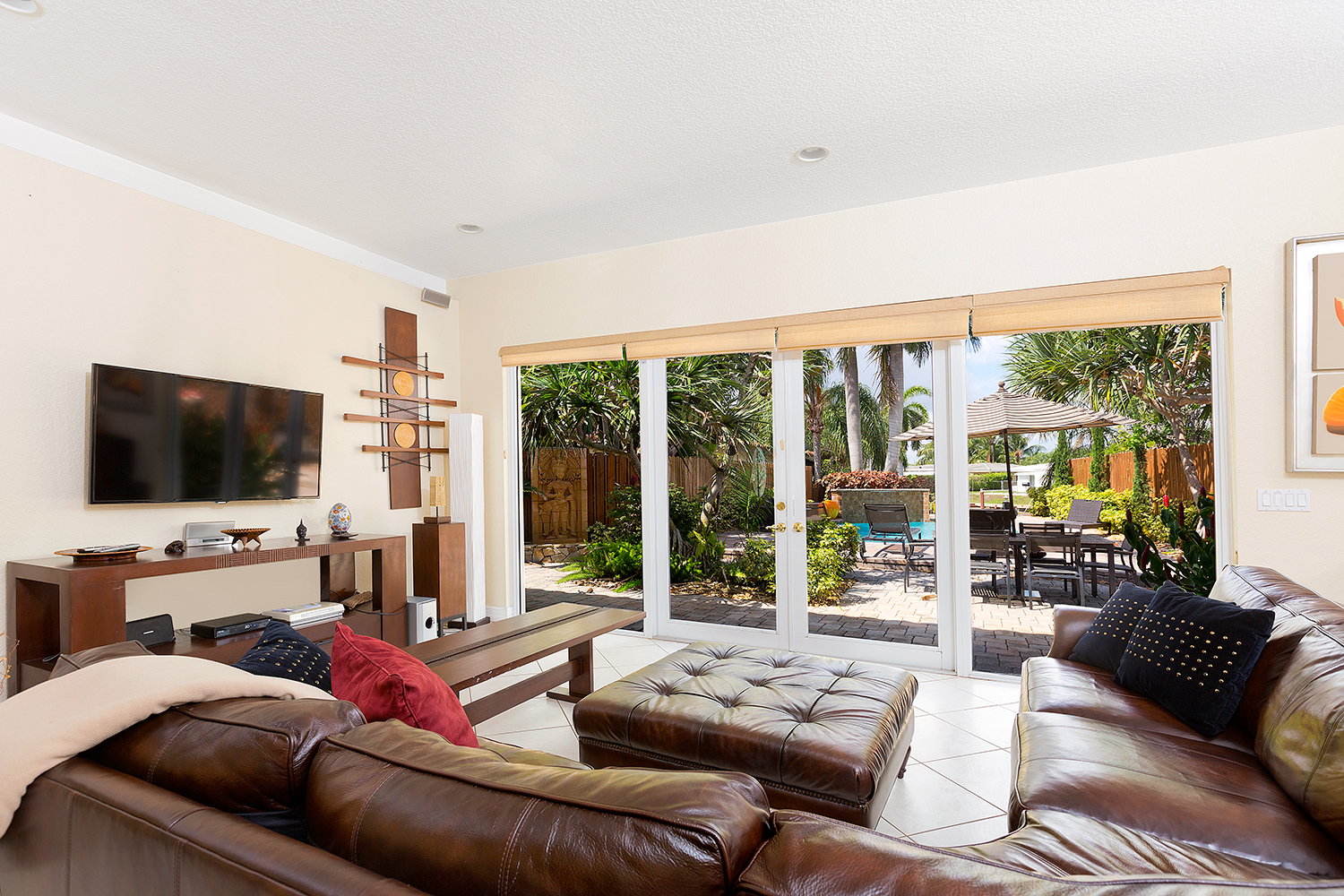 Living room with a view to the pool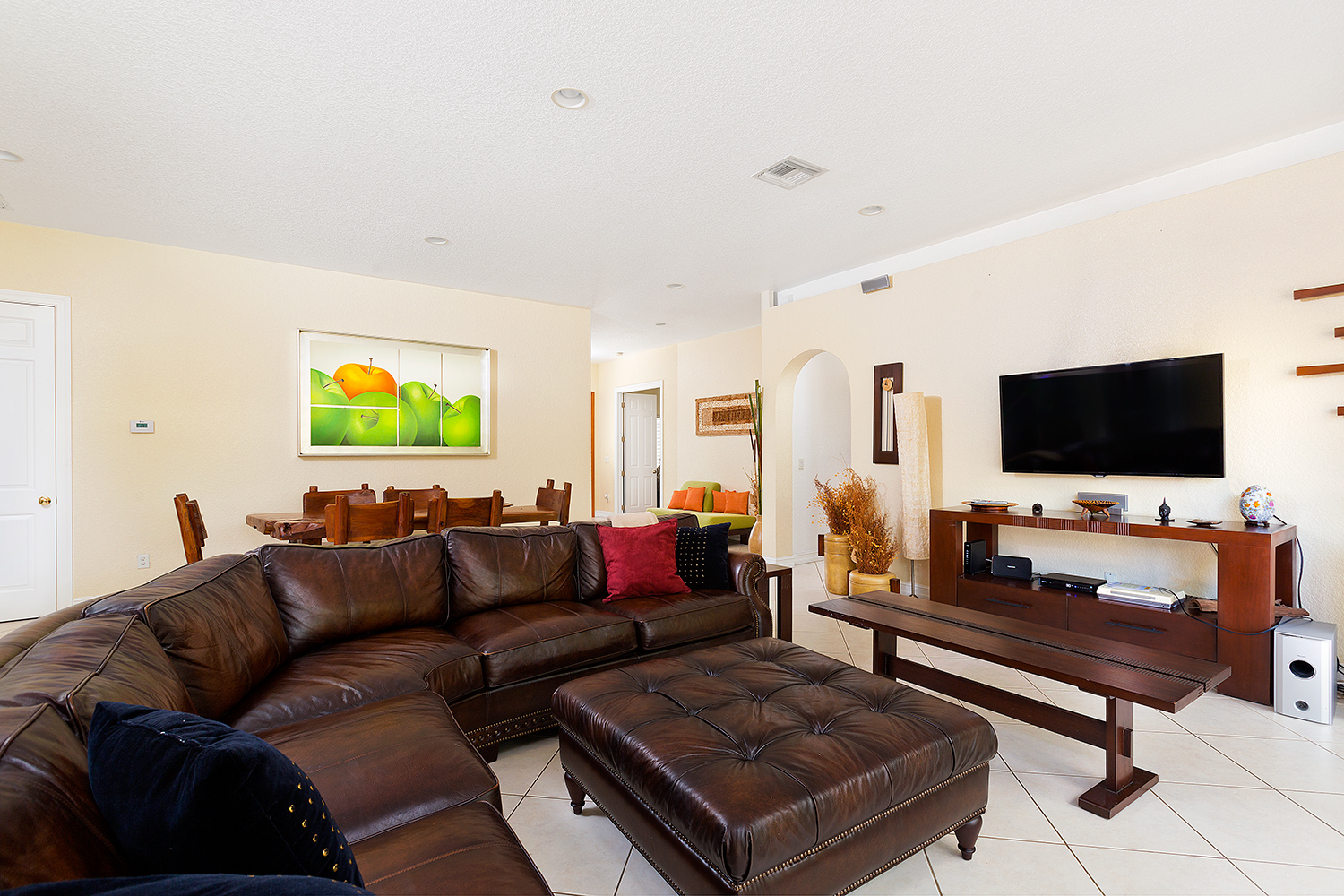 Living room with a large sofa section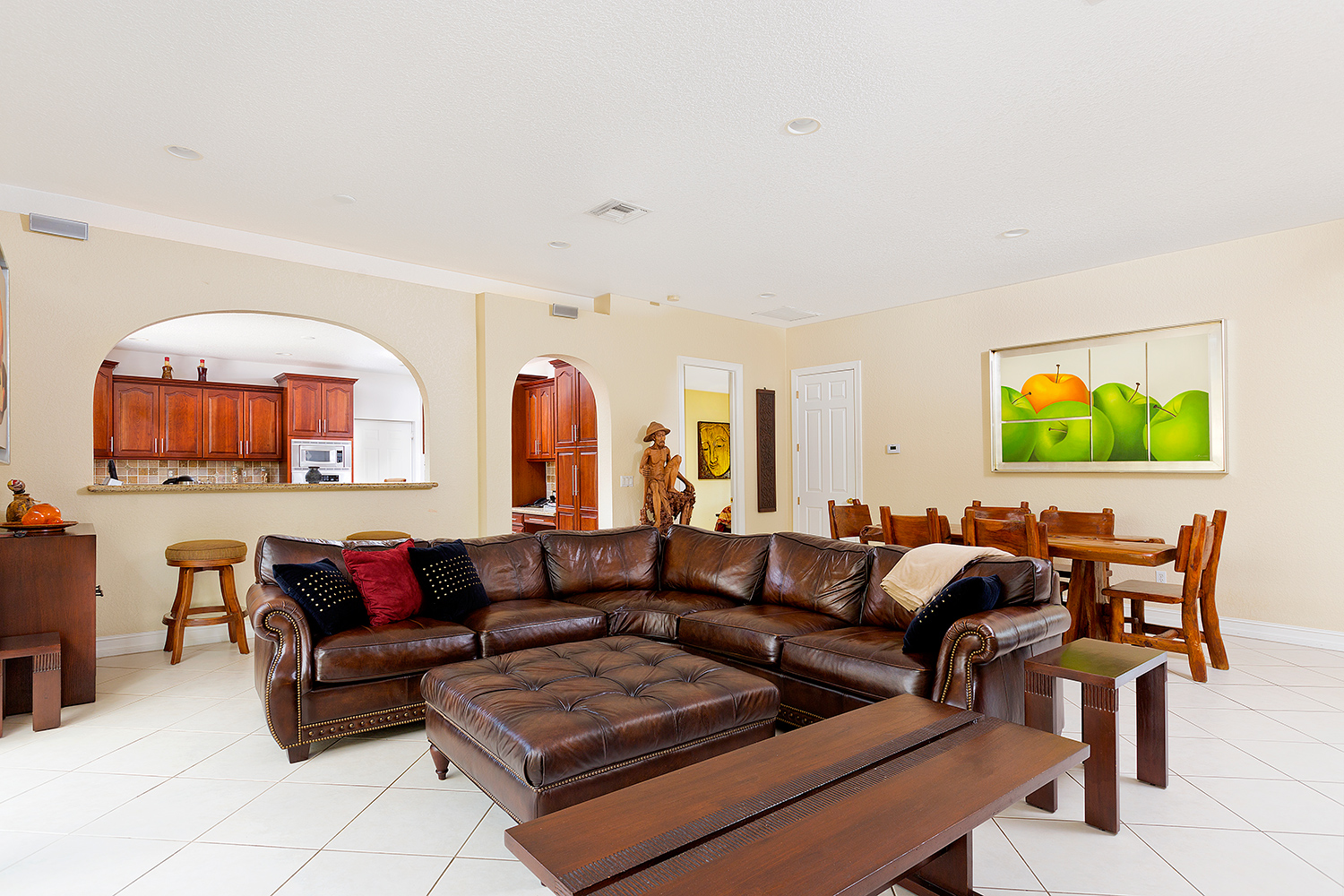 Living room with easy access to kitchen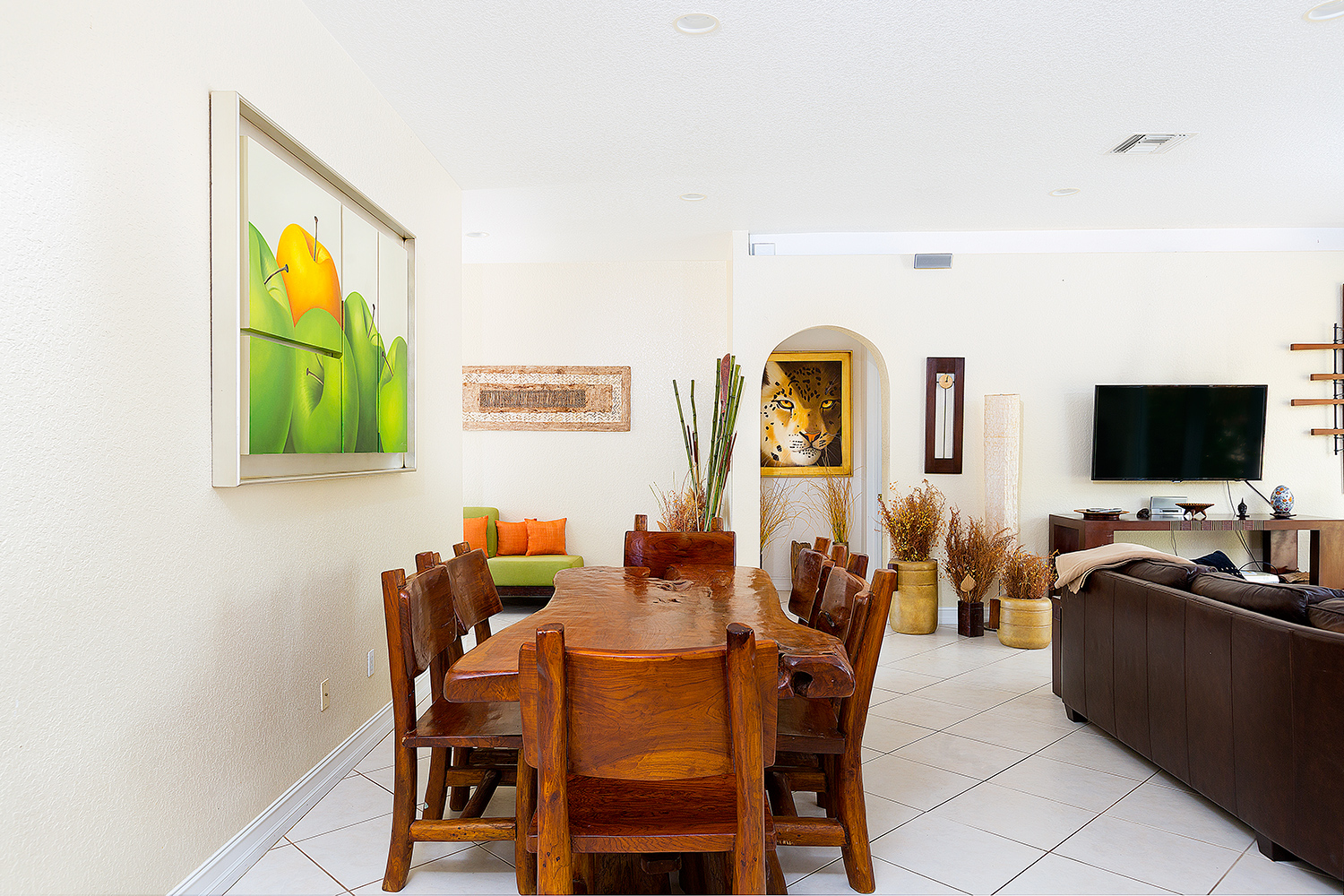 Dining room table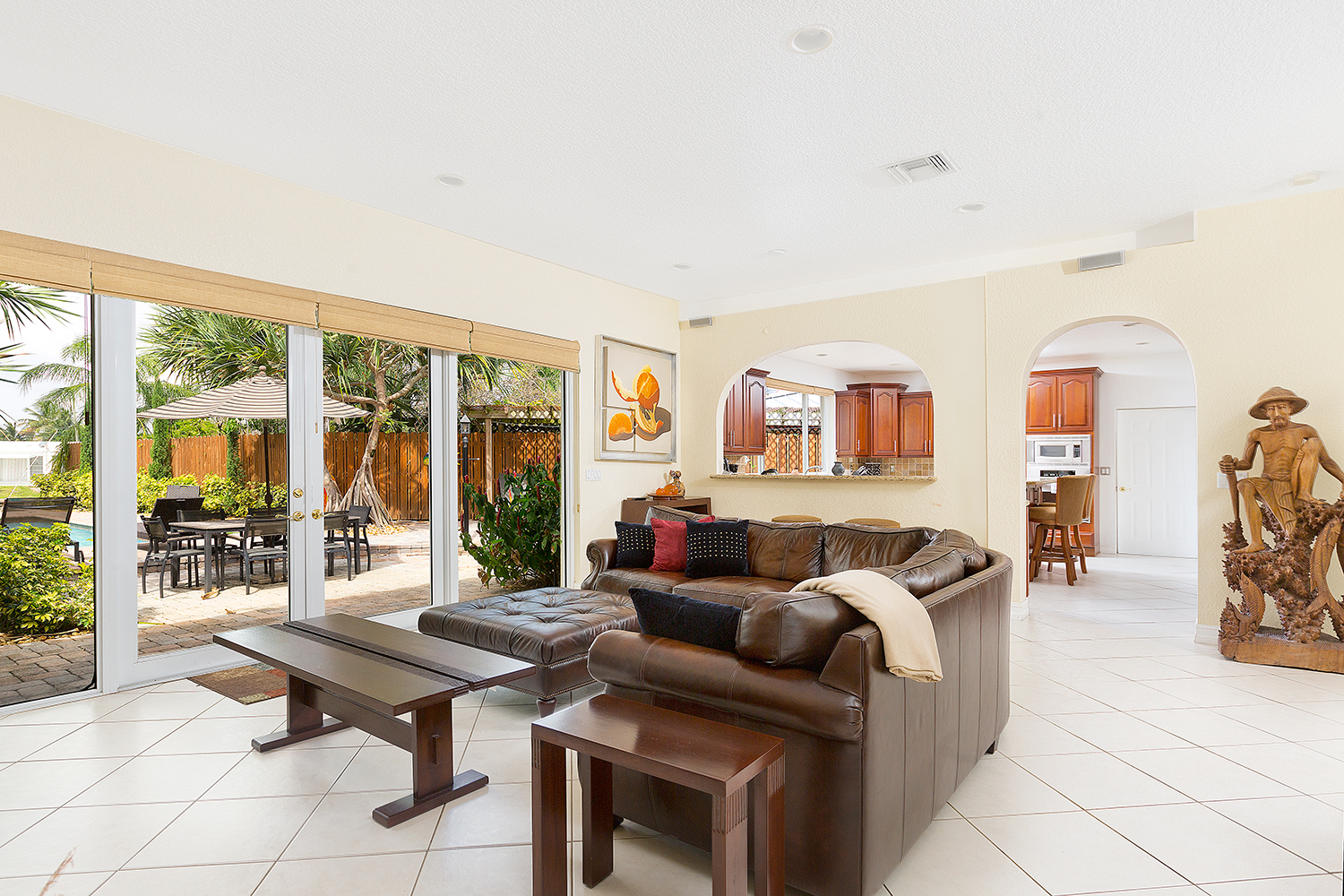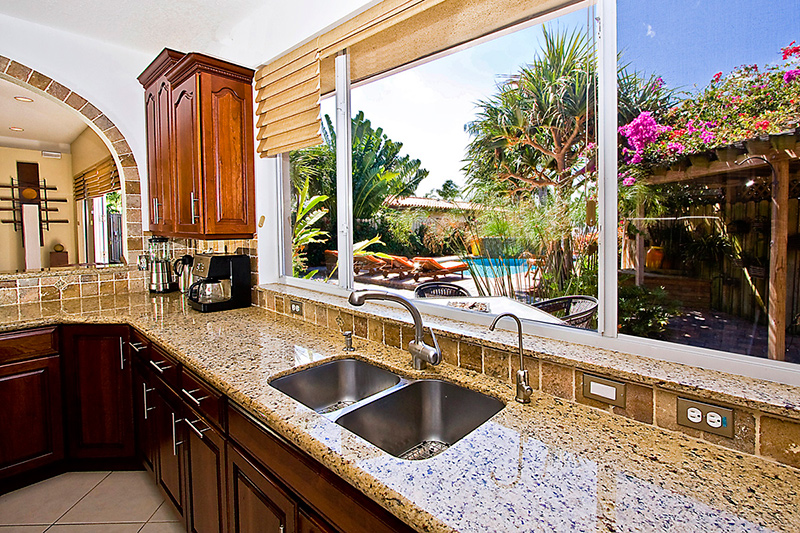 Beautiful view from kitchen window which opens up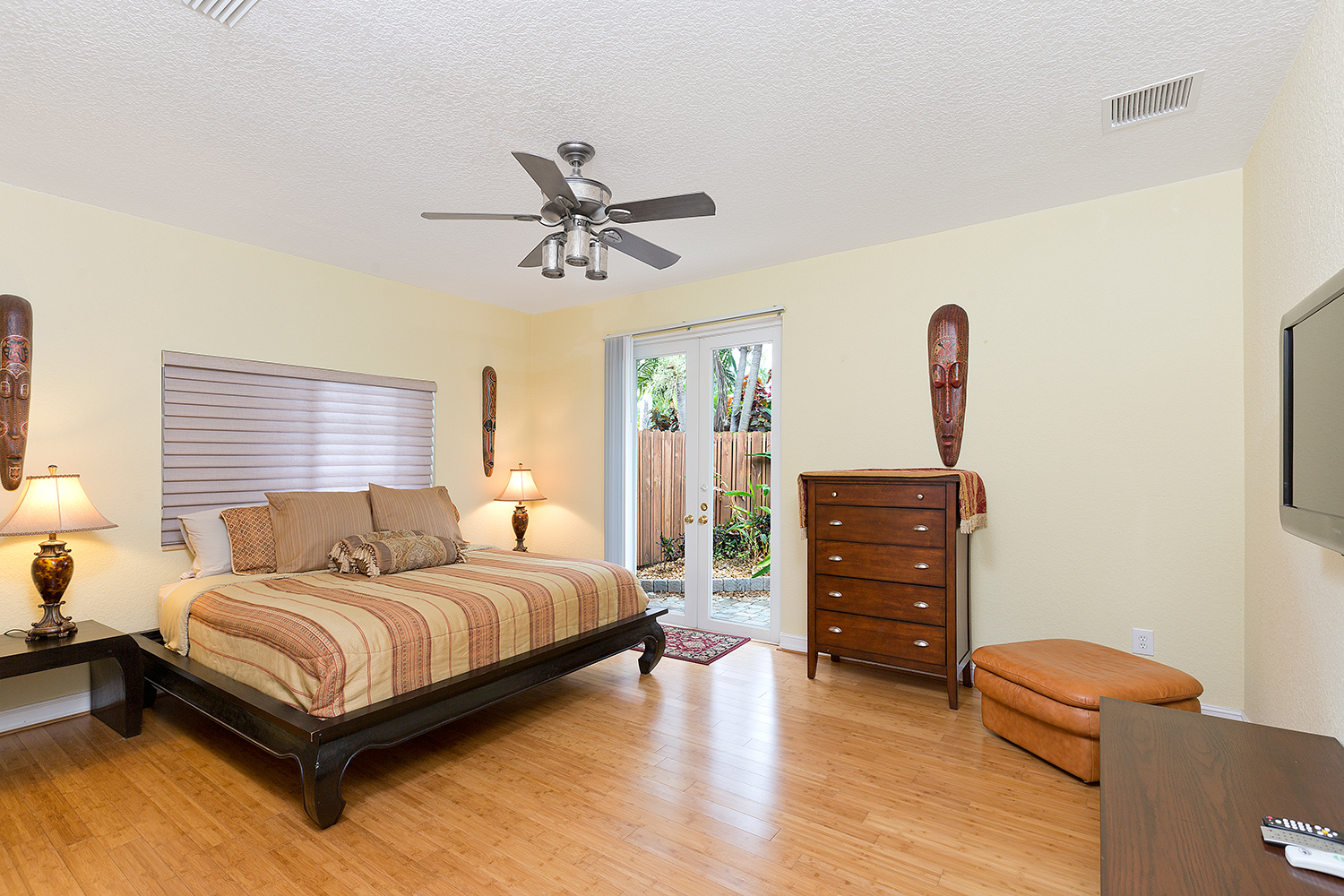 Master bedroom with exit to pool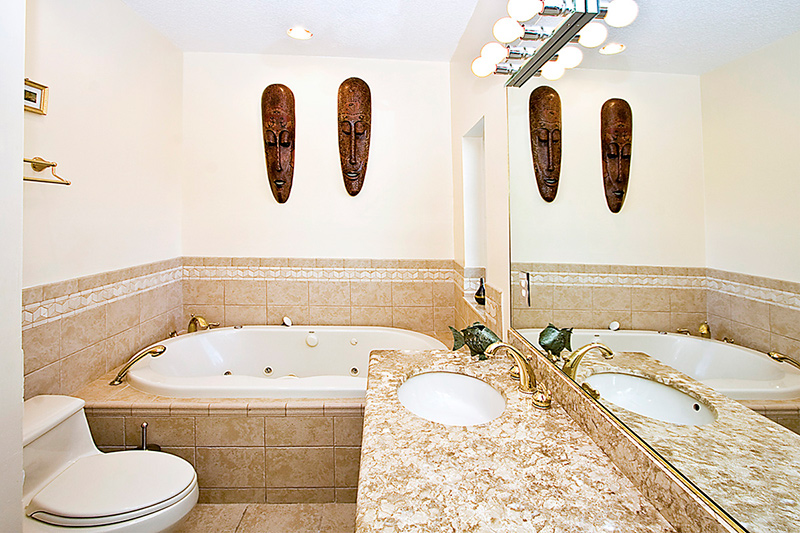 Master bathroom with a spa tub and walk-in shower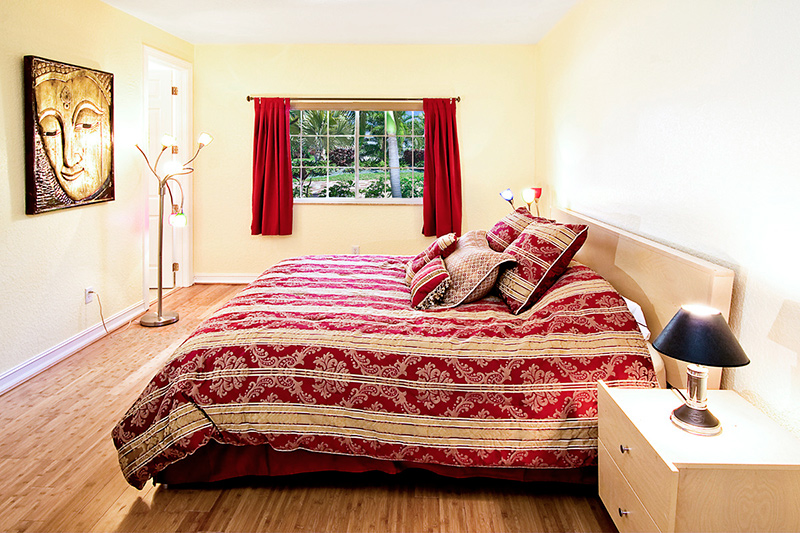 Second Master Bedroom Suite with its own bathroom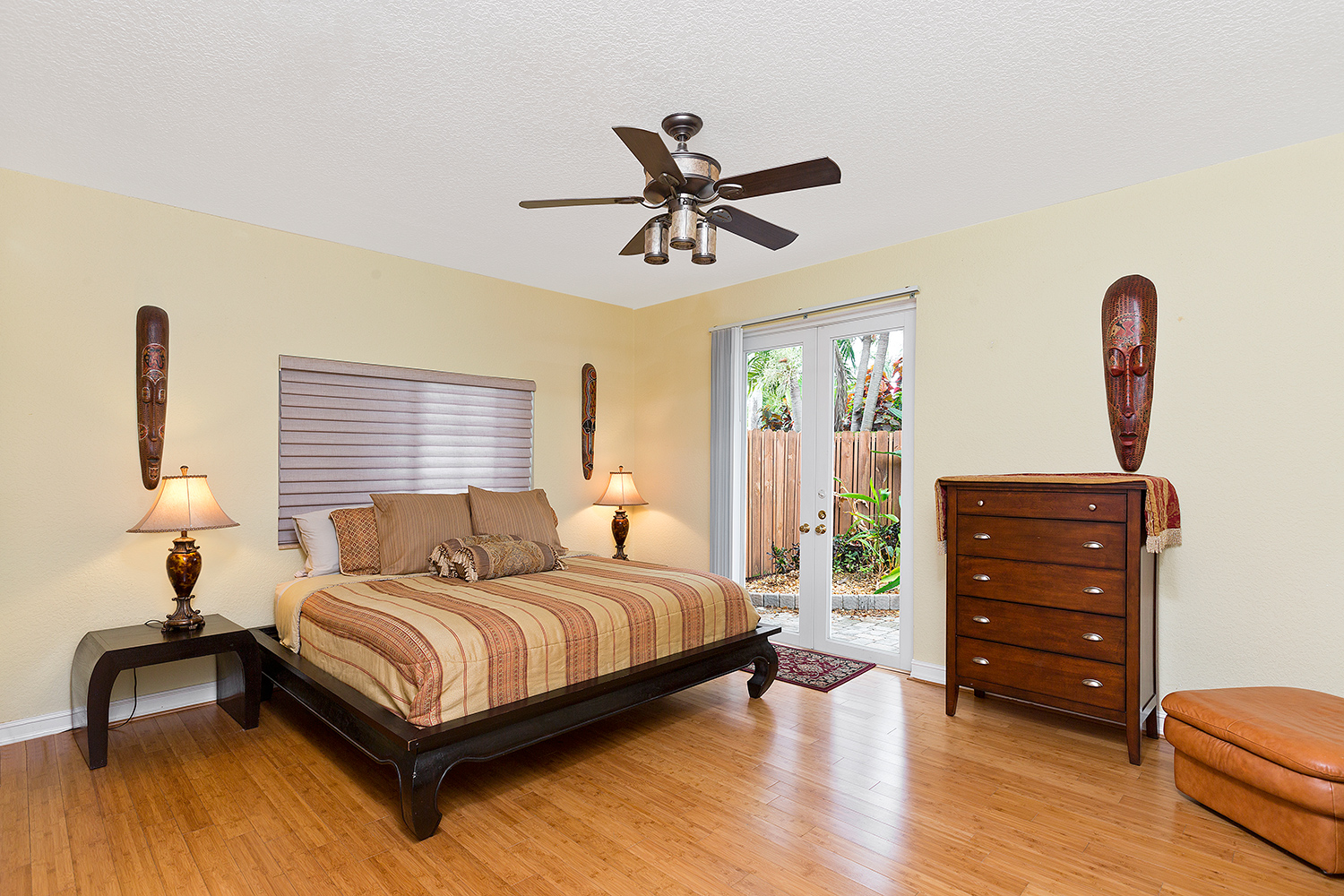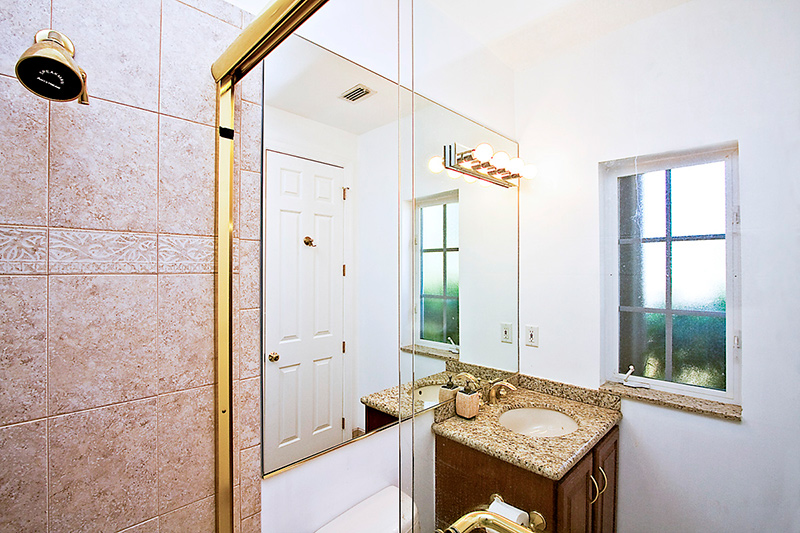 Second Master Bathroom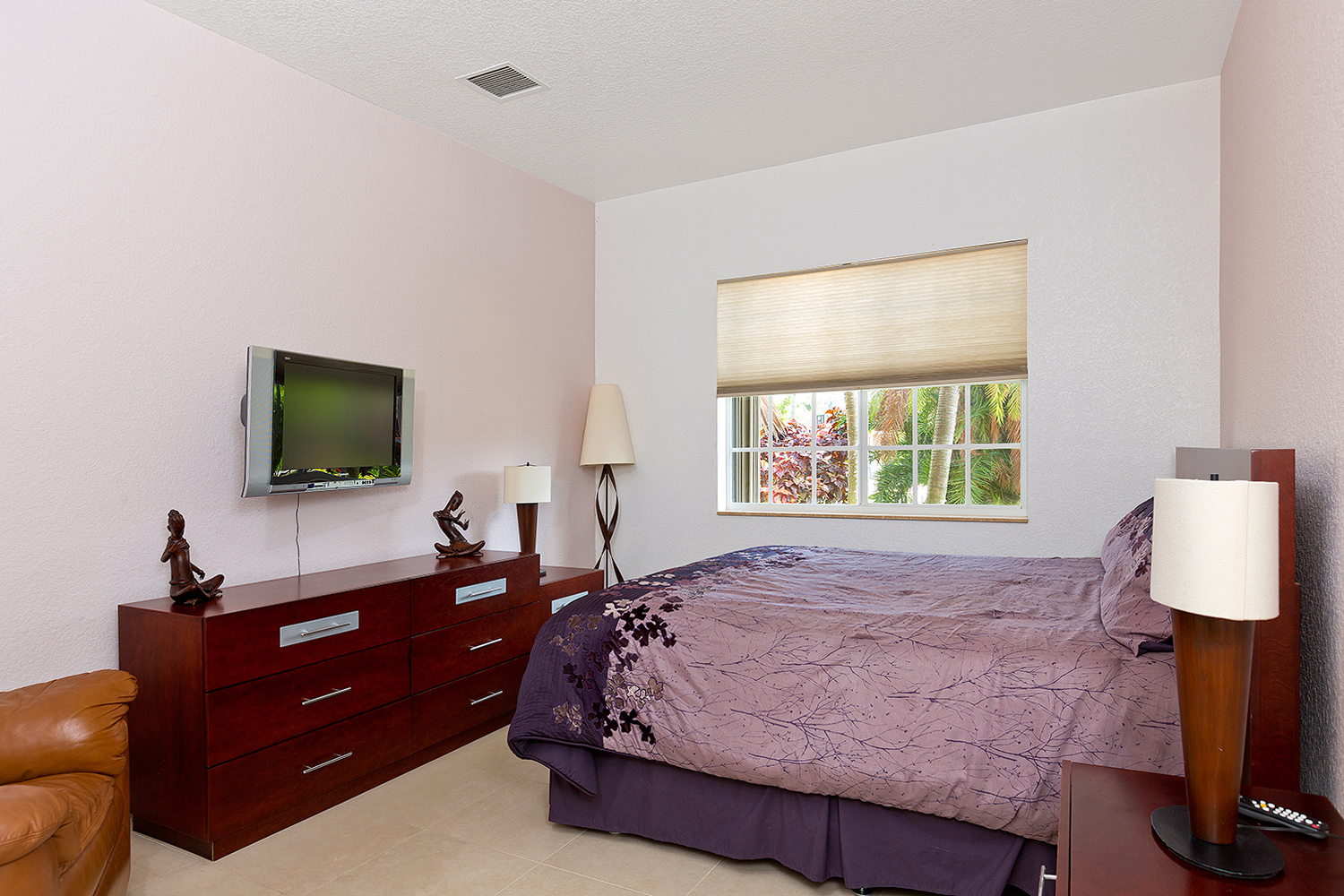 Bedroom number 3, also with its own bathroom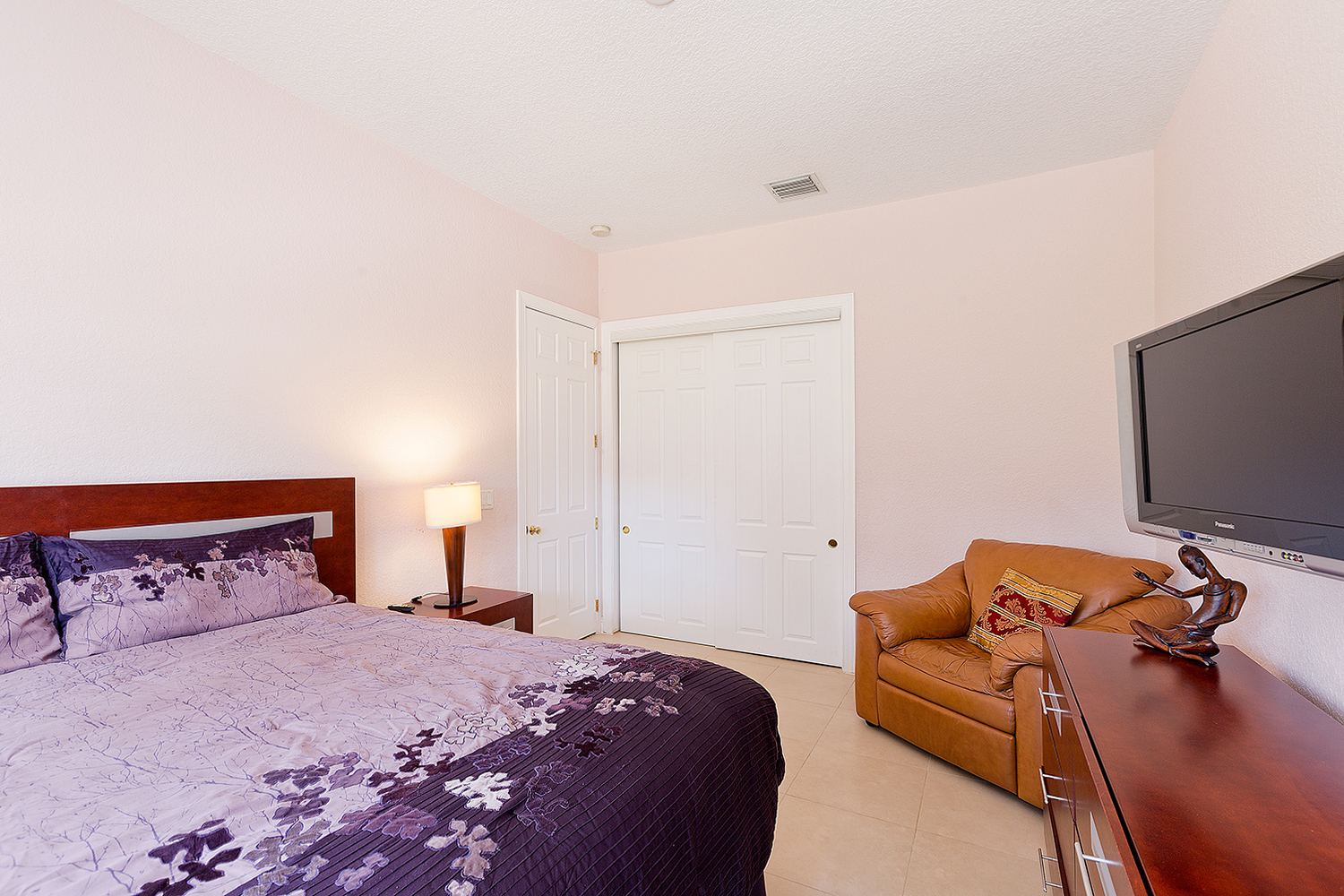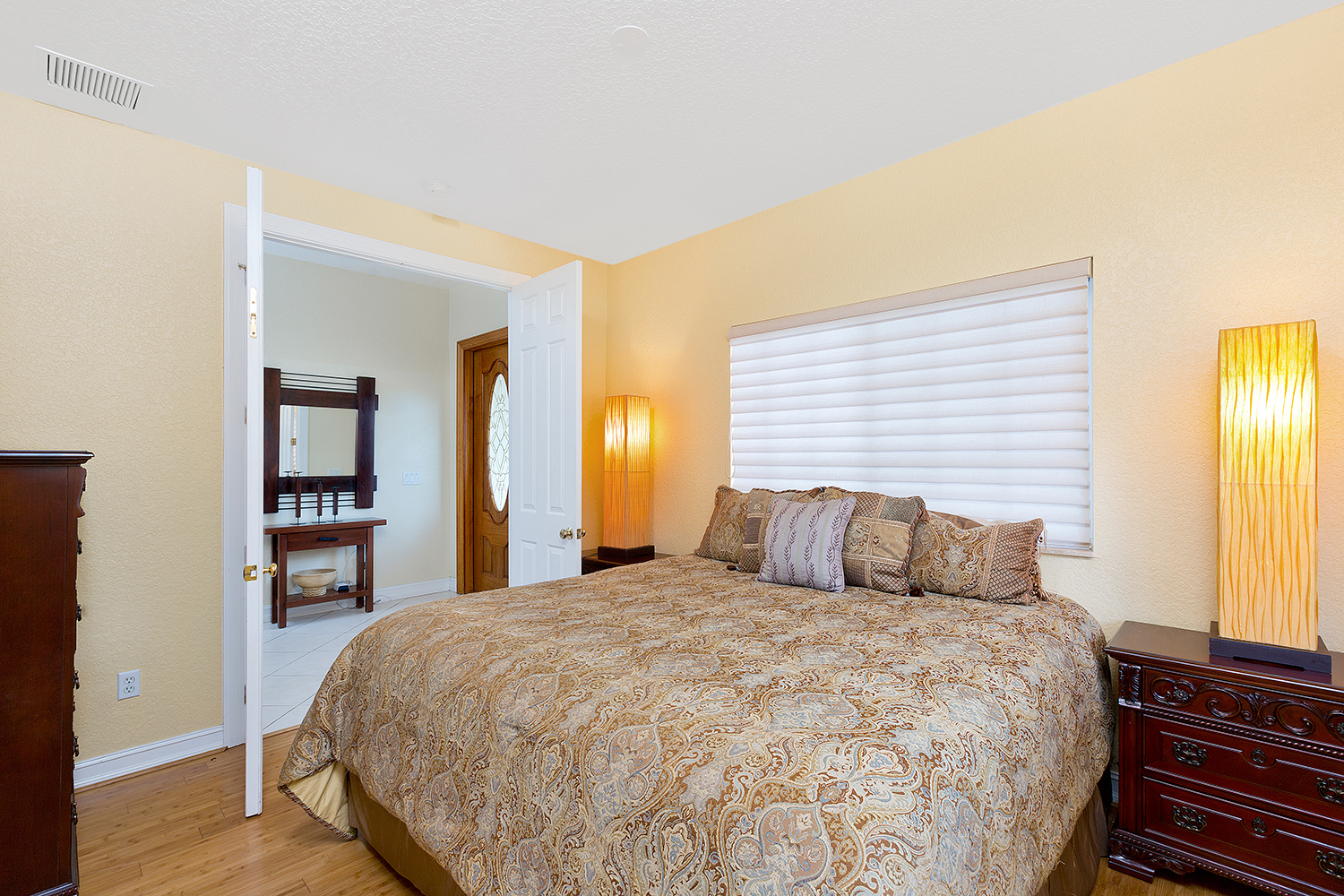 Bedroom number 4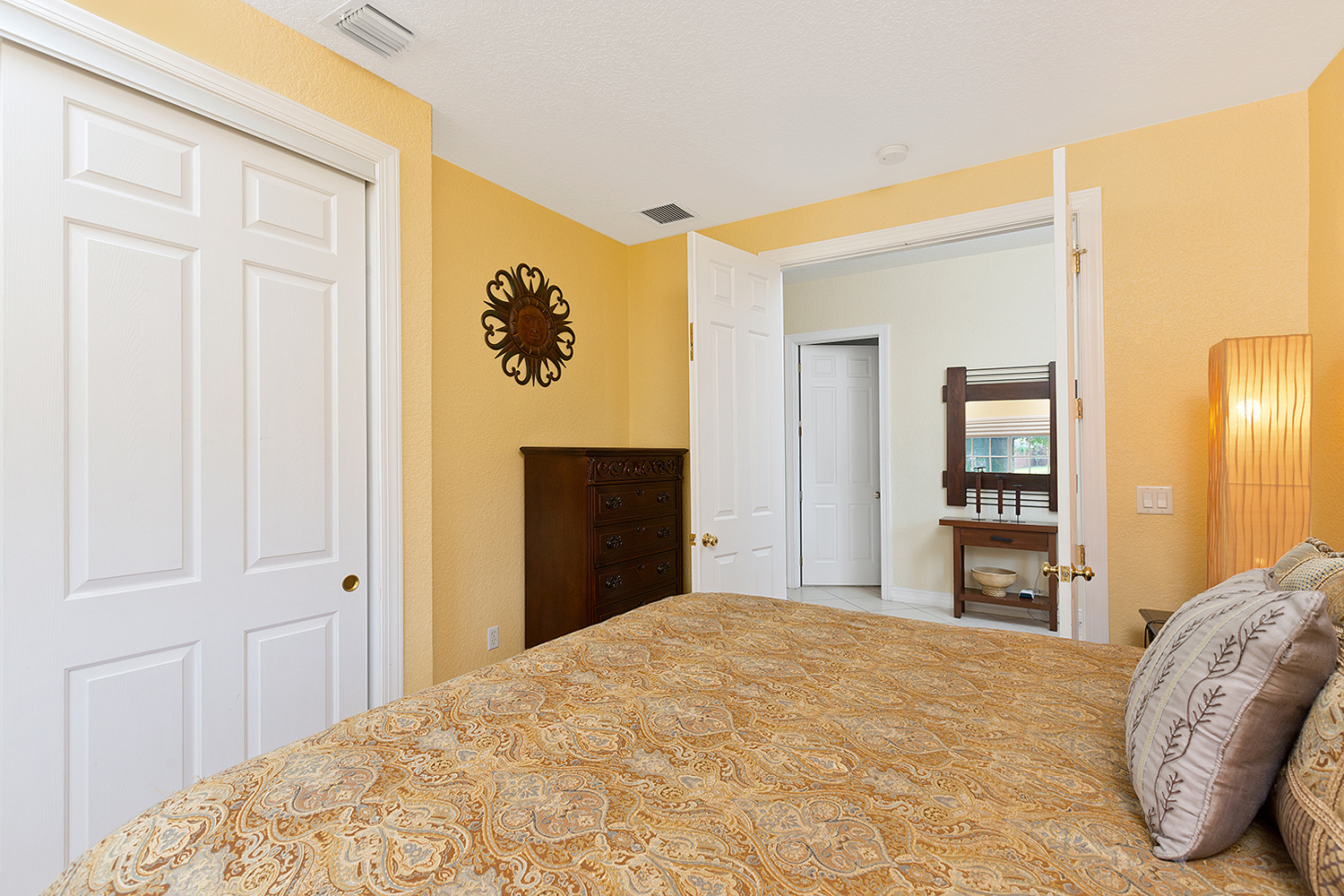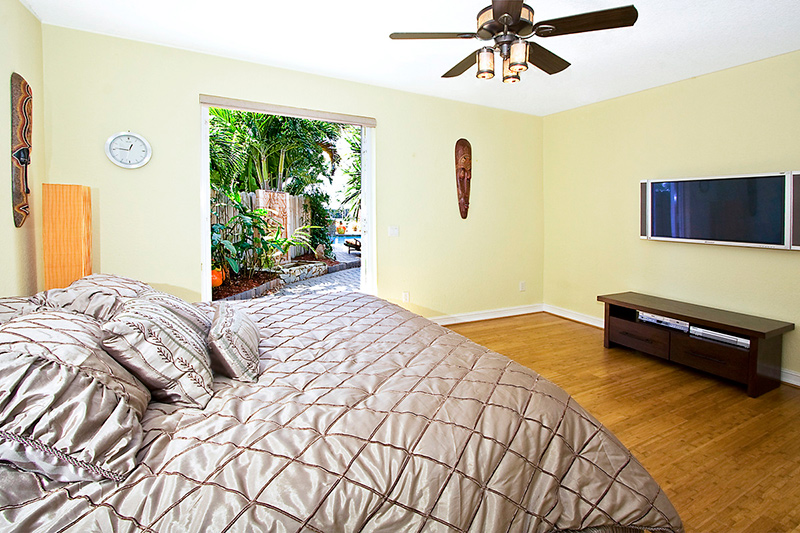 Master bedroom opens up to the backyard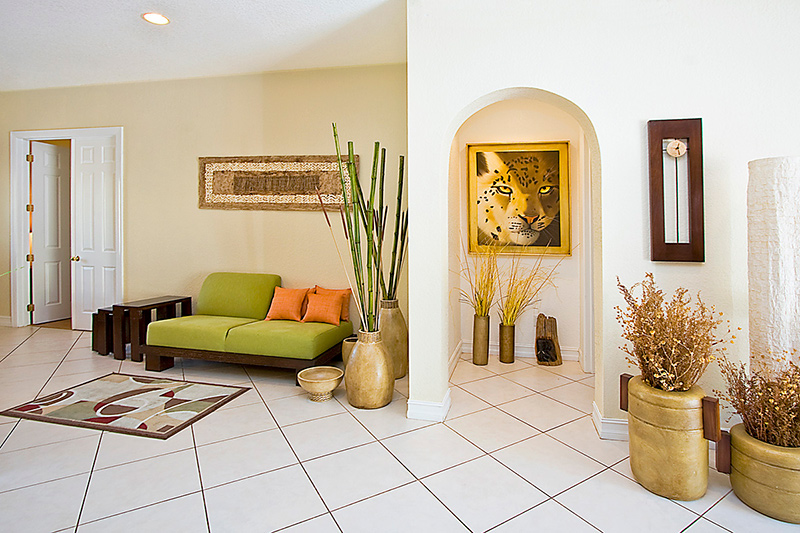 Beautiful foyer and lounge area