This cozy retreat is situated in a residential neighborhood in Pompano Beach called Hillsboro Shores, which is one of South Florida's hidden gems. The 4-bedroom 3-bathroom home comes with 4 beach bikes and your own key to the community's private beach, which will make you feel like you're one of the locals.

The 2,169 square feet living space has been professionally decorated in a classic Ernest Hemingway style that is tropical and beachy, yet sophisticated. The home also has that old Florida charm with genuine hardwood and terrazzo floors. Your first impression when entering the house will be the majestic looking foyer with planked wood vaulted ceilings and two quaint sea shell chandeliers. From there you'll continue into the living room, which very nicely connects with a large and roomy kitchen that has a little bar area, perfect for entertaining.

The bedrooms are designed for comfortable living, including comfy duvets, and they all have professional laundered and pressed 5-Star hotel linens. The master bedroom features a king-size bed with a view of the boat canal and a newly renovated bathroom. Two other bedrooms have queen-size beds, and the fourth bedroom has two twins, which is perfect for kids.

But when you are on vacation in Florida, who wants to be inside all the time? Yes, if you are like everyone else, the outside space at this house is what will bring you back year after year. First, the back yard is huge, features a 75-foot long dock that can accommodate a very large boat, is situated on an extra wide canal which means privacy, and then you have two patios for entertainment. One of the patios is screened-in and has a large dining room table with a water view and easy access to both the kitchen and the BBQ grill. The other outside patio is more of a lounge area where you can enjoy a nightcap in the evening or watch the kids as they are playing in the pool. Both patios have an overhang, so come rain or shine, you still be enjoying the tropics, outdoors!

The city Pompano Beach is conveniently located with easy access to Miami, Fort Lauderdale, and the Palm Beaches. Whether you decide to just stay local or explore the surrounding areas, you will have an incredible diversity of dining, shopping, entertainment, and nightlife options. Lastly, there is no shortage if you want to go boating, fishing, scuba & snorkeling, wind surfing, or other adventures when your destination is Pompano Beach, Sunny South Florida!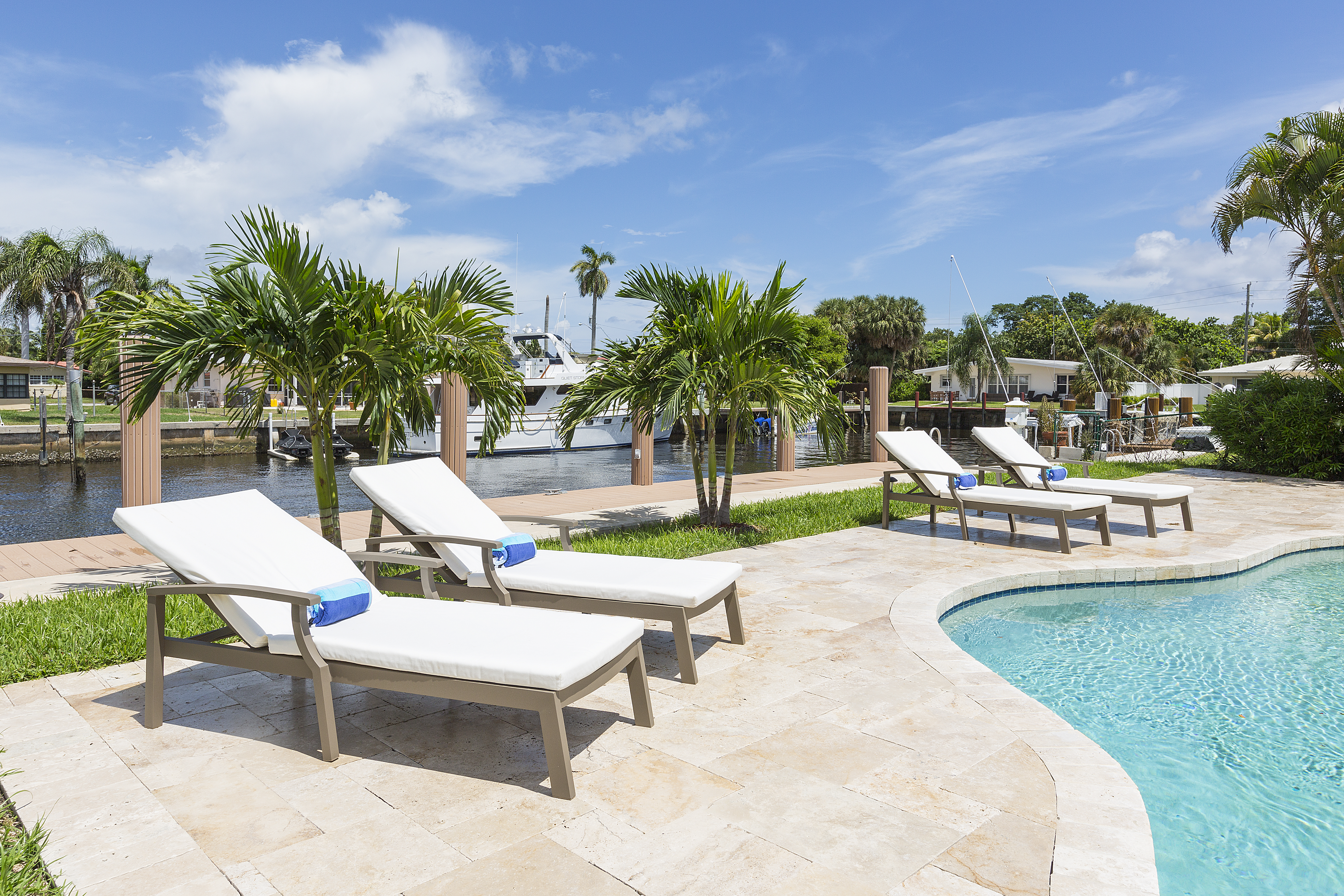 Relax around the pool in these comfortable lounge chairs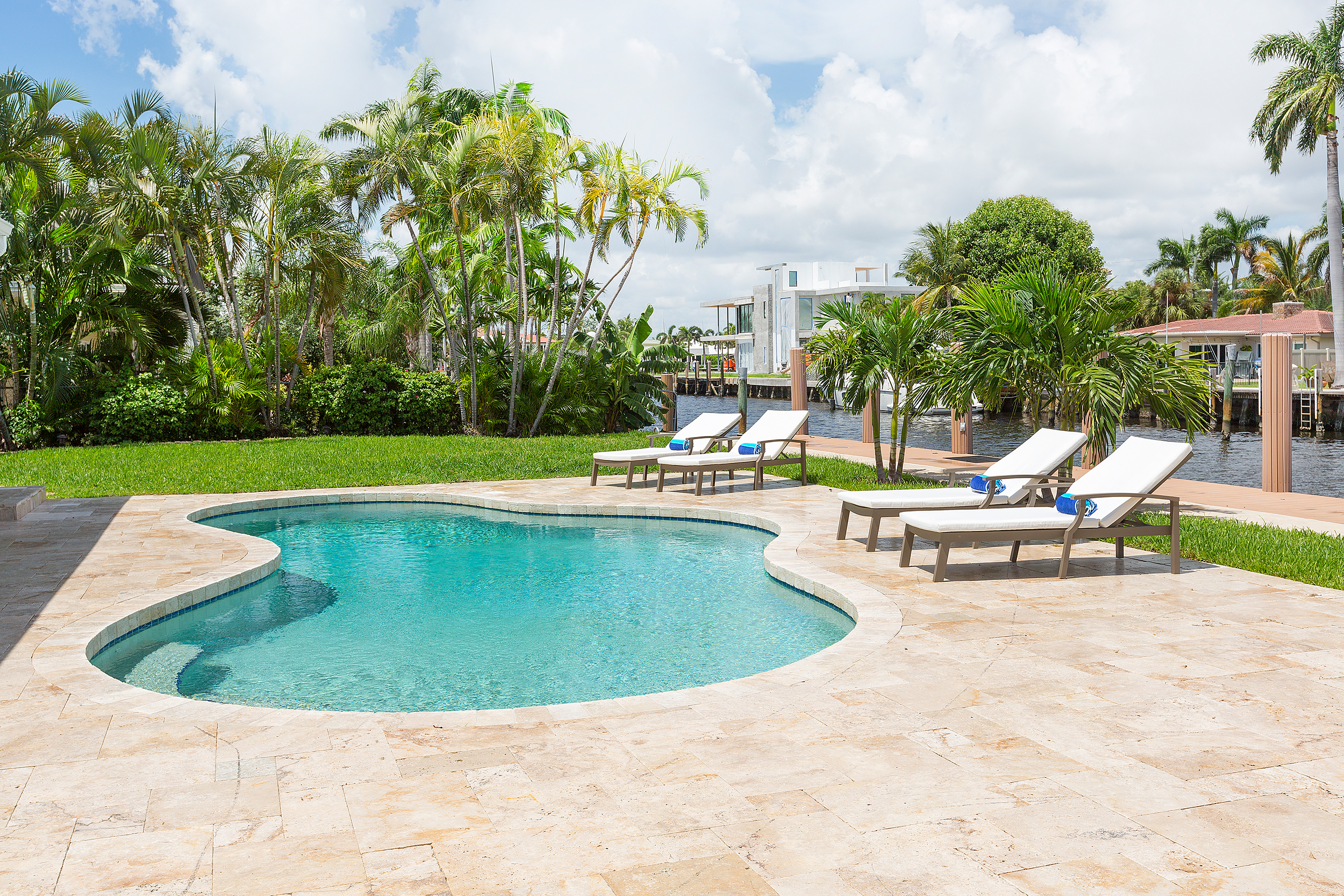 Spacious back yard with heated pool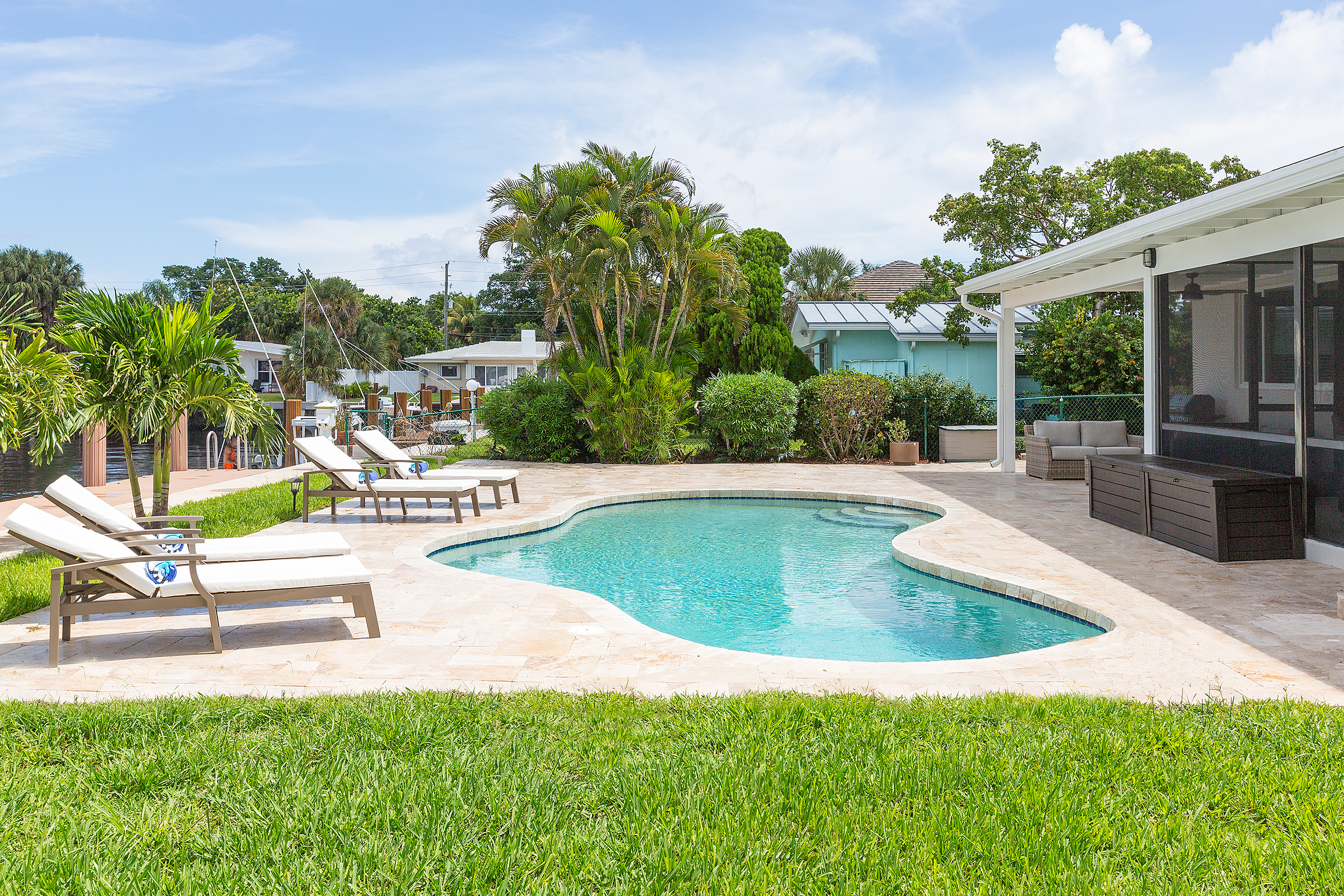 Relax in the heated pool
Outdoor dining area including BBQ grill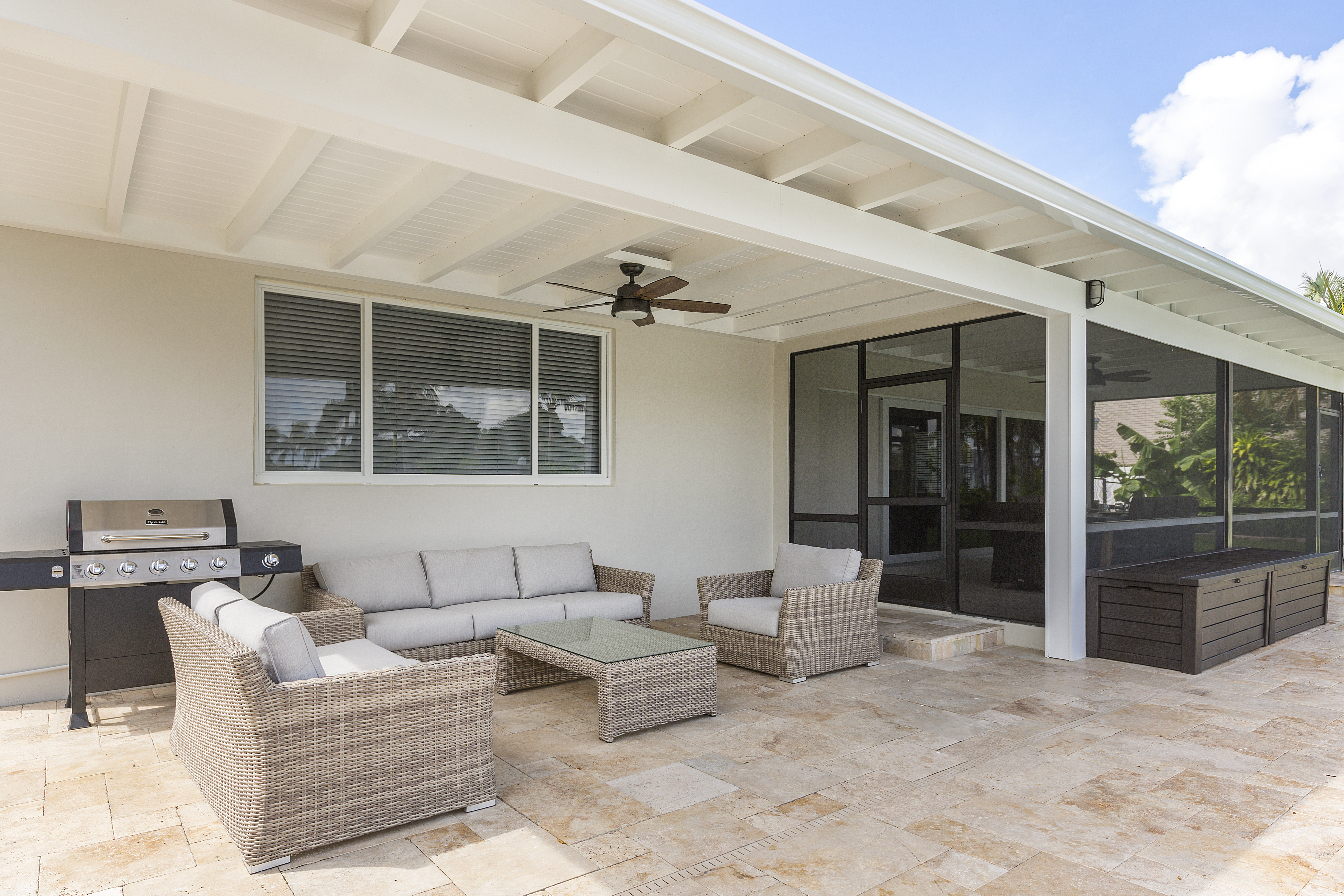 Outdoor lounge area with BBQ grill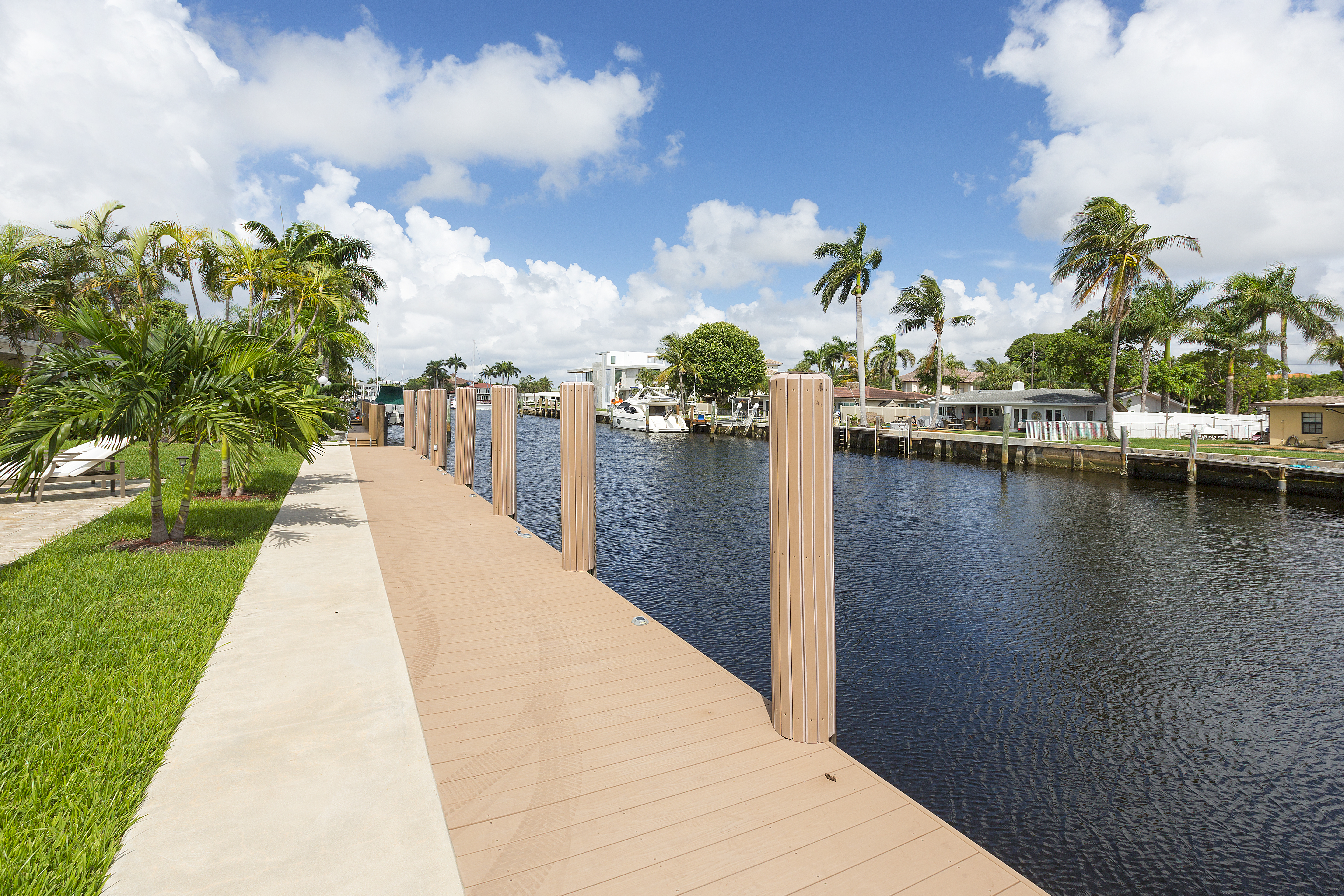 75 ft dock with an amazing view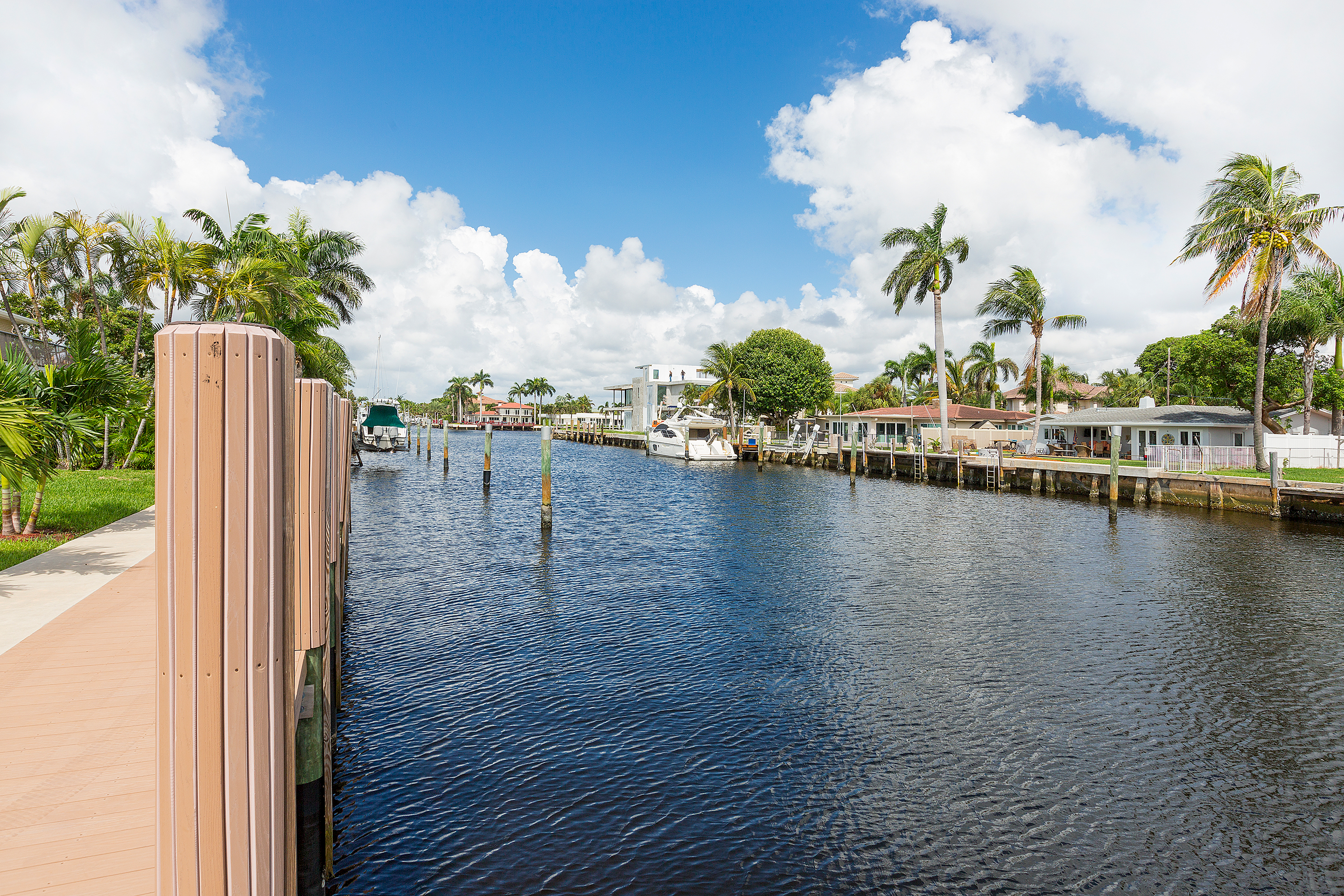 View of the canal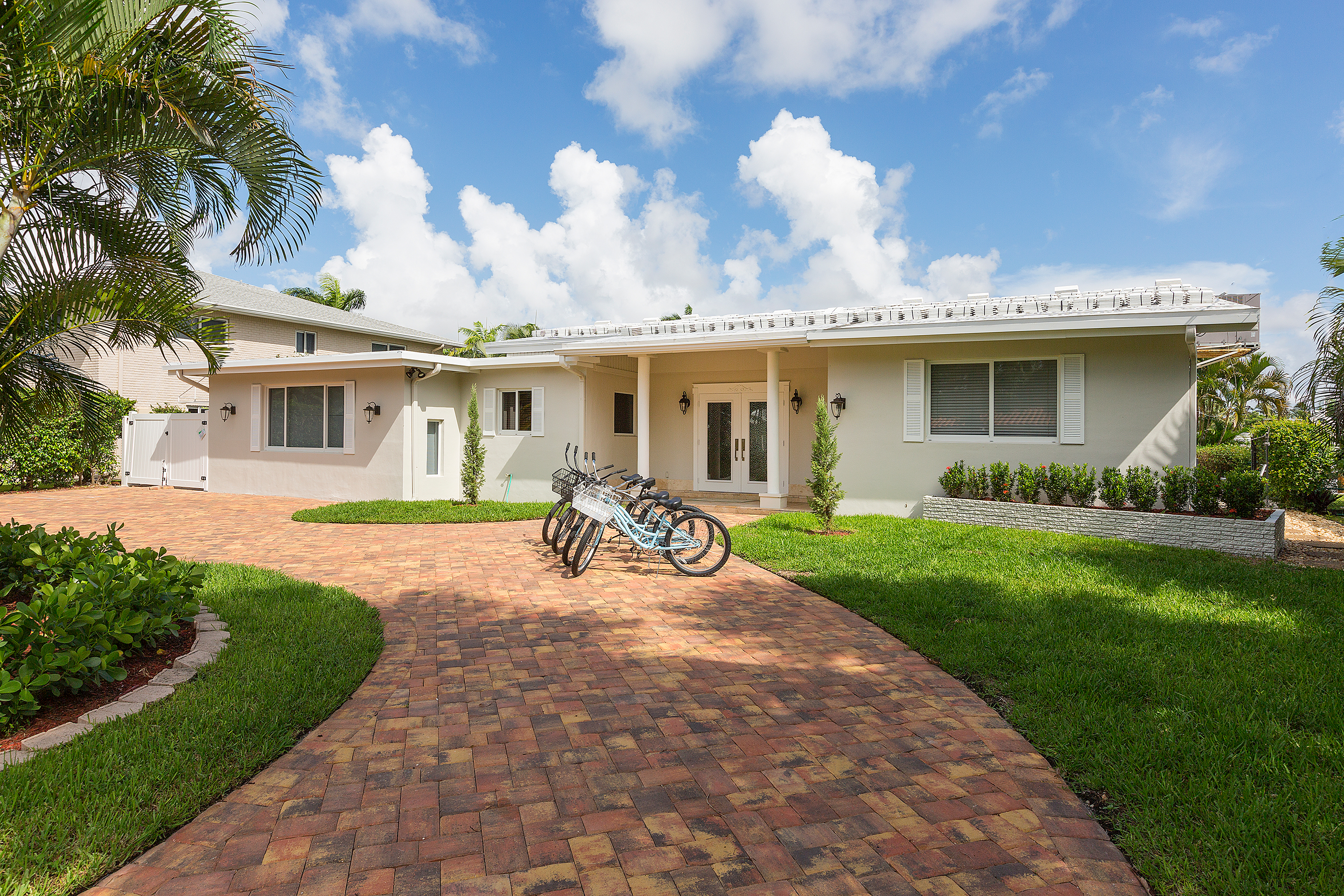 Home comes with 4 bicycles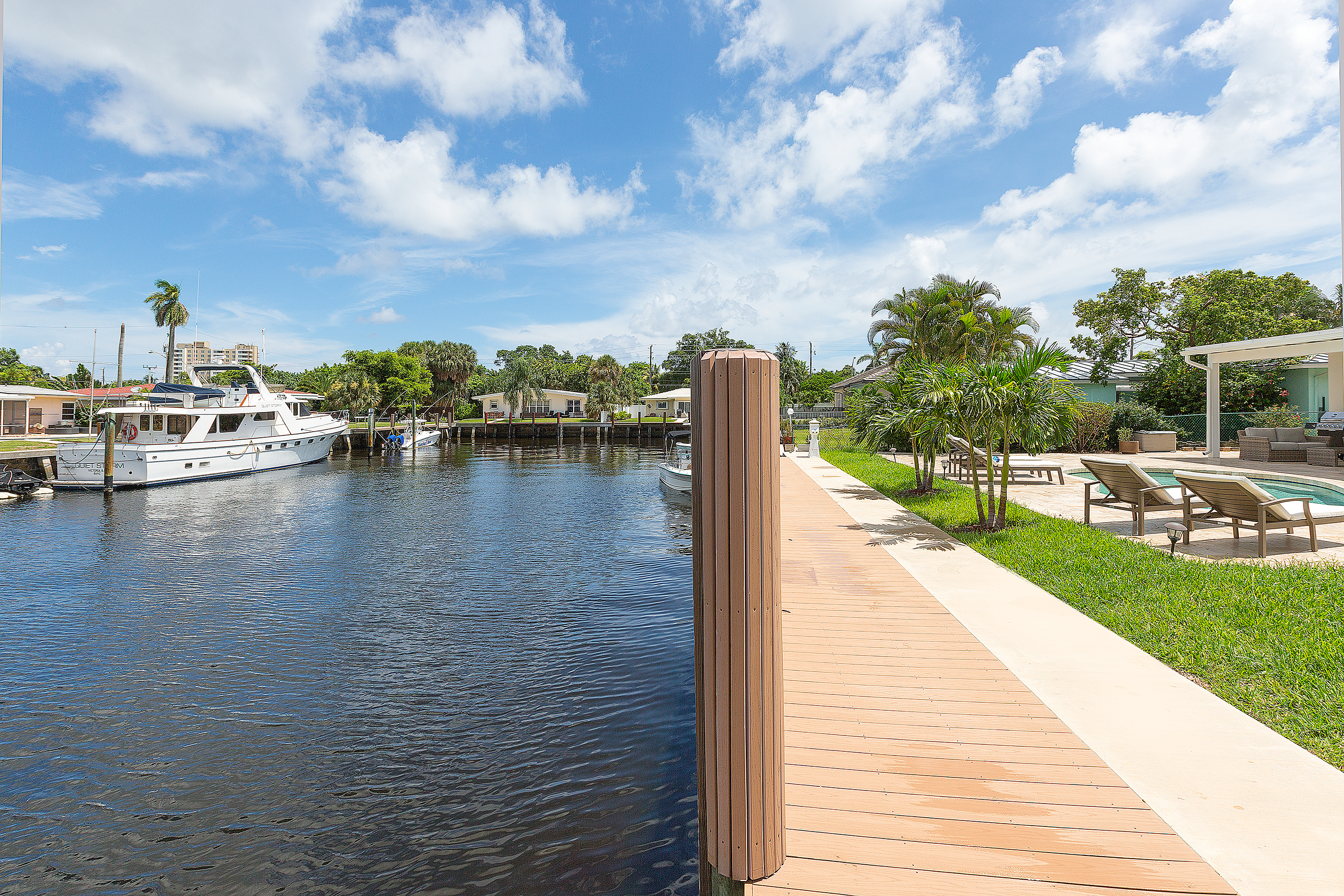 Enjoy the marvelous view outside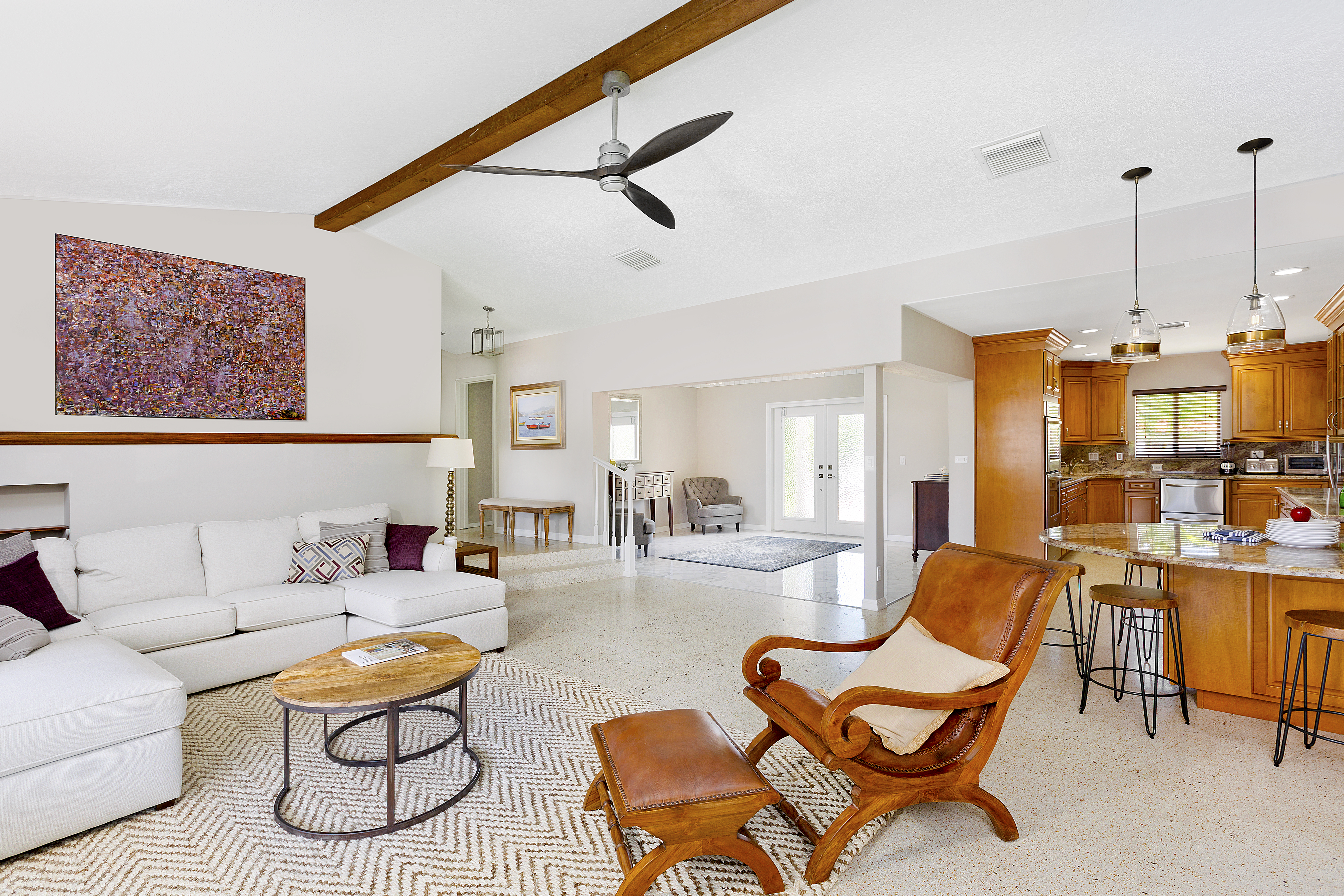 Living room and kitchen with an open solution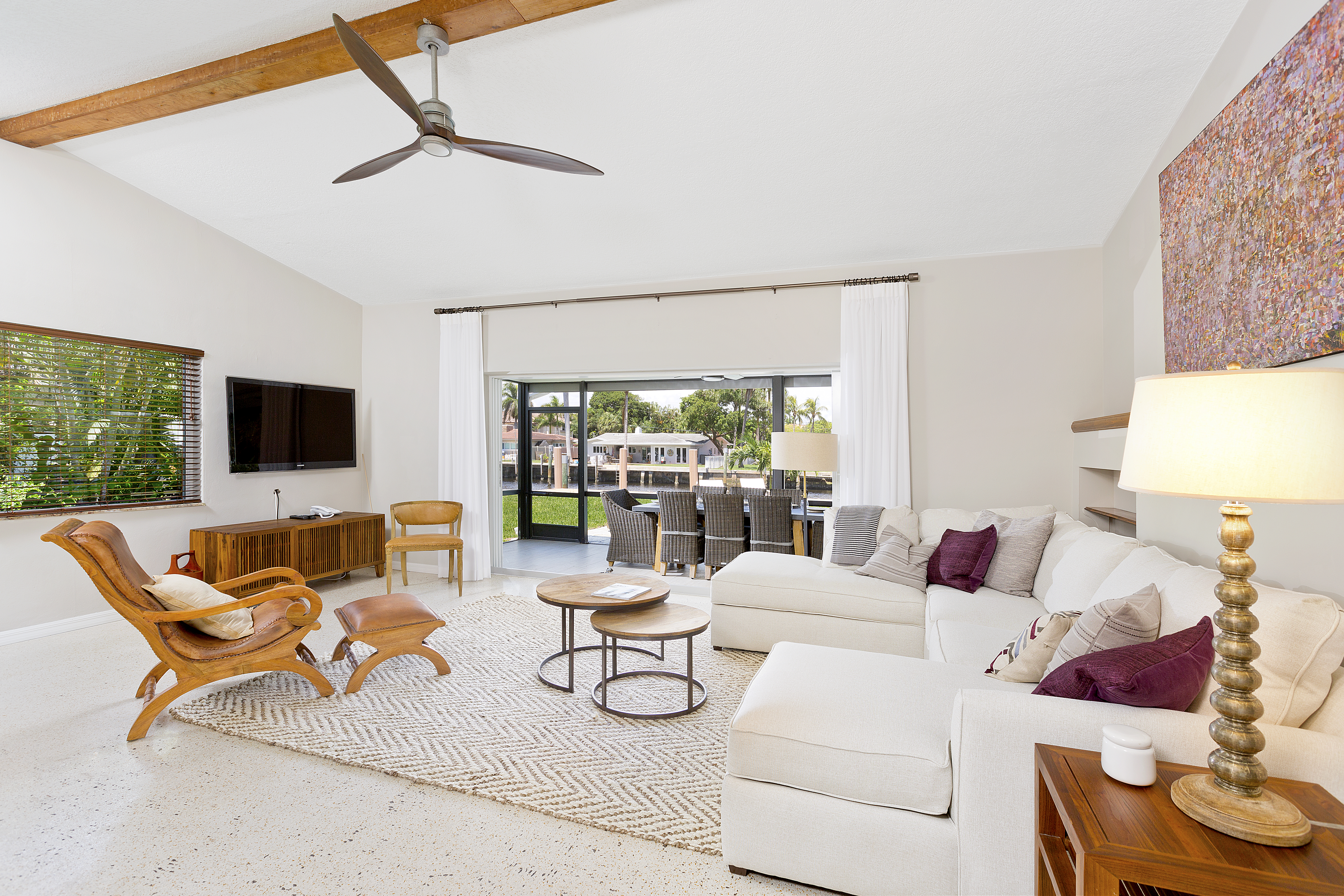 Living room and TV lounge is beautifully decorated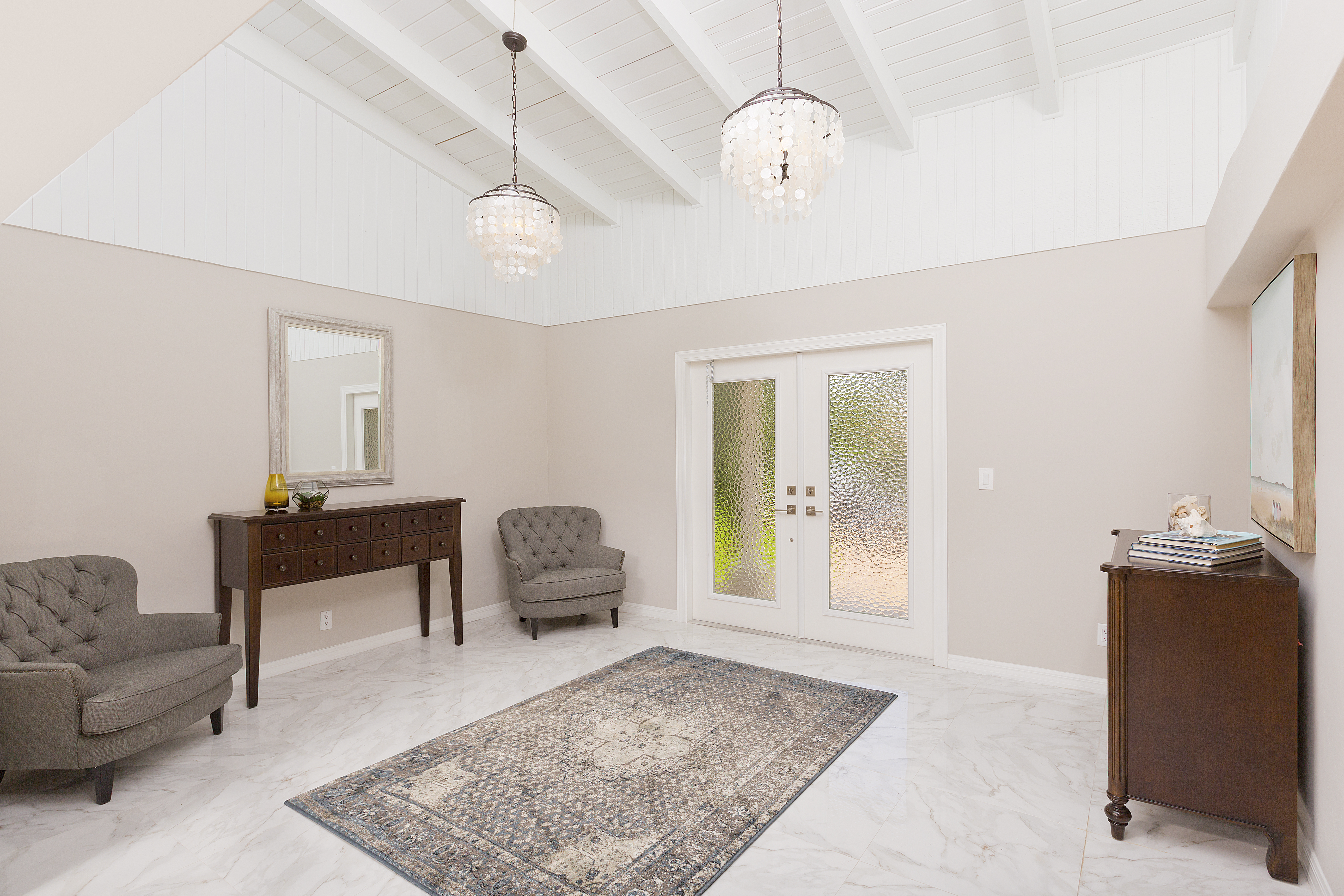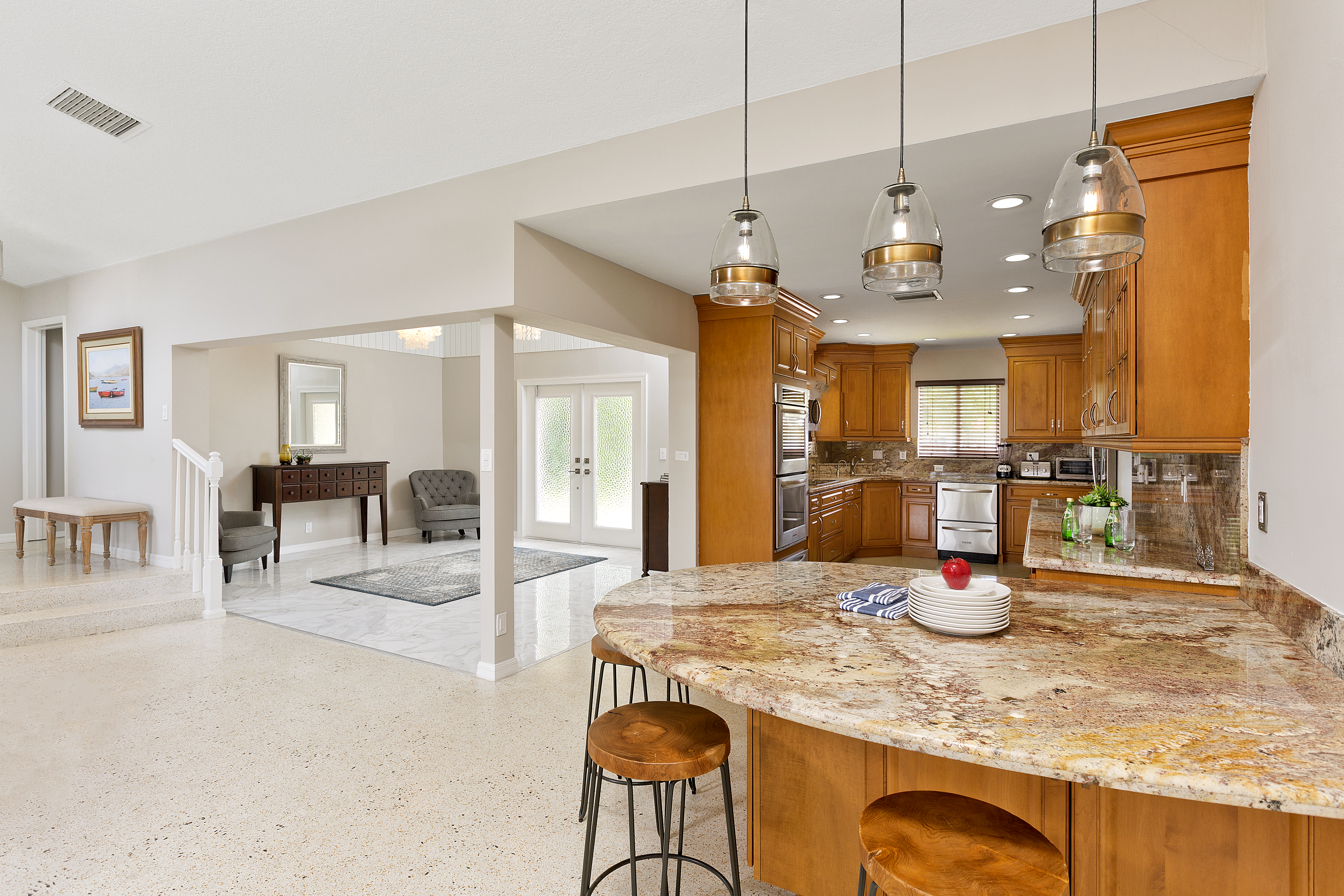 Foyer and kitchen view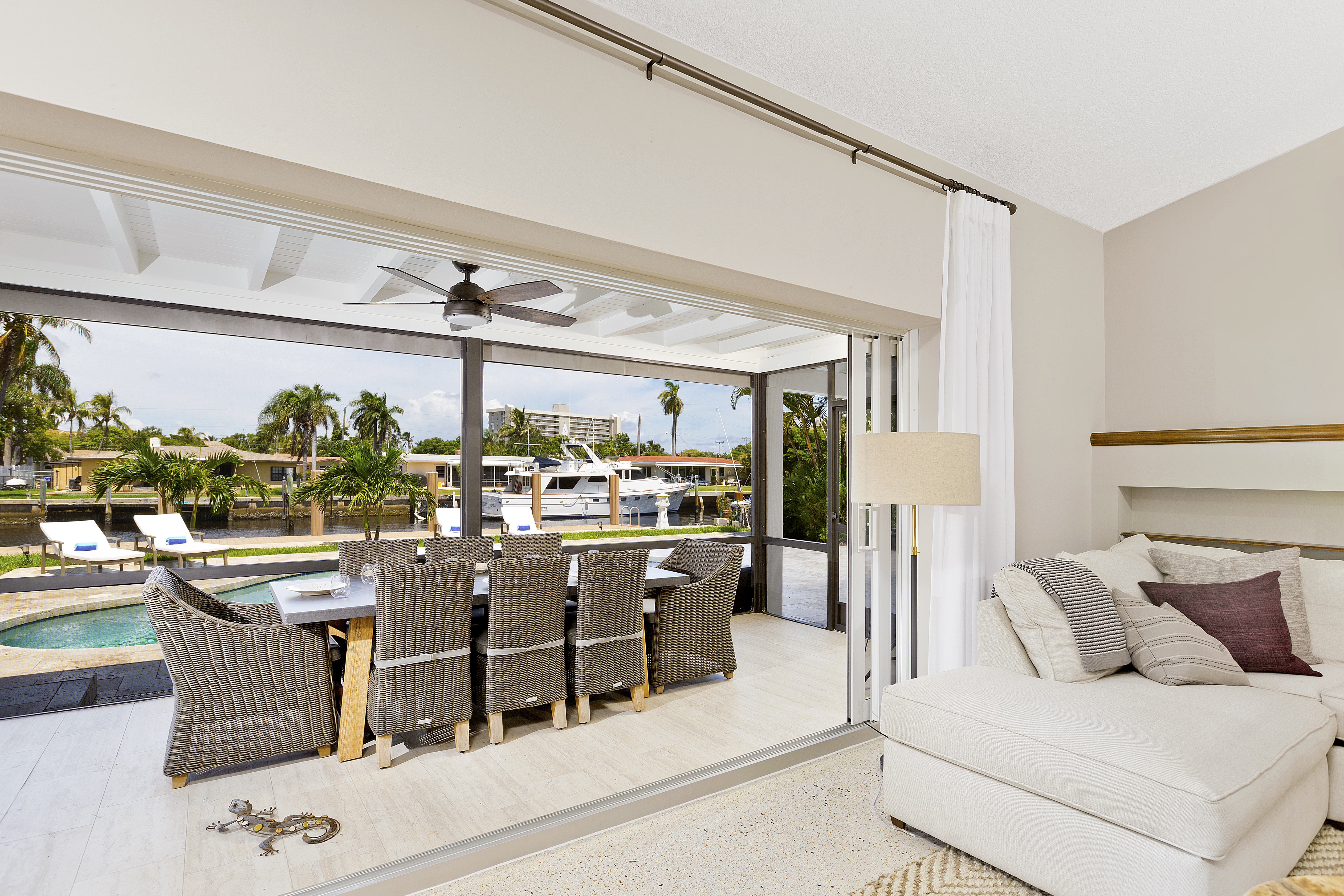 Open solution from living room to backyard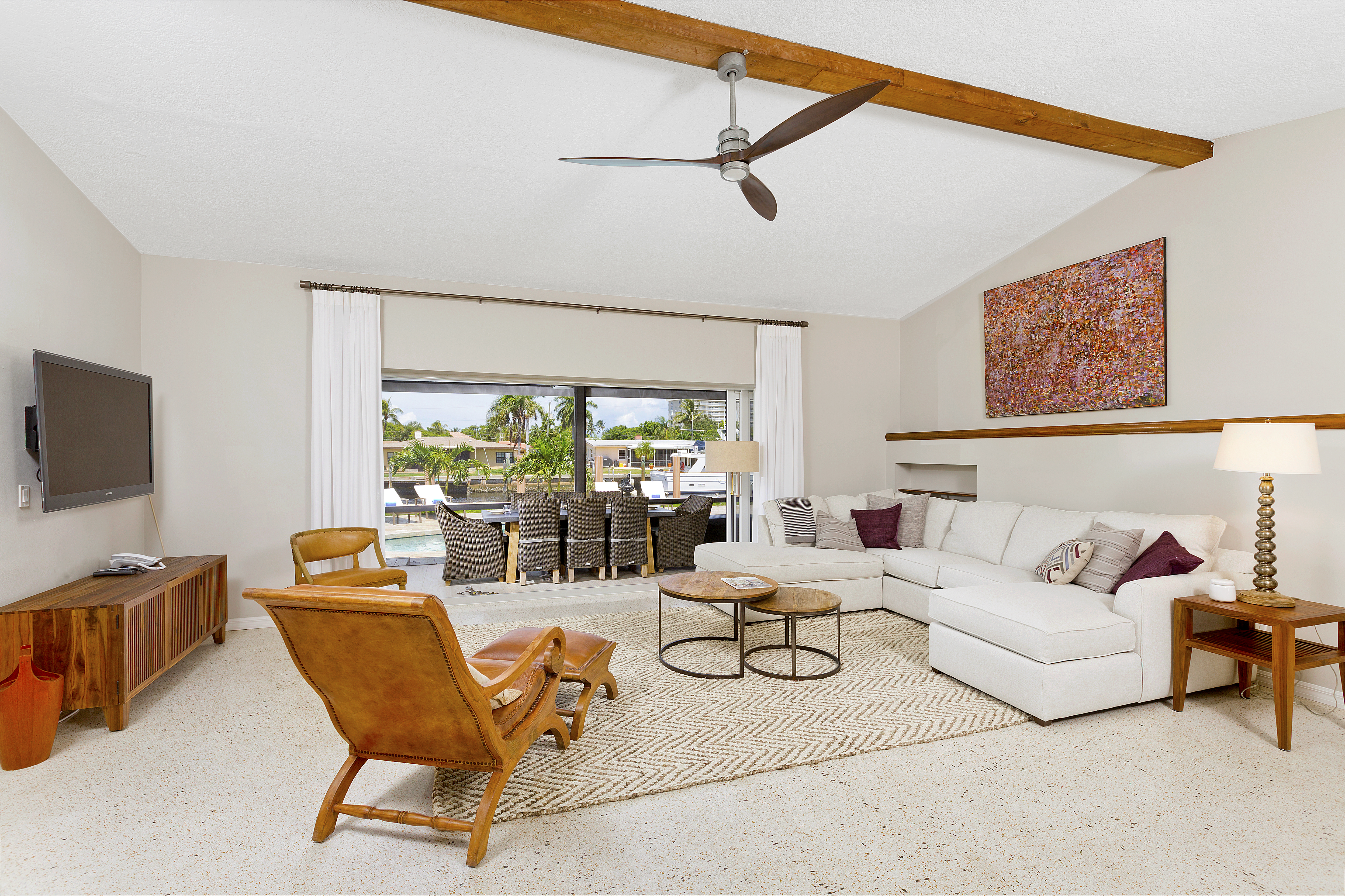 Living room with a beautiful view of backyard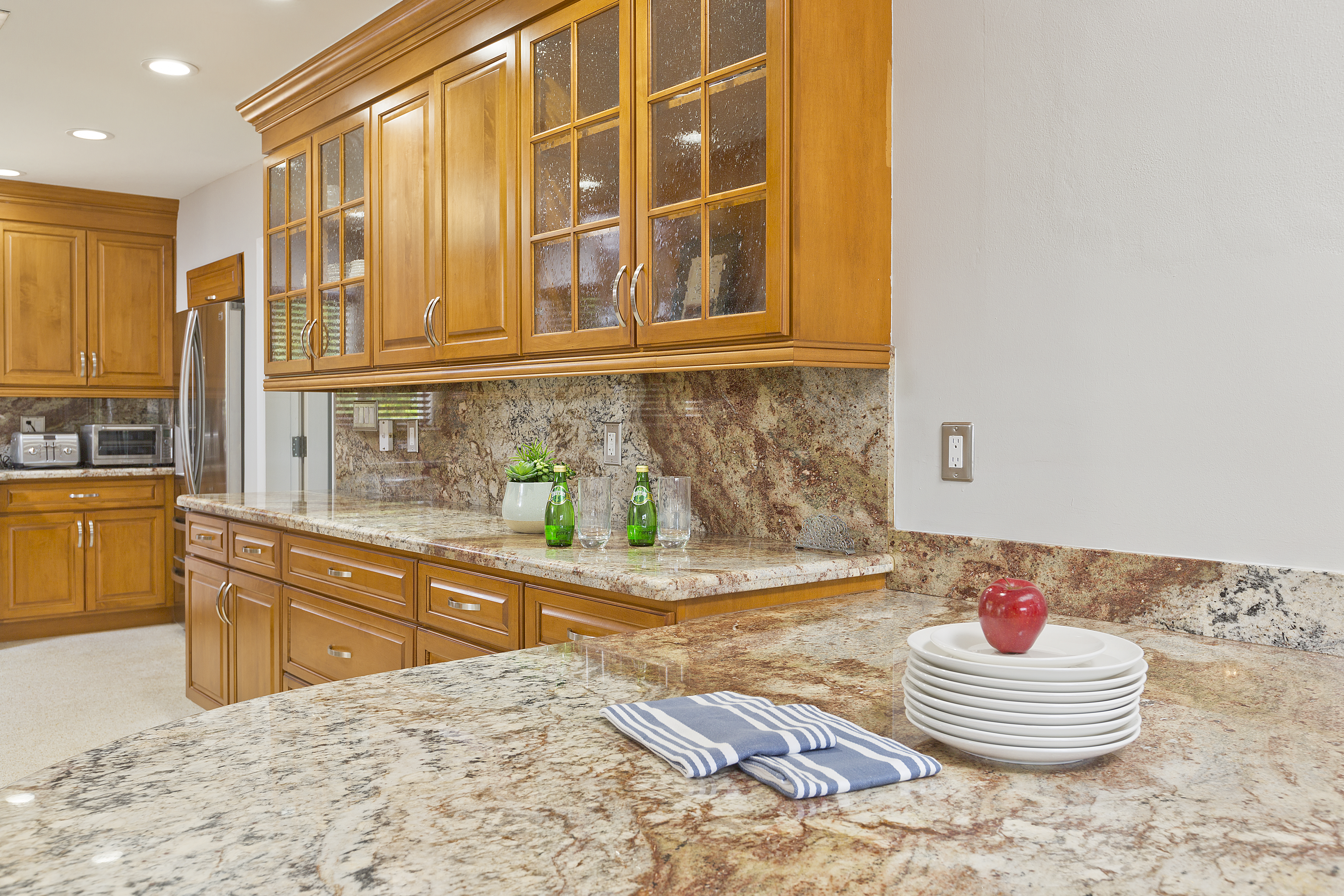 Kitchen comes with all standard necessities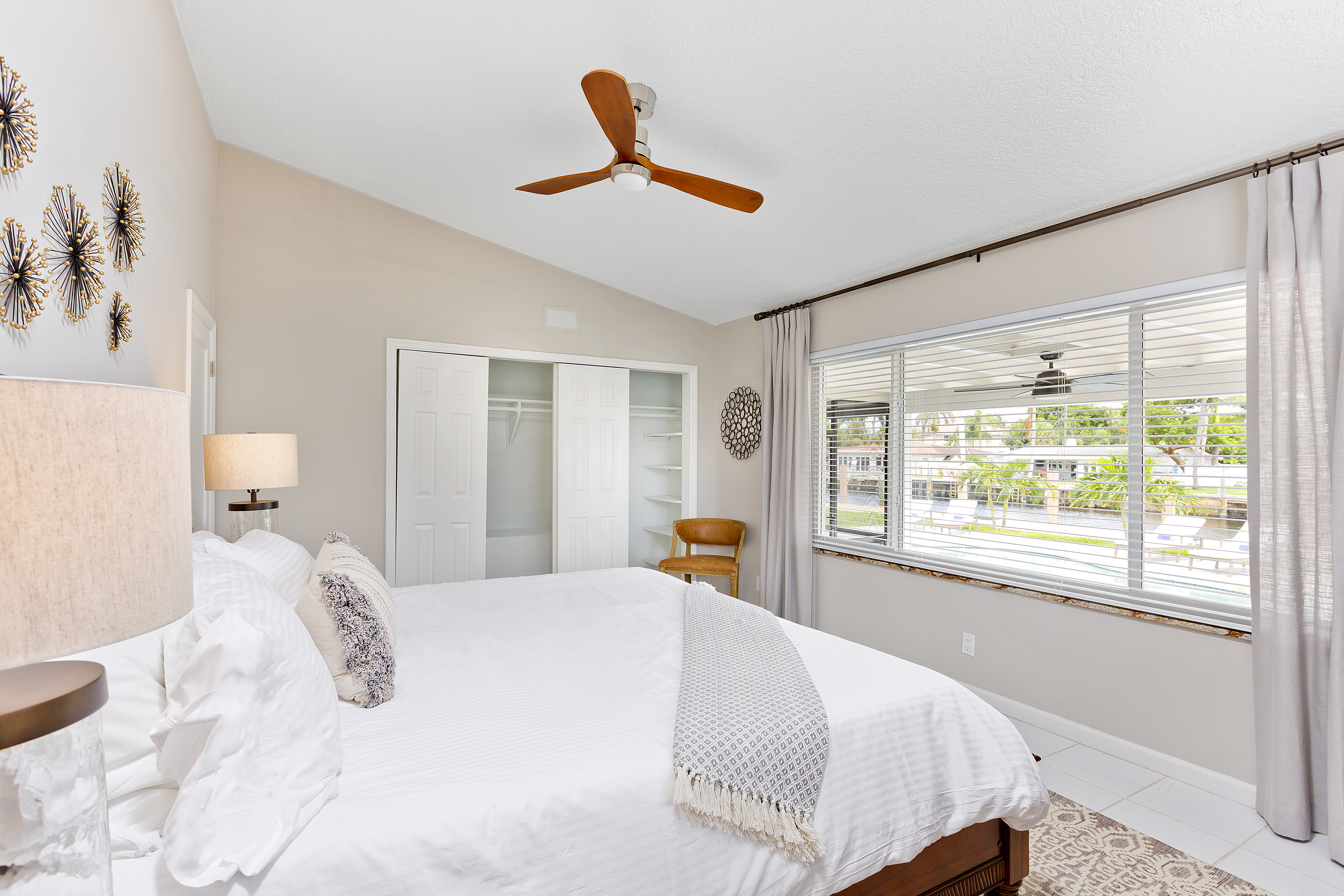 Master bedroom with professionally pressed linens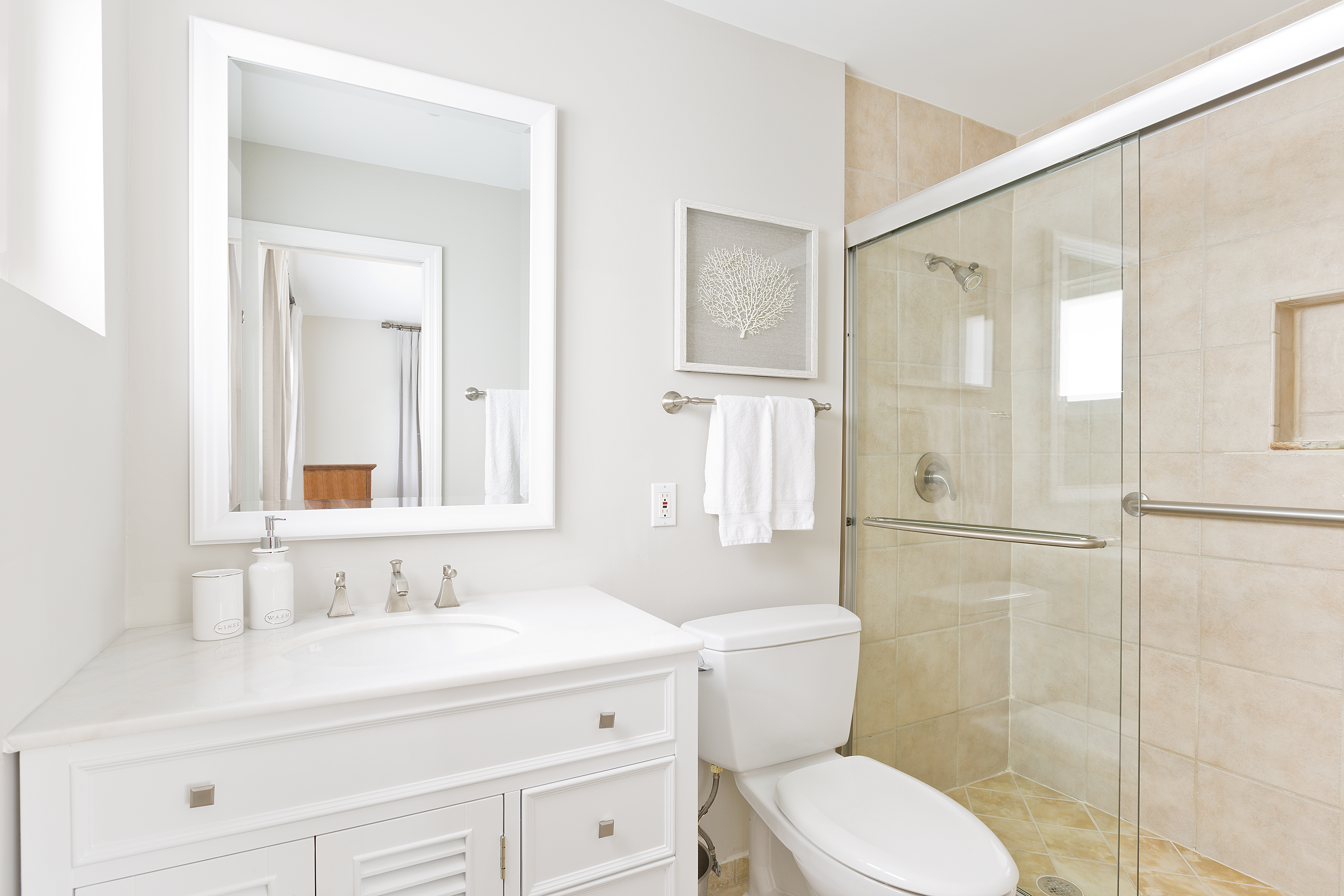 Bathroom is modern with spacious shower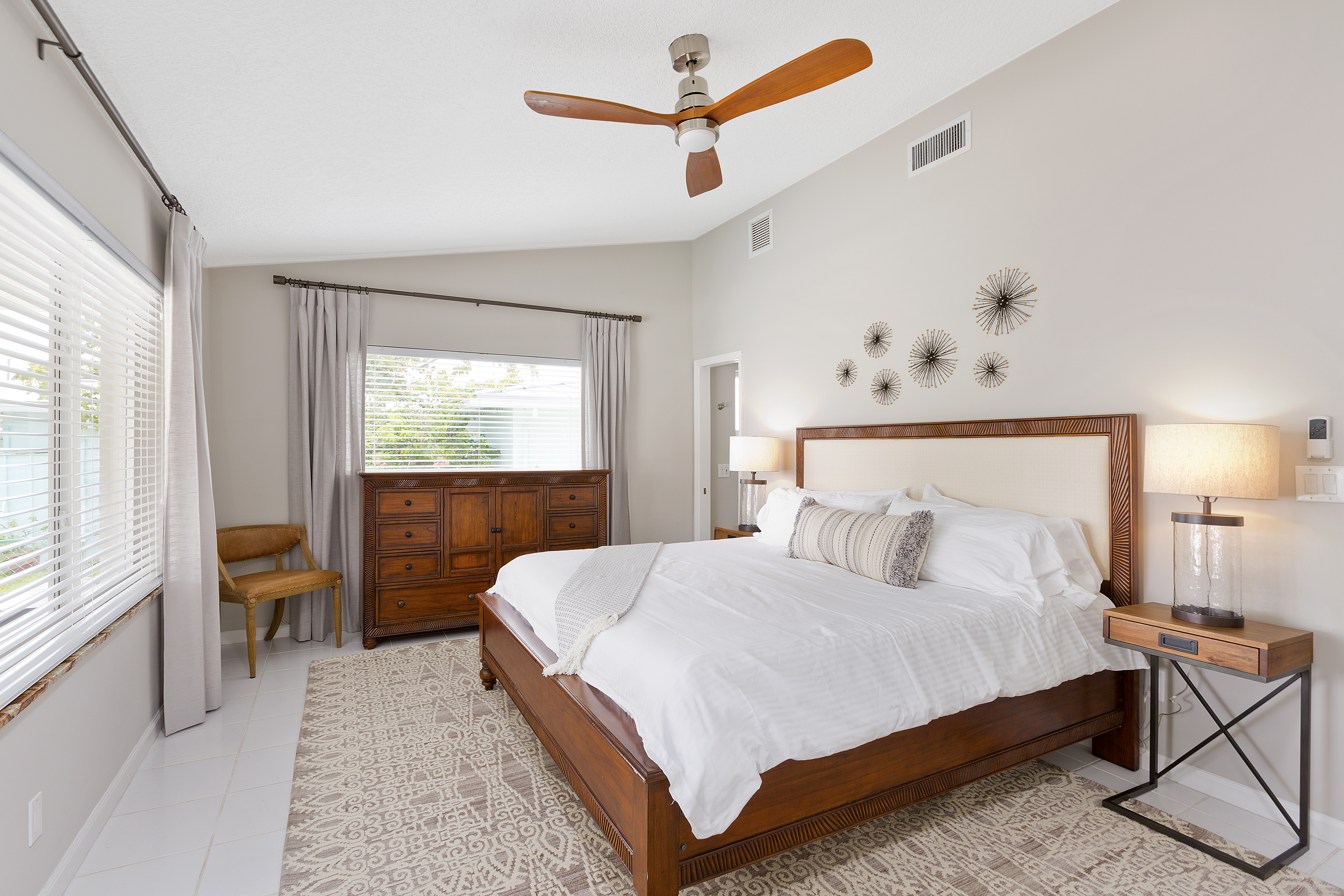 Master bedroom with professionally pressed linens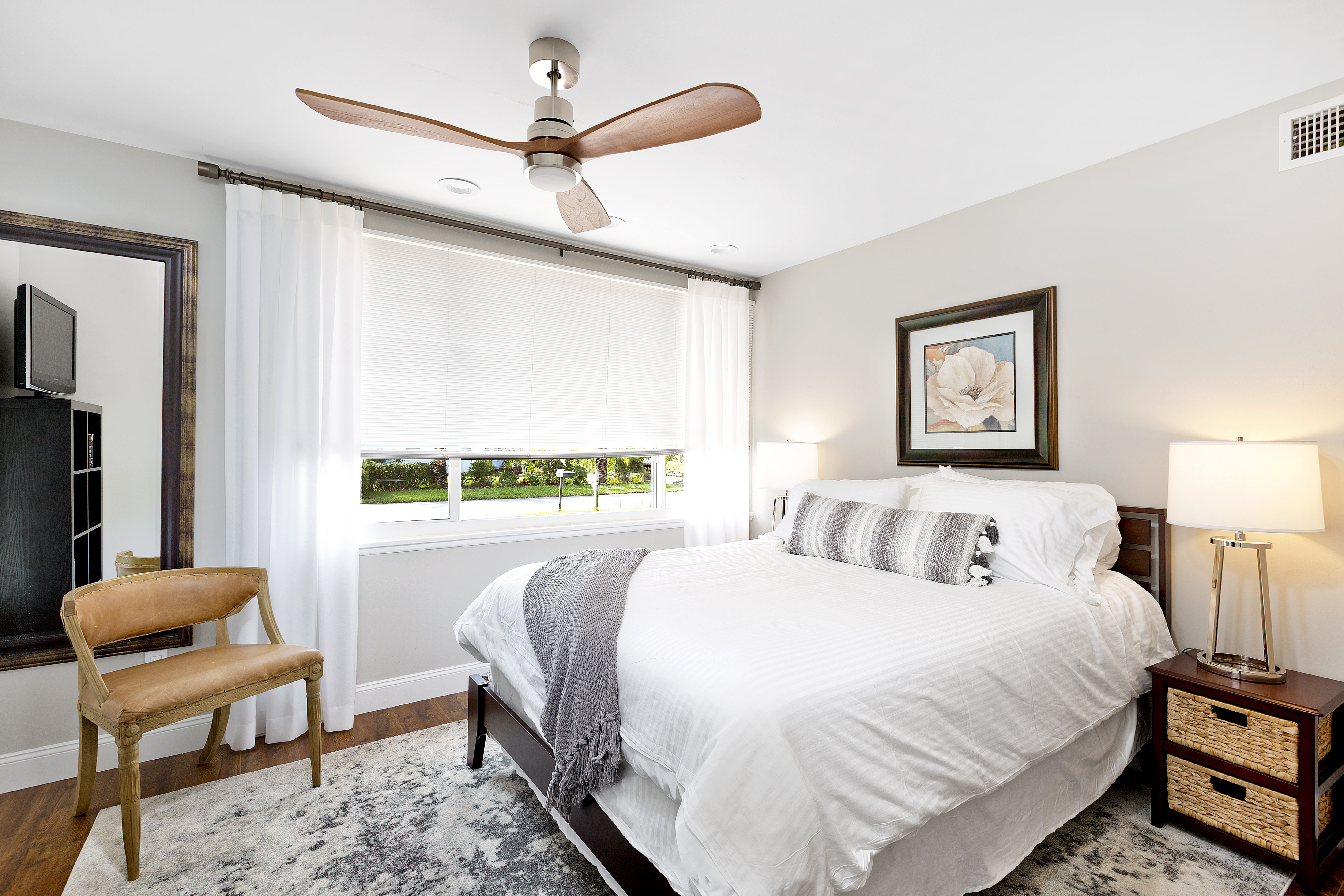 Fourth bedroom with professionally pressed linens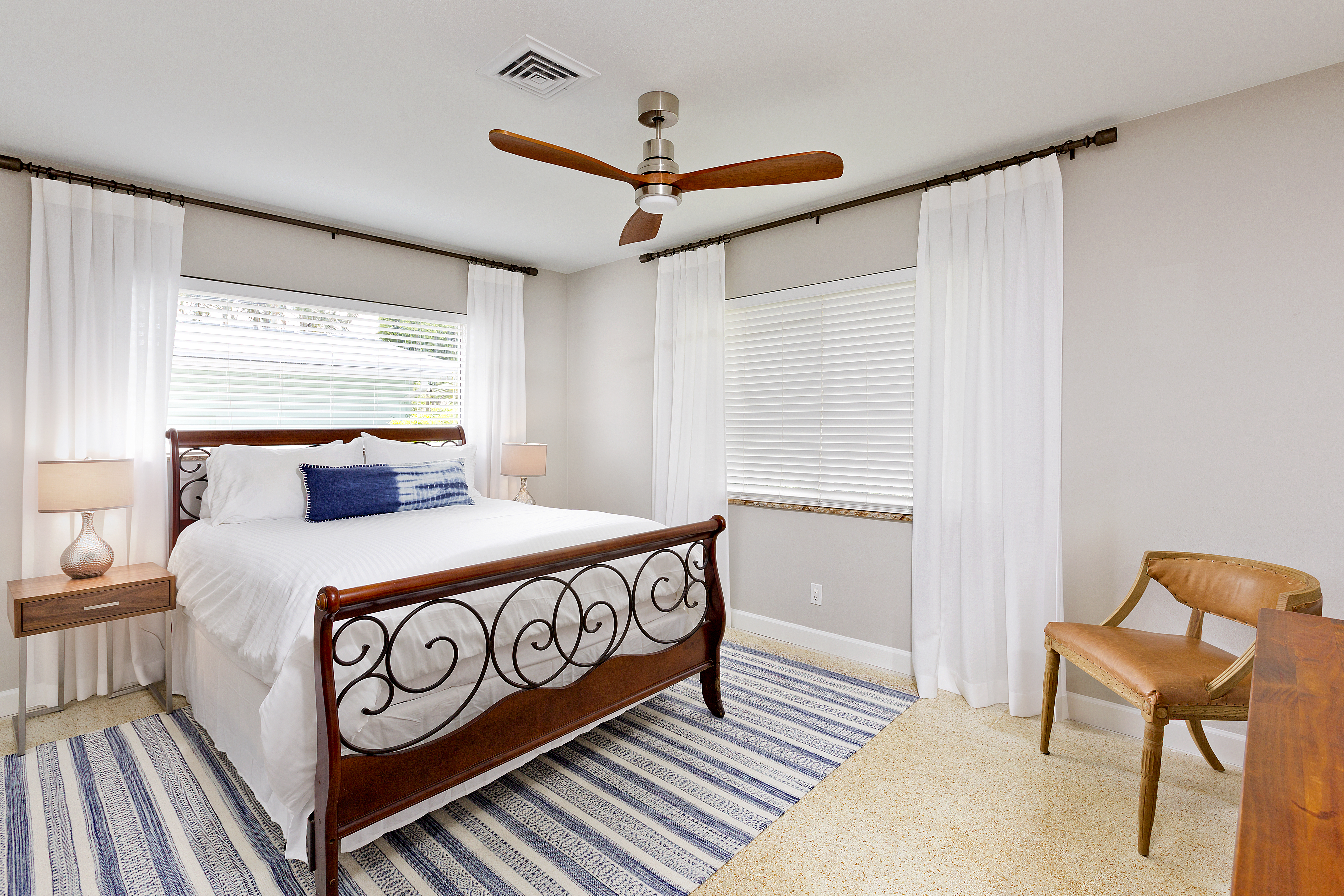 Second bedroom with professionally pressed linens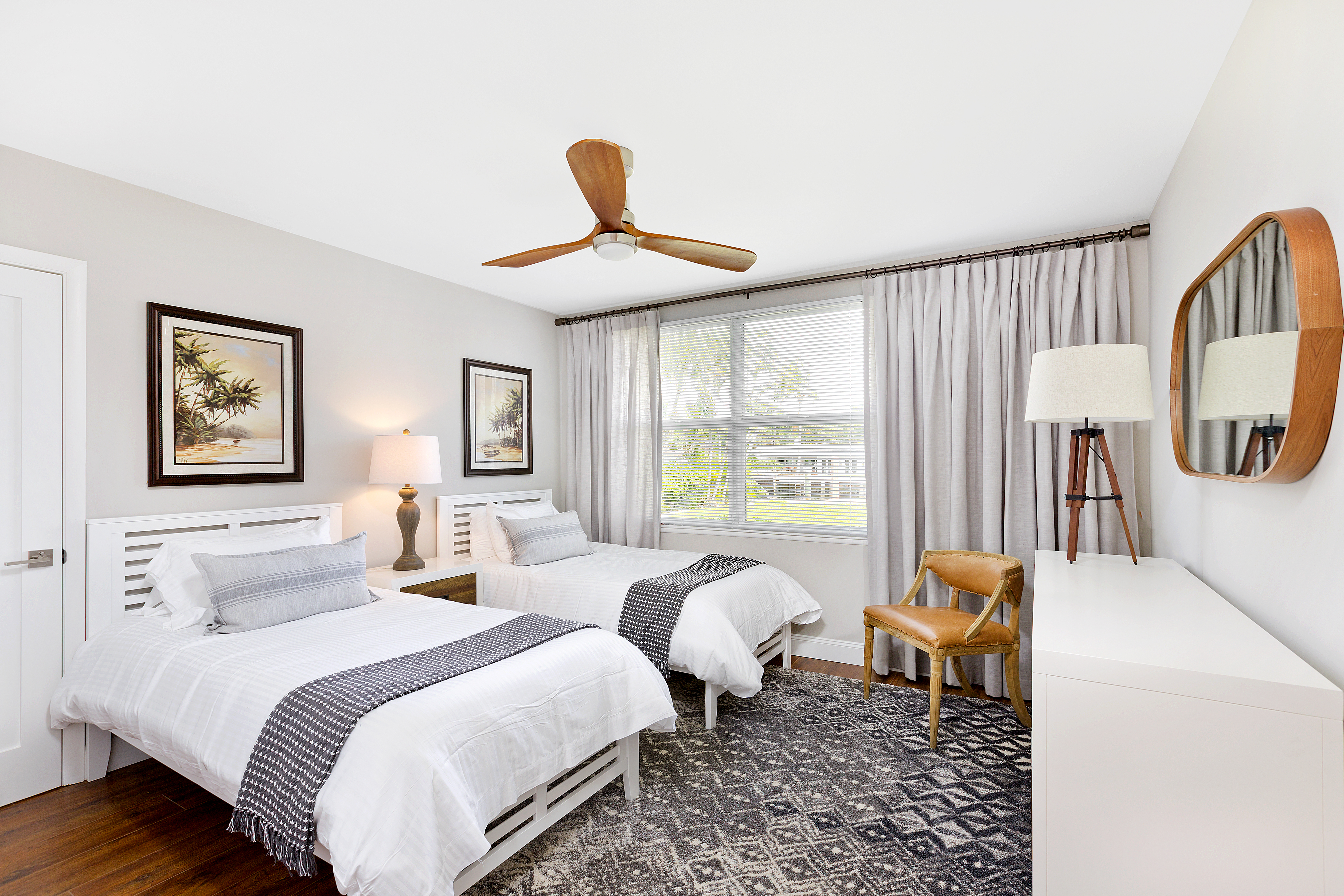 Third bedroom with profesionally pressed linens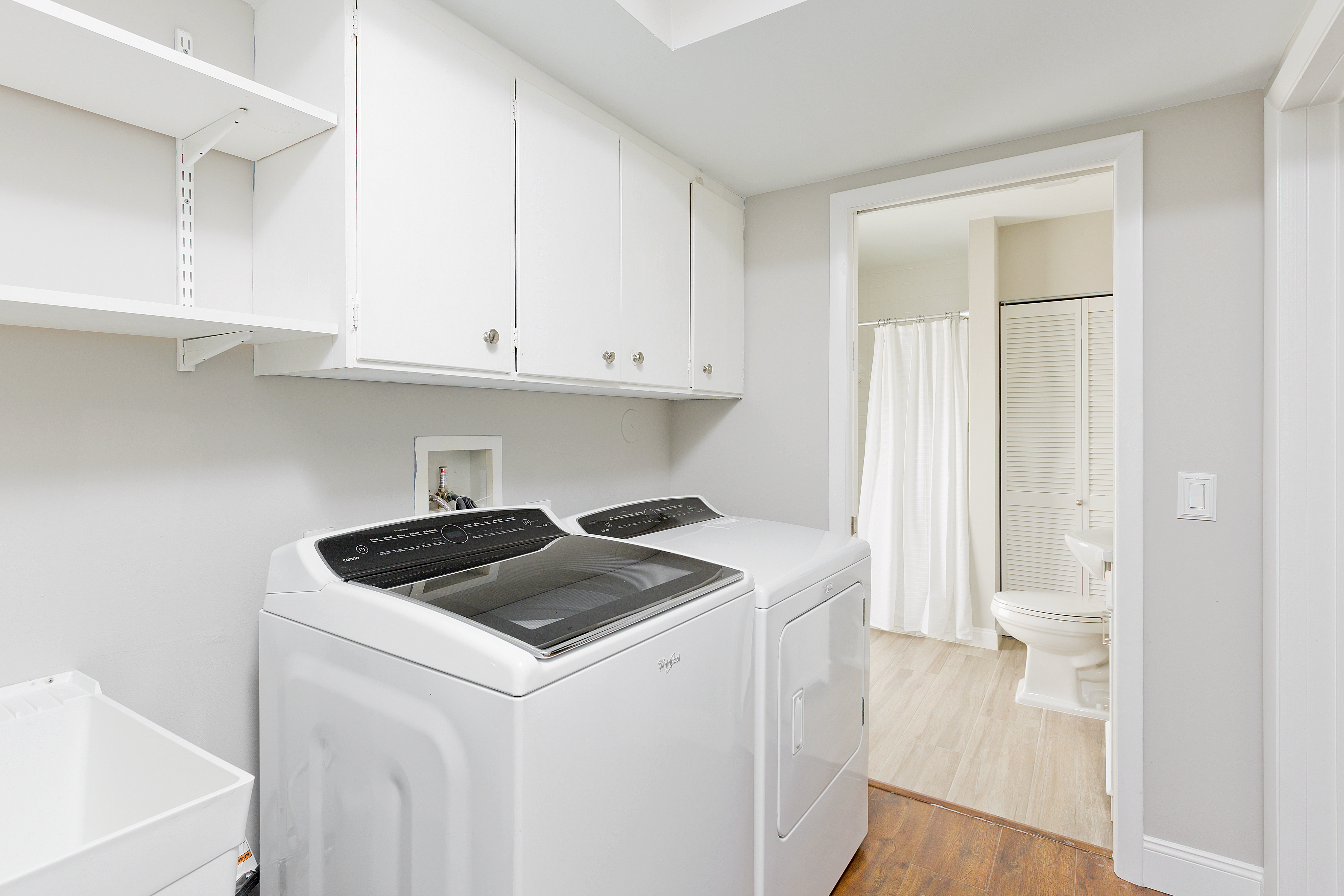 Home comes with washer and dryer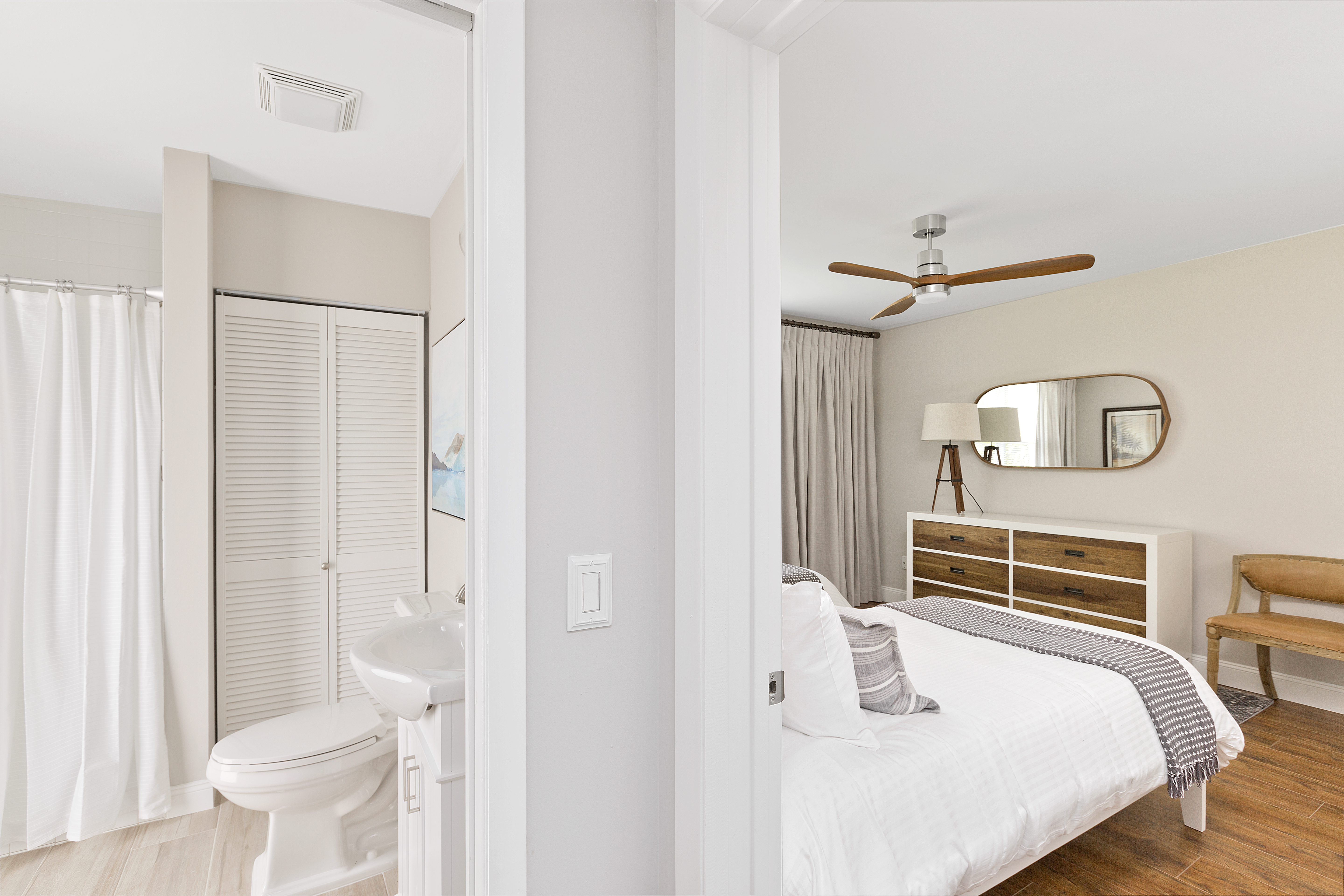 Bedroom with own bathroom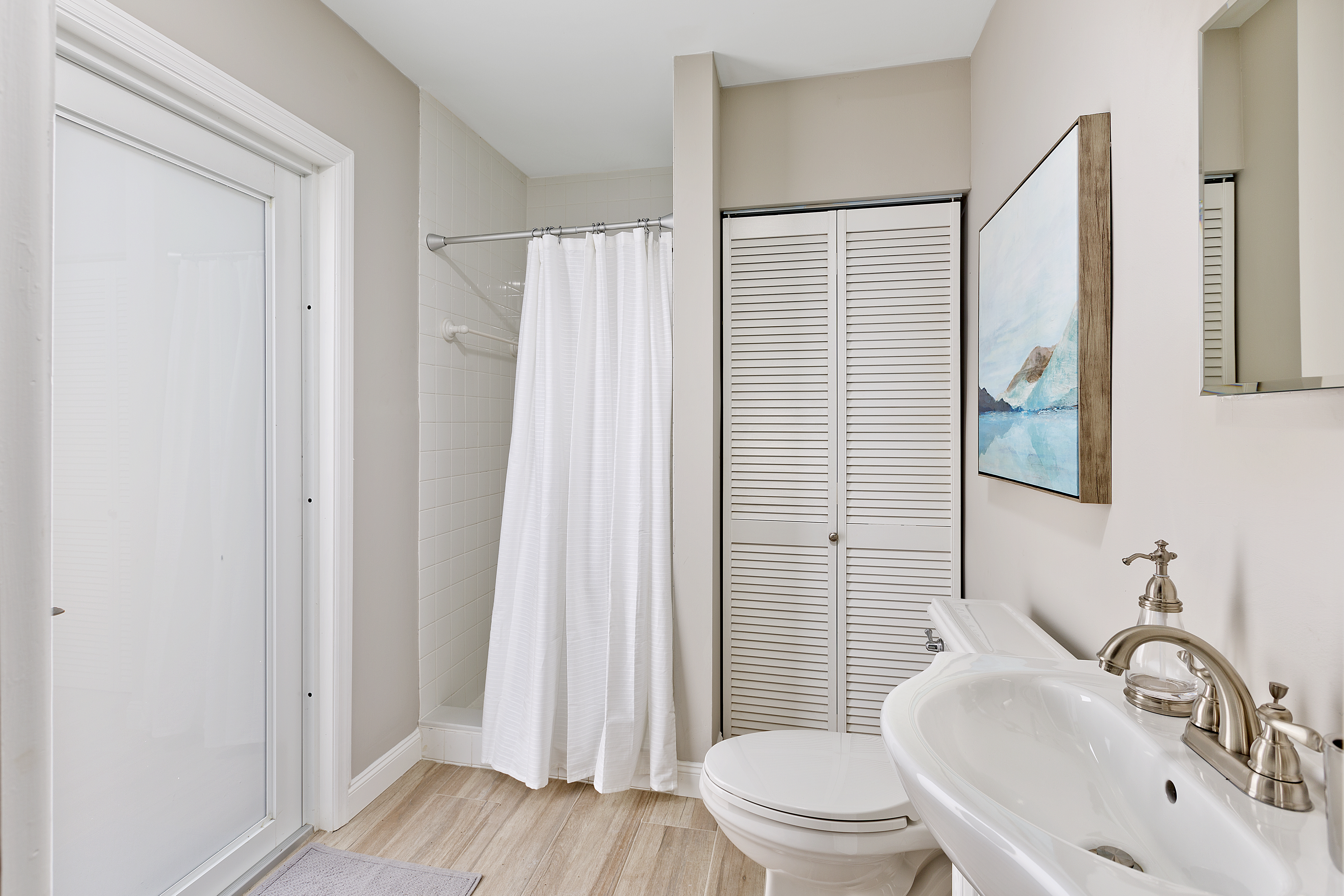 Bedroom with own bathroom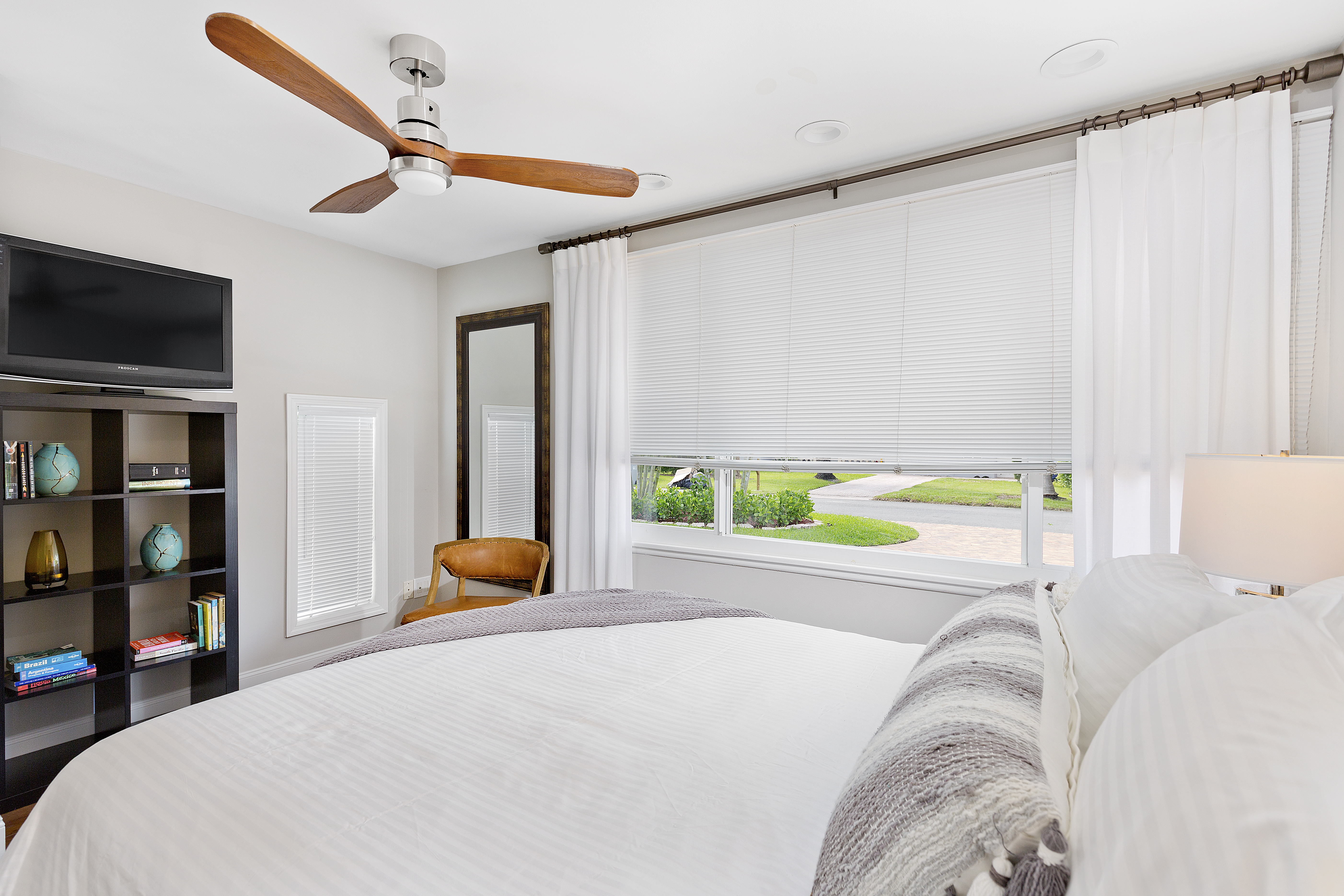 Bedroom is light and modern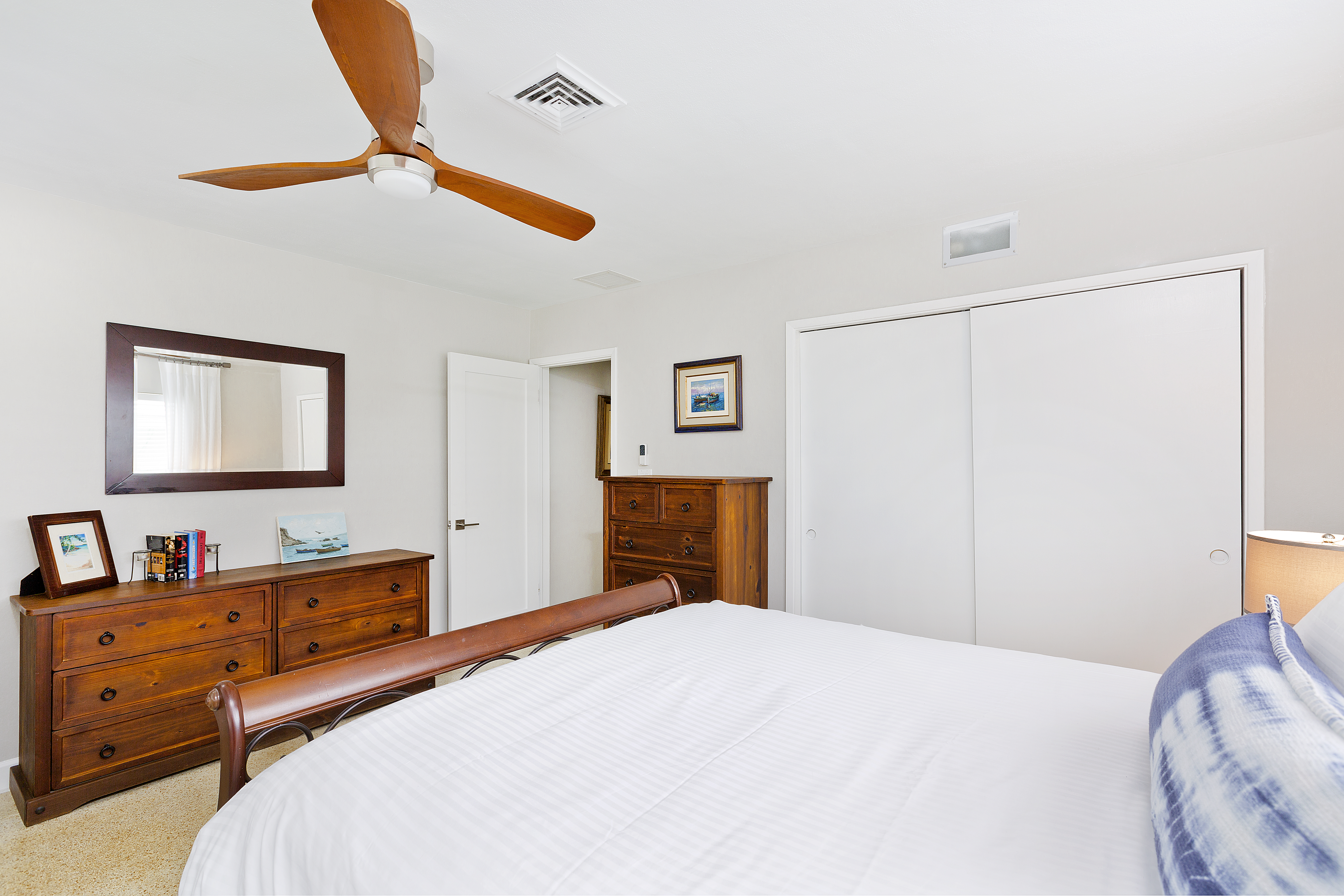 Feel at home in this spacious bedroom with top quality linens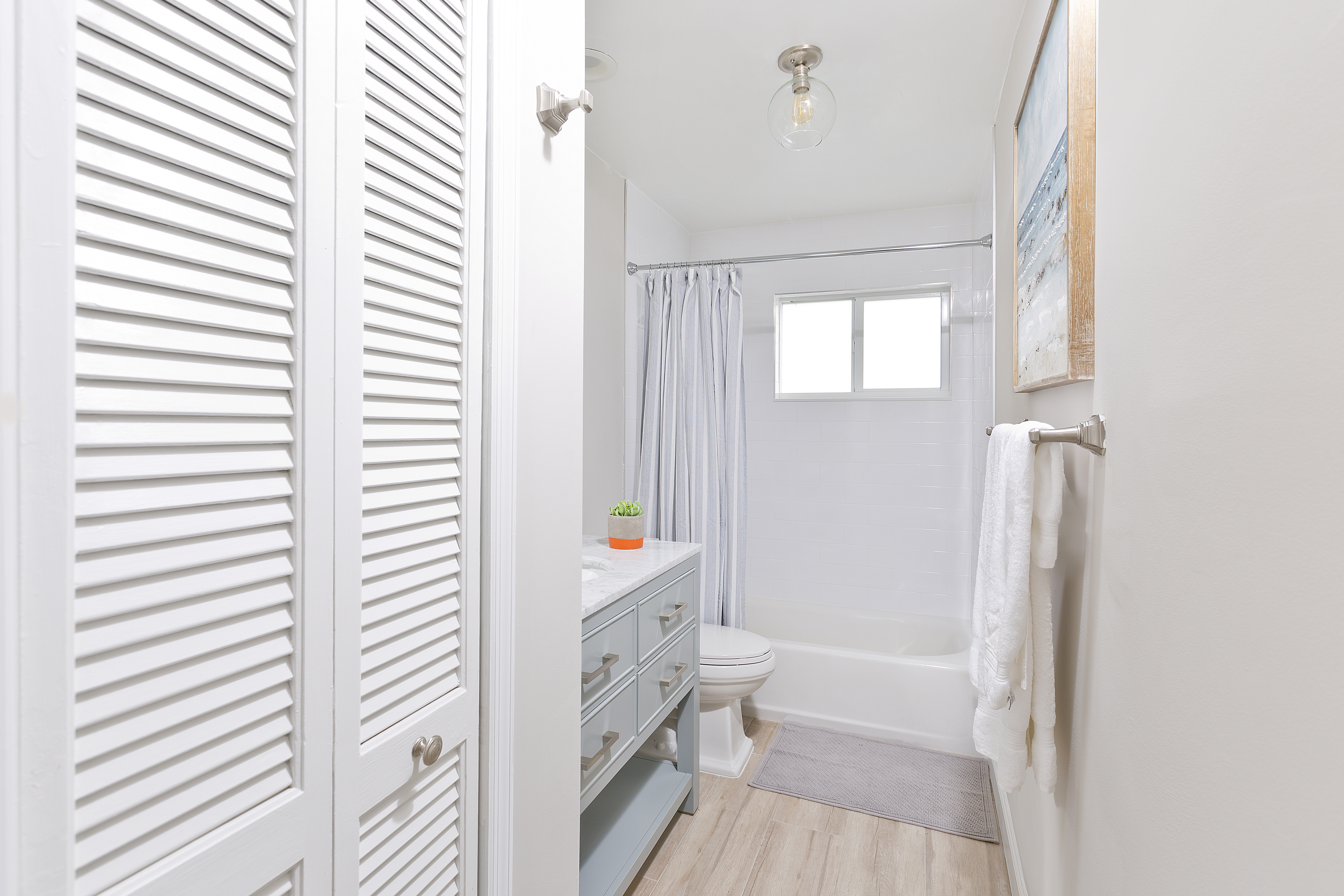 Bathroom is modern with shower and tub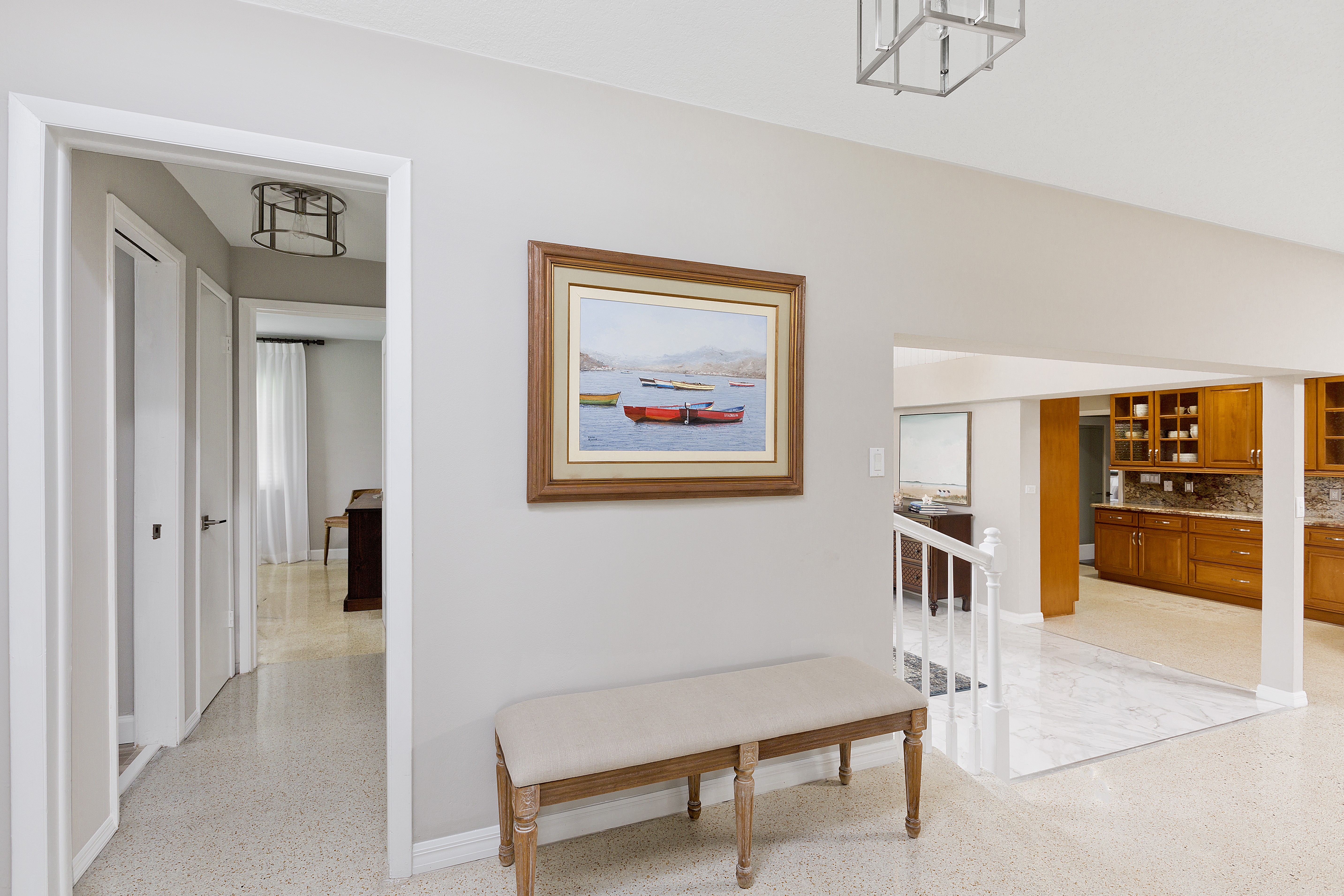 Open solution